My list of 50 new things I've tried before i'm 50 is growing!!! Here is the most recent list, and below I'll comment on some of the new things!
BAHAMAS CRUISE
SCAVENGER HUNT
HORMONE RESET DIET
EYELASH EXTENSIONS
– 10!!! Must get extra credit for this!!!: TOUR DE MONT BLANC VIA MOUNTAIN BIKE-HUGE DAILY FIRST
11. FIRST TIME TO DISNEY IN 24 YEARS- I have to say, after going to Universal every year since 2012, and for 2 days prior to visiting the Magic Kingdom, I was not very impressed with Disney!  Unlike Universal, NOT MUCH has changed since i went there as a KID!!!  Many, many old out-dated rides.  Some are classics that were my fave's as a kid, so that brought back a little warm and fuzzy nostalgia, but sheesh!  Just NOT very cool for big kids…..not compared to Universal, which is also why I plan to write a full guide to Universal blog post.
Oh also, the food ABSOLUTELY sucked….disgusting crap like you'd find in an elementary school cafeteria….blegch!
12. FIRST TIME IN DAHLONEGA GEORGIA
WHAT AN ADORABLE MOUNTAIN TOWN, and worth a quick mention and add to the list!!! ….and the MOST amazing seafood (of all things) restuarant was there!!! The owner was from the outer banks, so that explains it 🙂  if you ever go, you MUST go to the Back Porch Oyster Bar…. the fresh seafood, flown into the Atlanta airport daily, is AMAAAAAZZZING!!!!!!!!
We will definitely go back for the mountain biking, too, which i hear is great!
12. FIRST TIME DOING A BURTON WOMENS SNOWBOARDING CAMP!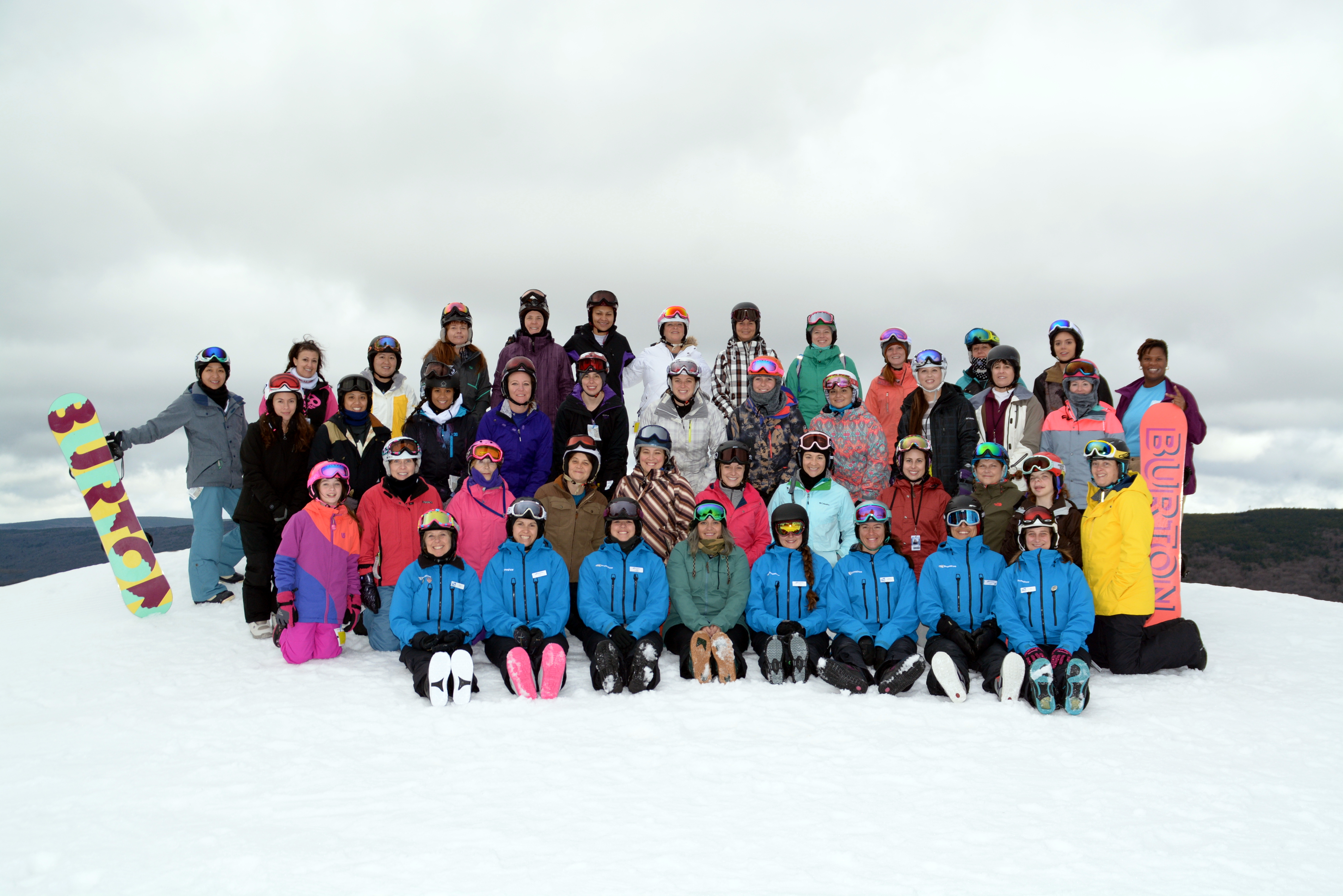 This was AWESOOOOOOMMMMEEEE!!!!  i HIGHLY recommend… all the activities, the lessons, the food, all included were WELL worth it!!!!  I learned a solid 50-50 and a front side board slide on the rail as well as a bunch of butter techniques…the biggest thing that I learned?  you can do ANYTHING if you keep trying over, and over and over and over again….PRACTICE REALLY DOES MAKE PERFECT!!!!!!!!!!!!
I should also note that this was great for ANY level, both beginners and people like me who've been riding for LOTS of years!
13. FIRST TIME AT ANGLER'S RIDGE TRAIL in Danville Virginia
OK, the reason that I REALLY wanted to check out this trail is because it's relatively close to home (as compared to the mountains) and I HEARD there were great hills for climbing there.  Since my goal was to improve climbing on LONG sustained climbs, such as in the mountains, I was a bit disappointed.  There ARE tons of hills, and they ARE doozies, and definitely good tough training, but the steep short hills were actually fairly similar to a local trail, Rocky Road, so not sure if necessary to go all the way to Danville Virginia for the same, or similar, type of climbing practice!
The trails were marked, but yet still quite confusing.  My MTB Project app definitely came in handy to see where we were in relation to the trail/parking lot, etc.
14. FIRST TIME AT CHICOPEE WOODS TRAIL in Georgia
WHOA–SUCH FUN TRAILS!!! again, not the type of long sustained climbing you'd find in the mountains, with the exception of one little doubletrack section, but SO.MUCH.FUN!!!  Fortunately met a local who REALLY helped us navigate, as again, the trails were a teensey bit confusing (though better than Angler's ridge!).  I would LOVE to stop by these trails every time we are on our way to visit our friends in Atlanta.
15. FIRST TIME RIDING KITSUMA in Old Fort, NC
Wonderfully straightforward, easy to navigate "loop".  We started at the trail head right off I-40 which almost immediately started out with a steep climb and about 12 switchbacks or so. We went a little bit too far, all the way to the tippy top of the peak, and had to go back down a little to get on the trail again (so felt lost for a minute), had some fun downhill, but SYKE–had to do some more climbing before the final, face-splitting-from-the-smile downhill to the Old Fort picnic area.   From there we took Old US 70, which was closed to traffic most of the way, back to the trail head.  This was a nice gradual climb for ~5 miles.  NEXT time, we will park at the picnic area and ride that gradual climb to get a good warm-up in before tackling the switchbacks! 🙂
Oh yeah, none, to little/sketchy cell service here and on Star Gap until you get to peaks and such.
16. FIRST TIME RIDING STAR GAP in Old Fort, NC
WHOA…tough….also, good thing there was a local at the Old Fort picnic area who told us how to get to the trail (follow the road up to the geyser then past it, go under railroad twice, go past white church on the right, and look for little dirt trail, with very faded "ENDURO" painted on the street next to it)….once on here take trail to the right (DON'T go up steep trail to the left!!!) and you'll have to cross over the railroad tracks….also, you'll get to a clearing/campsite area and note the trail blaze on the right…take trail to the right which I believe is the official trailhead to Star Gap…the switchbacks were SUPER steep, and SUPER hard….the hardest ones I've ever encountered!!!  Also, sections of the trail had major "exposure" (i.e. don't fuck up!!!!).  Gorgeous scenery. 🙂  Definitely a challenge that i'd like to take on again and again!!!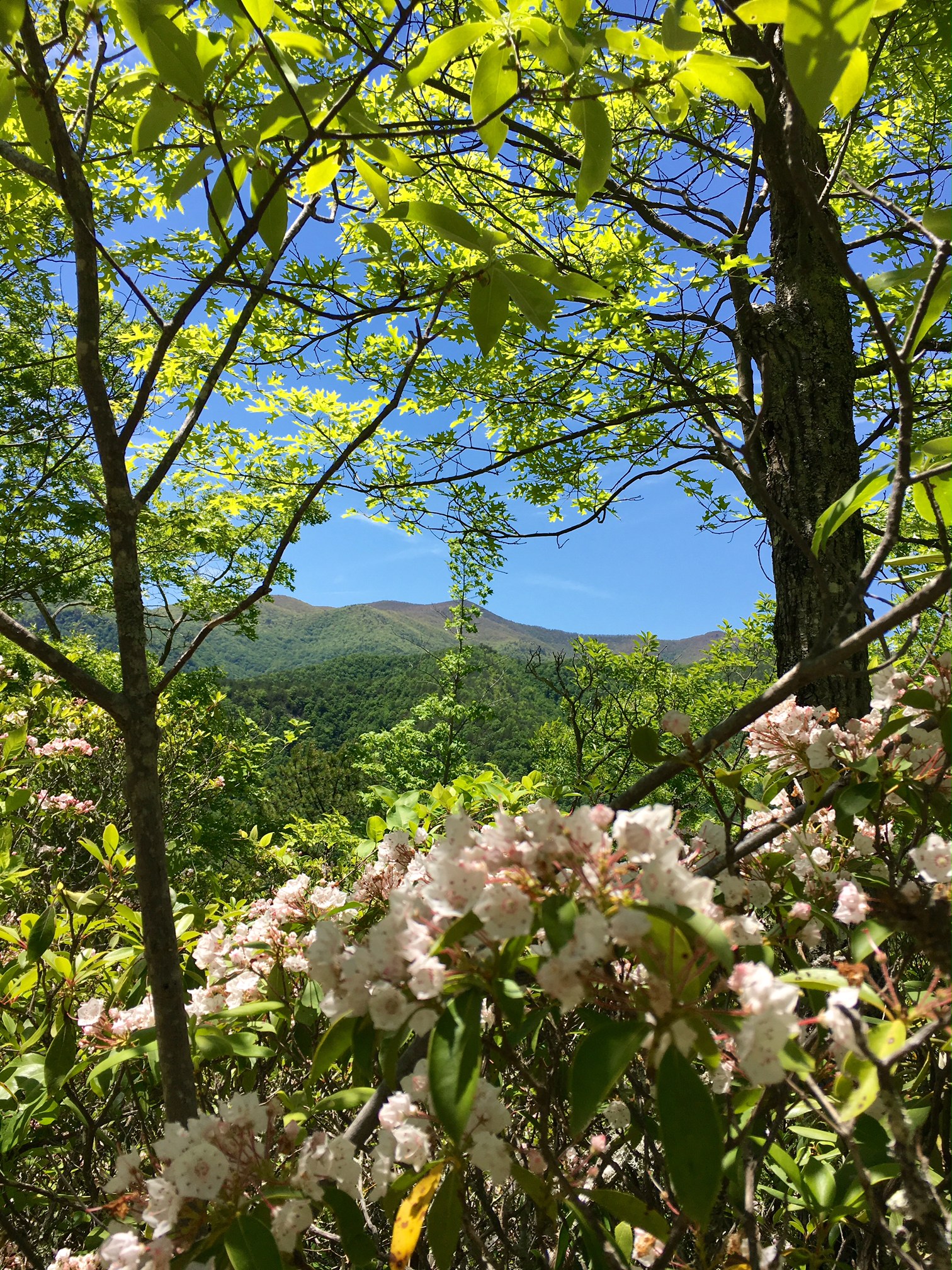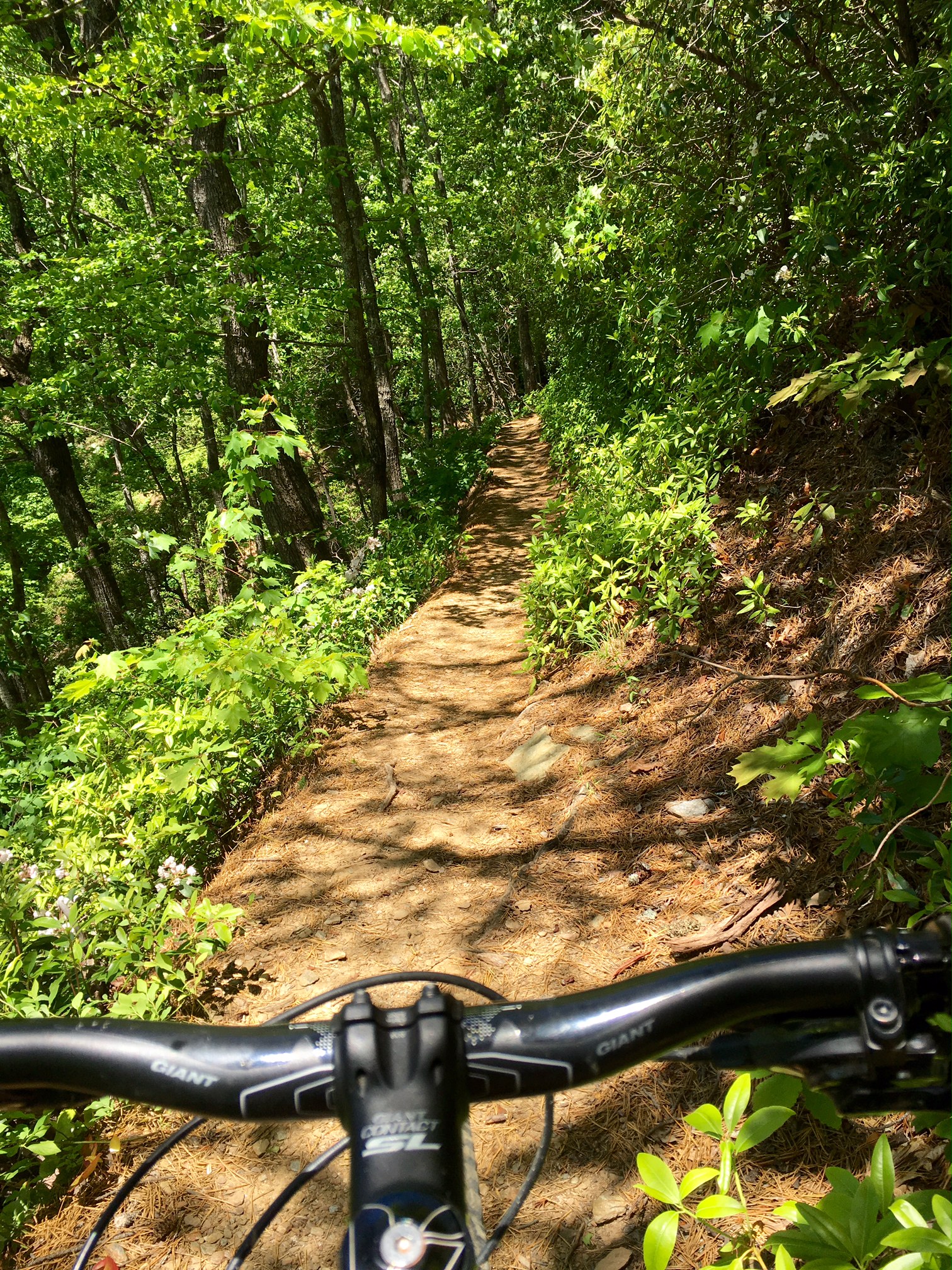 17. FIRST TIME DOING AN EXTERRA AS PART OF A RELAY TEAM!!! (I'm registered for June 11th haven't officially done yet ;-))
maybe it'll be worth writing about 😉