YAY! I'm ahead of schedule on my try/do/see 50 new things before I turn 50 list!  (I turned 46 in January, so I'm not that far away!!!
Here's the latest Tally, AND a pic from Number 22!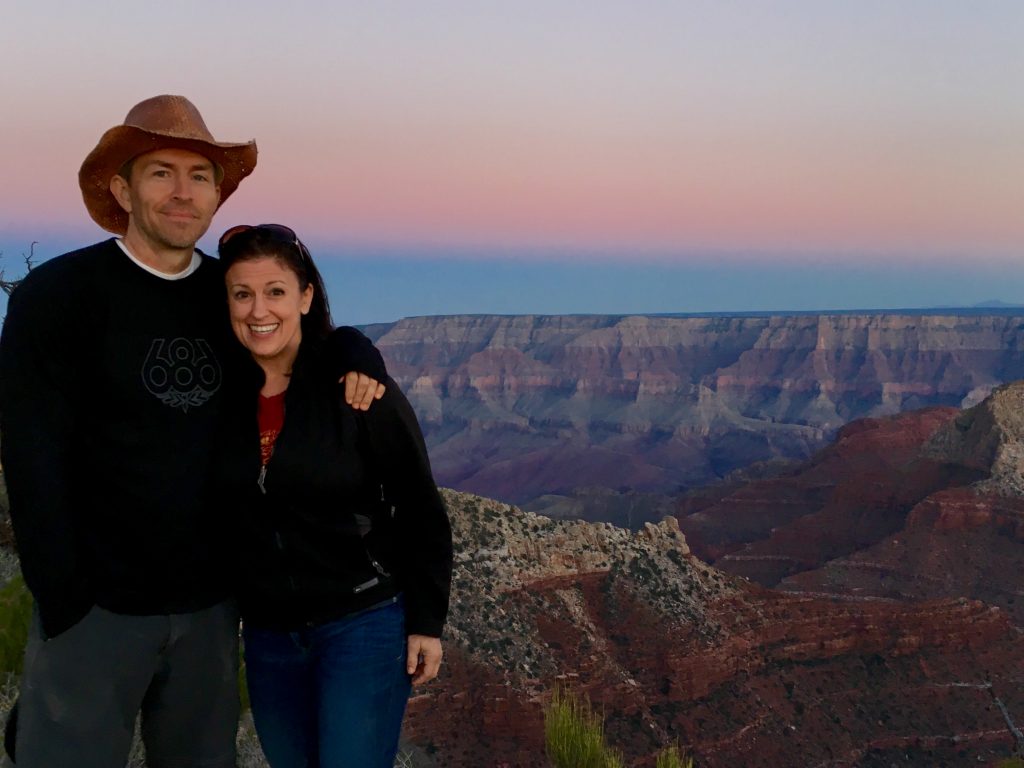 50 OF 50 CHECKLIST/TALLY
1. BAHAMAS CRUISE
2. SCAVENGER HUNT
3. HORMONE RESET DIET
4. EYELASH EXTENSIONS
5. Through 10!!! Must get extra credit for this!!!: TOUR DE MONT BLANC—HUGEST
11. FIRST TIME TO DISNEY IN 24 YEARS
12. FIRST TIME DOING A BURTON WOMENS SNOWBOARDING CAMP
13. FIRST TIME AT ANGLER'S RIDGE TRAIL
14. FIRST TIME AT CHICOPEE WOODS TRAIL
15. FIRST TIME RIDING KITSUMA
16. FIRST TIME RIDING STAR GAP
17. FIRST TIME DOING AN EXTERRA AS PART OF A RELAY TEAM!!!
18. FIRST TIME STAYING AT PORTOFINO BAY RESORT!!!! WILL HAVE ACCOMPLISHED THE "TRIFECTA" THEN AS WELL (HARD ROCK, ROYAL PACIFIC, PORTOFINO BAY)!!!!
19. FIRST TIME RIDING ROCKY KNOB—LOVED IT!!!
20. FIRST TIME AT HEXAGON WAKE PARK (CABLE PARK)
21. FIRST TIME MOUNTAIN BIKING IN HURRICANE UTAH
22. FIRST TIME AT GRAND CANYON!!!
23. FIRST TIME AT ZION NATIONAL PARK, UTAH
24. FIRST TIME AT KENAB, UTAH (DOES THAT COUNT? WE JUST DROVE THROUGH AND WENT TO GROCERY STORE—BUT—I'VE ALWAYS WANTED TO GO THERE AFTER SEEING SOME PIX…HMMMM—I'M GOING TO HAVE TO REPLACE THIS WITH SOMETHING BETTER, I MEAN, FOR REALLLLLLLL)
25. FIRST TIME DOING WOMEN'S MTB CAMP—LINDSEY RICHTER IS AWESOME- TRULY AWESOME
26. FIRST TIME BREAKING MAJOR BONE 🙁 (I DO NOT RECOMMEND, BUT HAVE SOME TIPS!)
27. FIRST TIME COSTA RICA!!! WOOT WOOT!!