Ok guys…this experience should definitely be on your bucket list!!!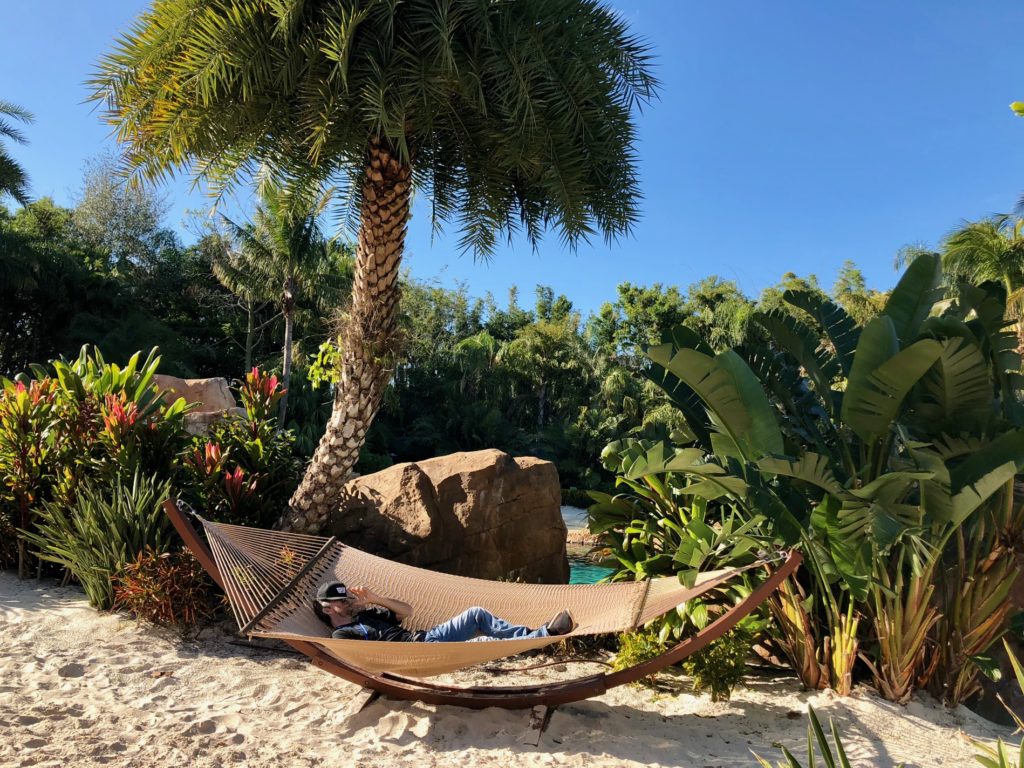 Not only is swimming with dolphins, or sharks, manta rays, huge tropical fish, even birds, AMAZING, but this place is GORGEOUS, and like being at a tropical ALL-INCLUSIVE resort for the day!!!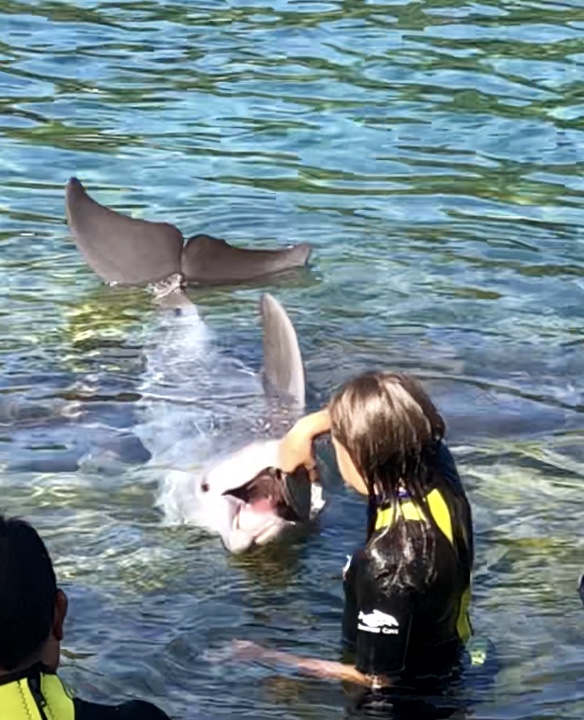 As soon as you enter Discovery Cove, you are immediately transported from Orlando to a Tropical Island Resort. This does not feel like Orlando at all!  AND…in addition to the amazing experience to be had here, all your food, beer, and wine is INCLUDED  AND  with your entrance to Discovery Cove you get FREE entrance to both SeaWorld and Aquatica for 14 days surrounding the date of your Discovery Cove visit!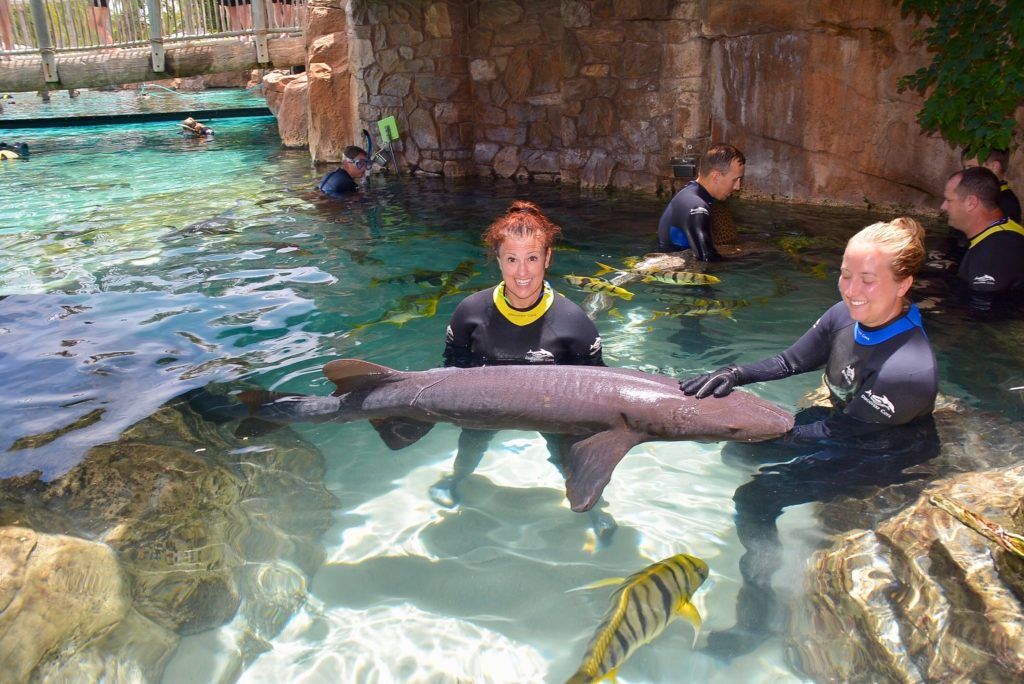 I've put together some helpful tips for your trip to help plan for an amazing day:
Tip 1: Do NOT bring sunscreen!  ANIMAL friendly sunscreen is available at the lockers.  Please do not use your own sunscreen.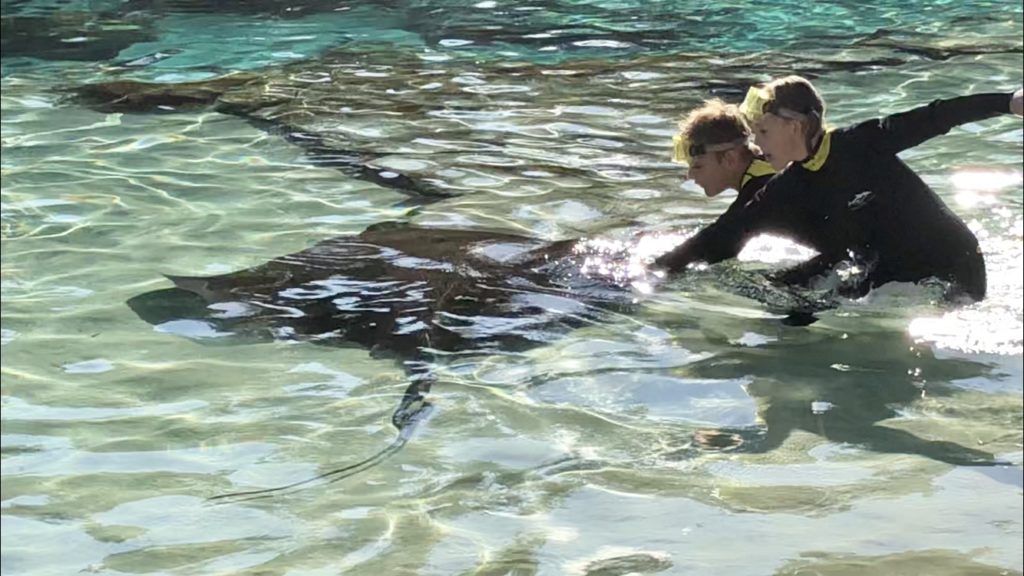 Tip 2: Wet suits are provided!  They have both long sleeve wetsuits for the cooler days and shorties for hotter days.  Towels are provided, too, so all you need to bring is your bathing suits!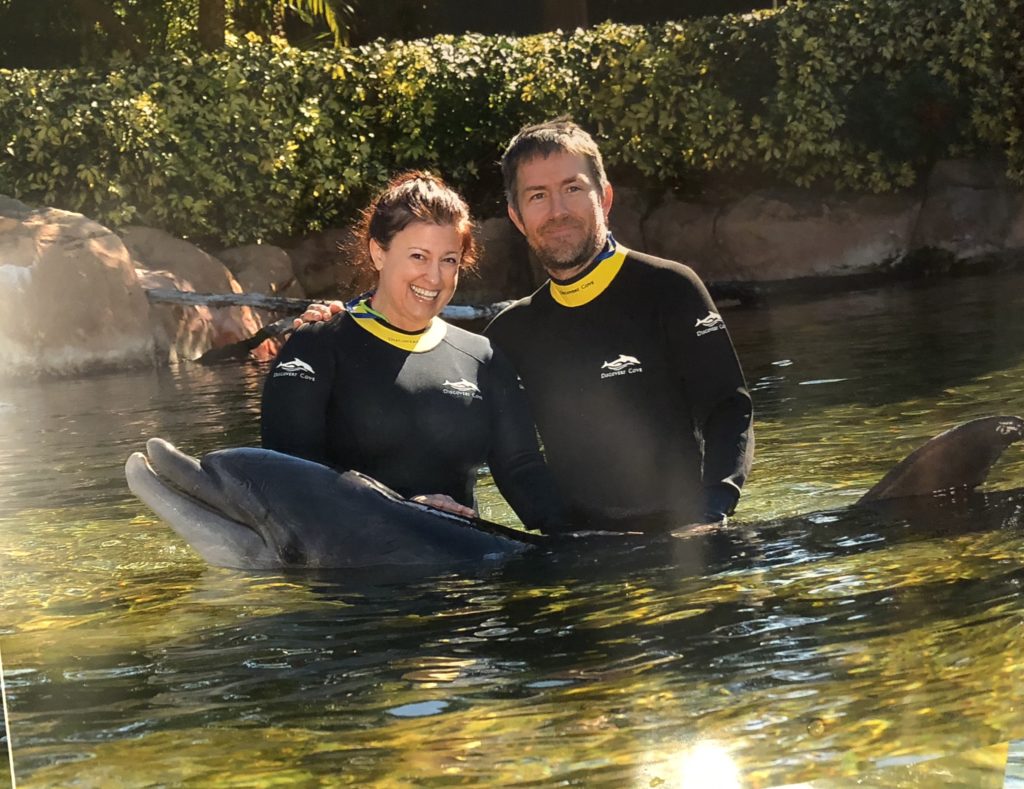 Tip 3: Bring your appetite!  Breakfast and lunch are included in your entrance fee, as well as snacks all day long, and drinks, slushies, beer, and wine!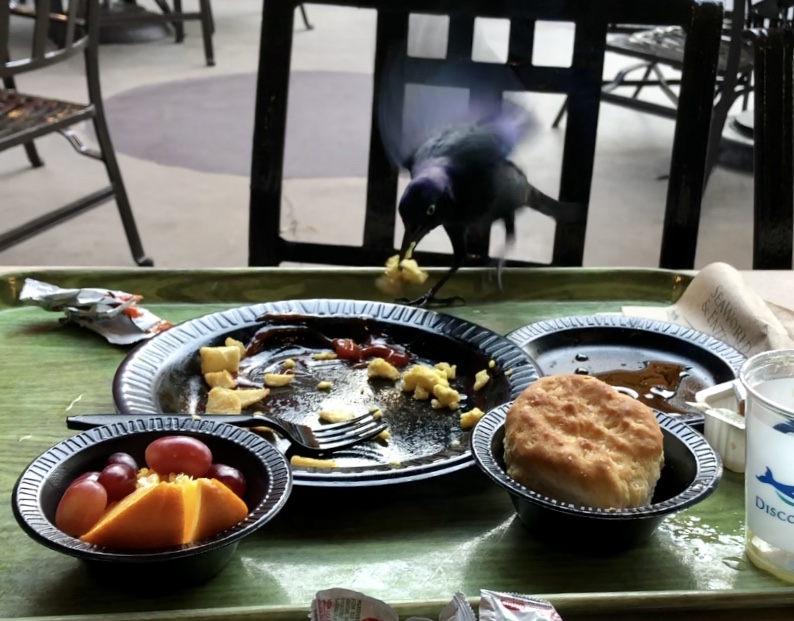 Tip 4:  Arrive Early!  That way you can have FIRST PICK when reserving your Dolphin or Shark Swim time for the day and can be done with breakfast in plenty of time to enjoy the day!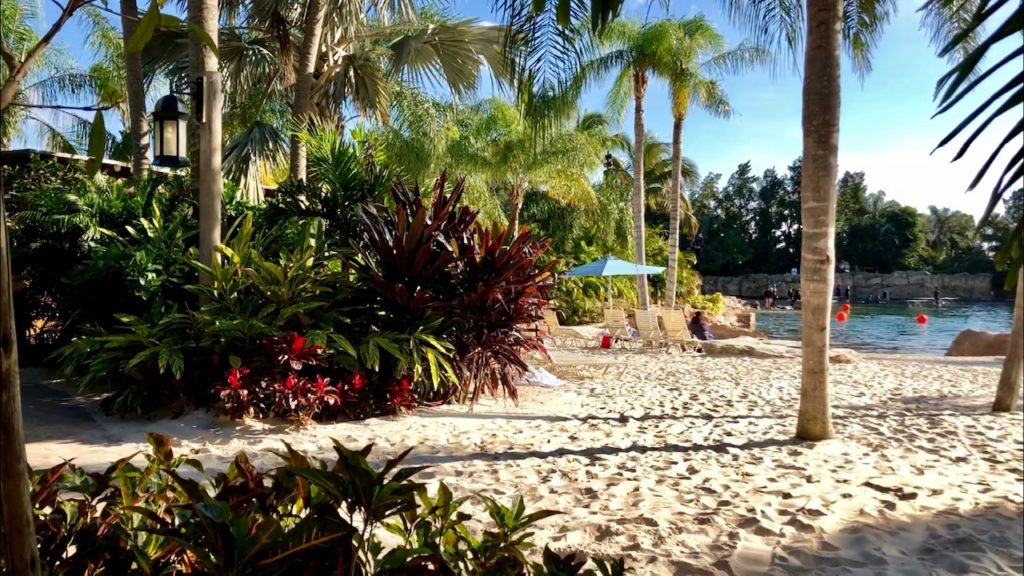 Tip 5:  Go to the bird Aviary first thing in the morning as soon as that side opens up.  The birds will be hungry then, and will be more apt to interact with you!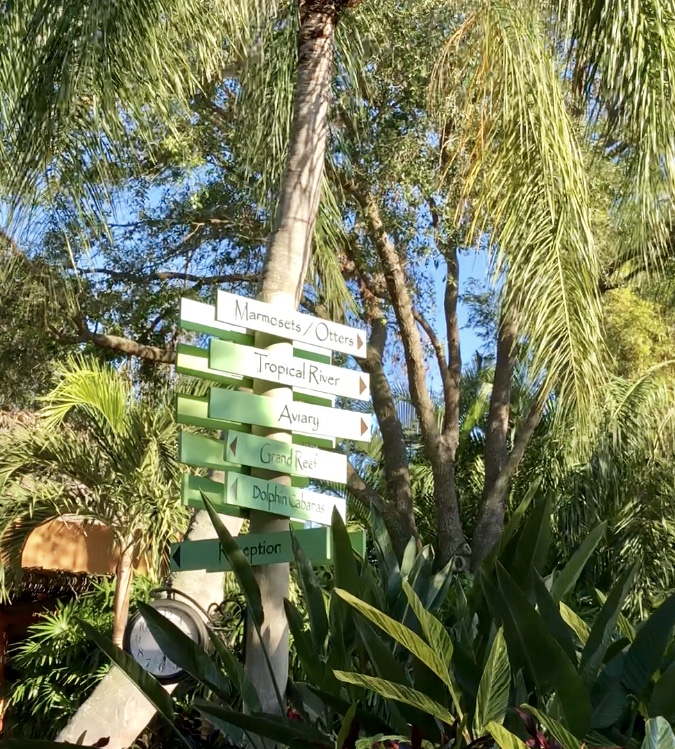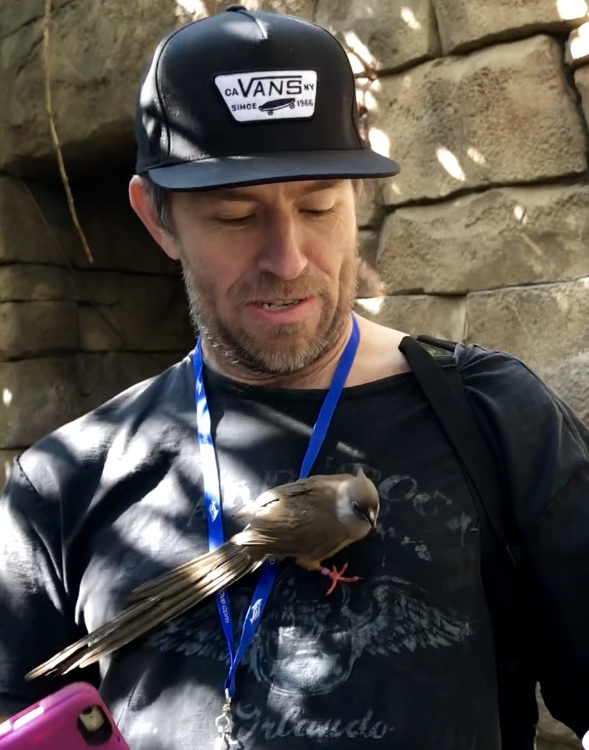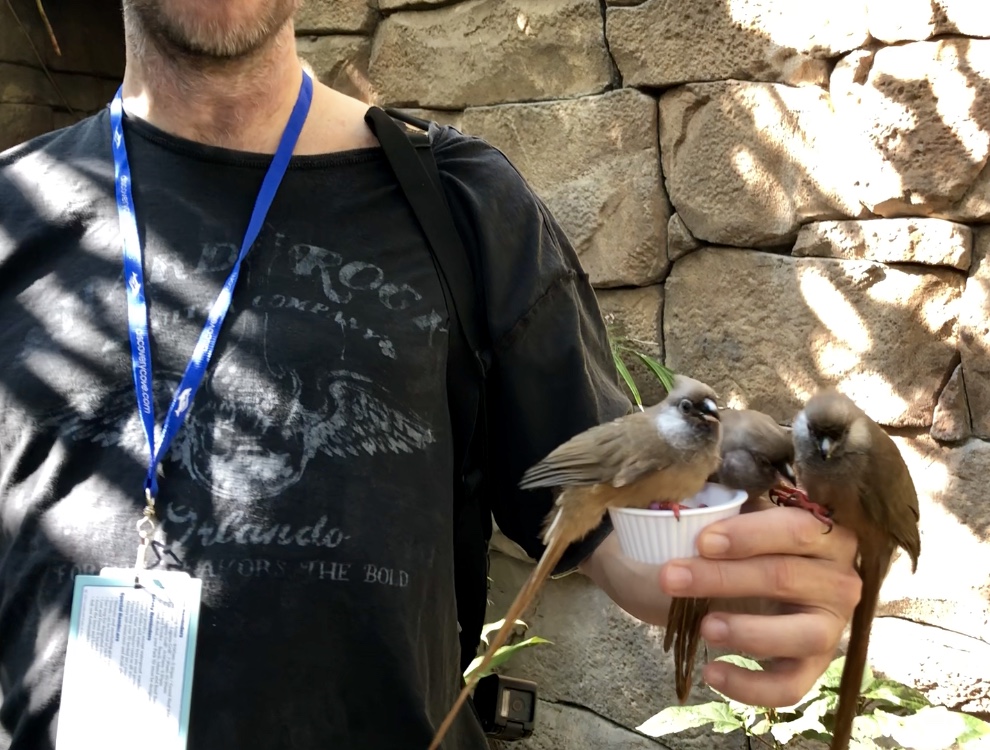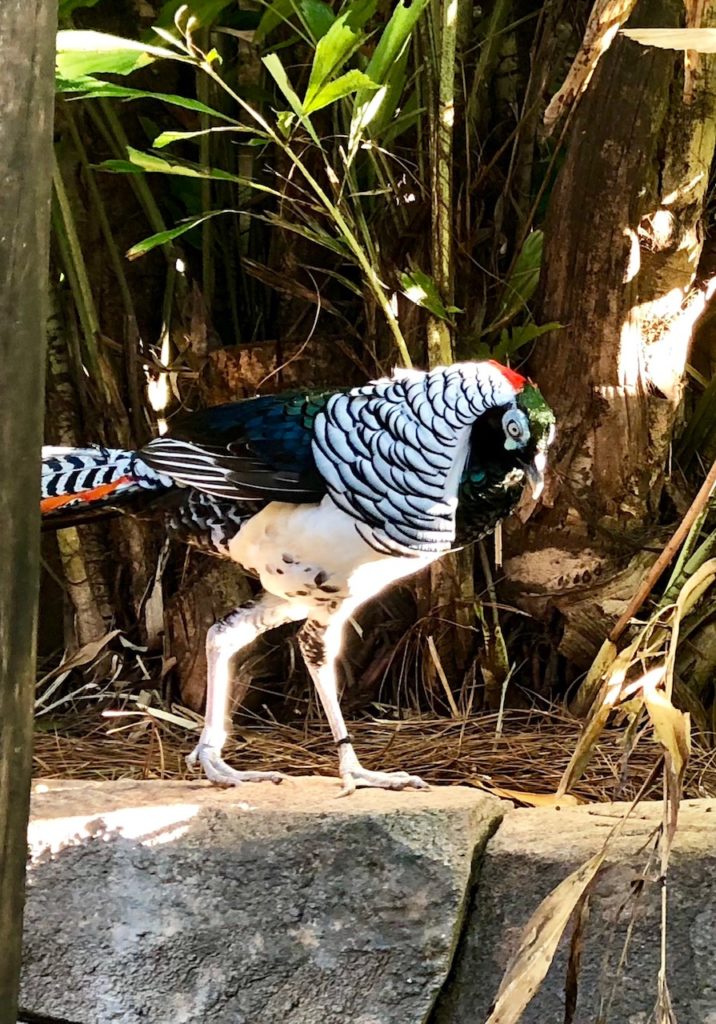 You can always swim to the Aviary in the Tropical River which is heated to 85-89F degrees!  (see people swimming below)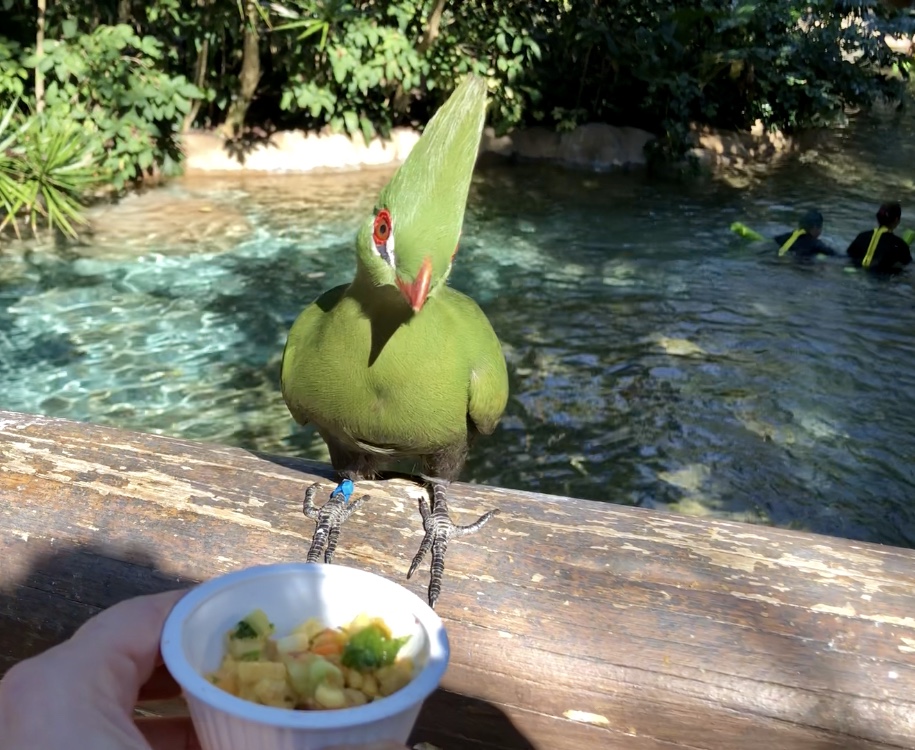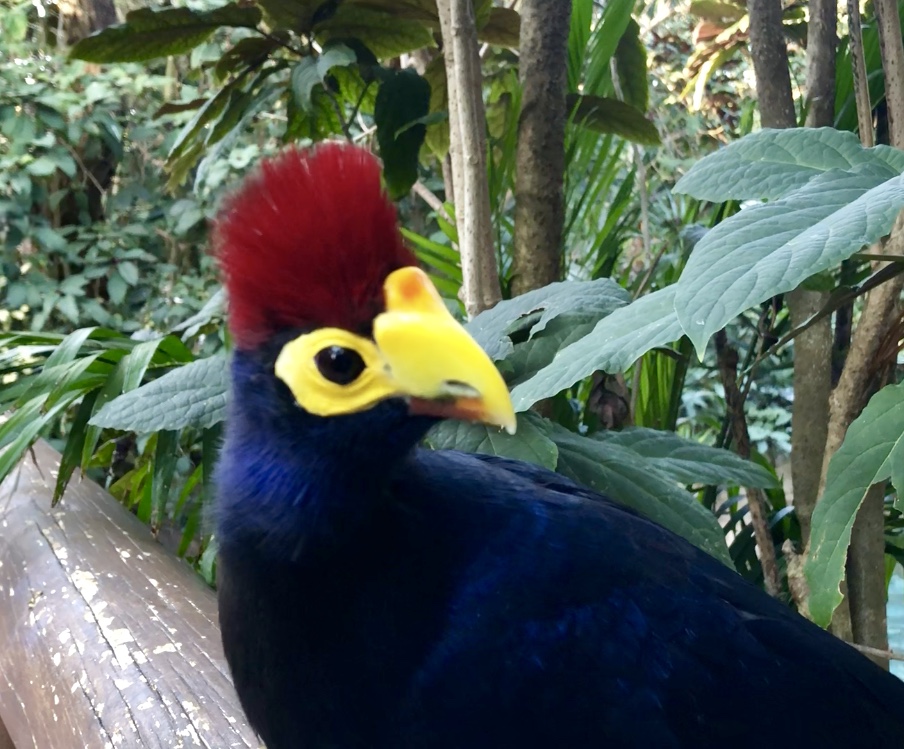 Tip 6: Bring waterproof camera/go-pro!!! There are amazing fish to see underwater.  Unfortunately ,our Go-Pro broke, so I won't be able to upload any pix from it.  But it IS fun to have along!  The "Reef" area is filled with all these types of fish to swim alongside!!!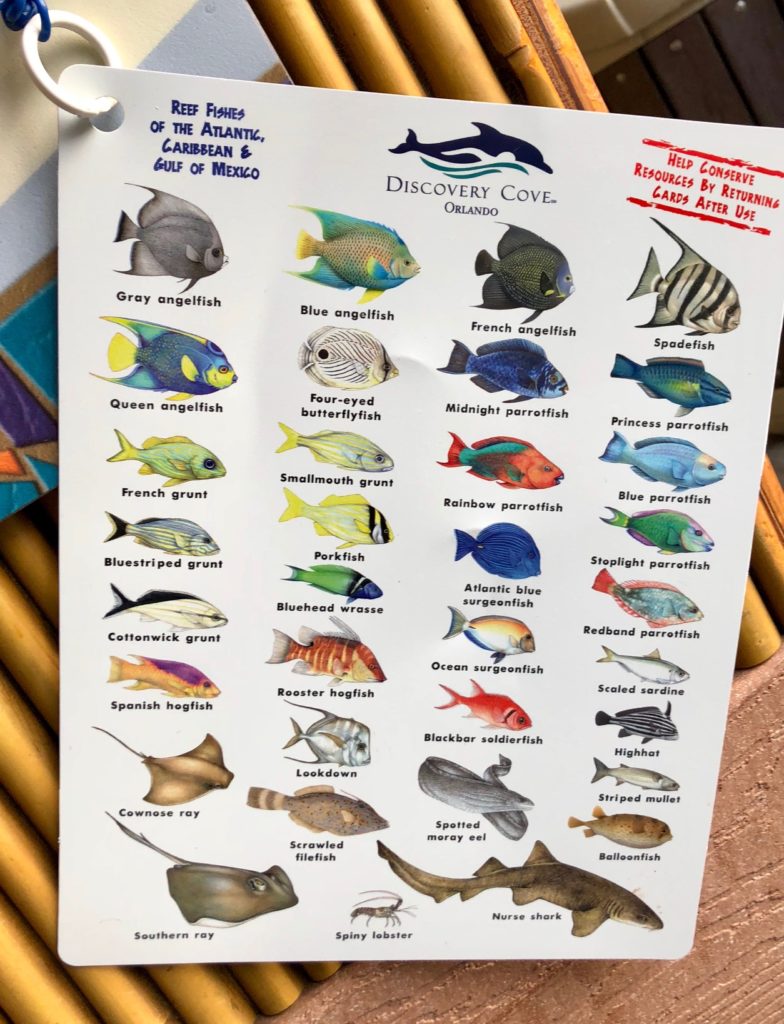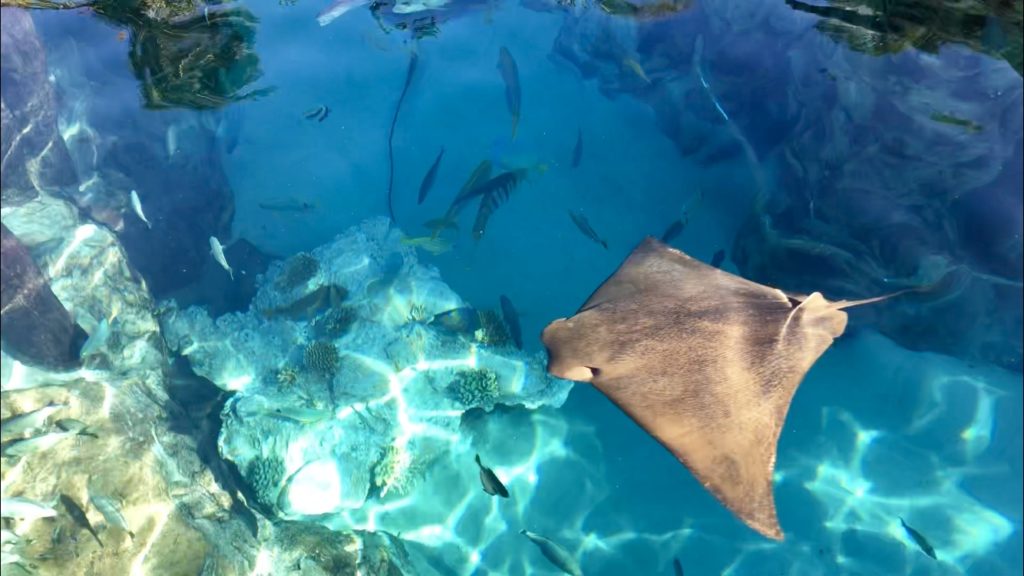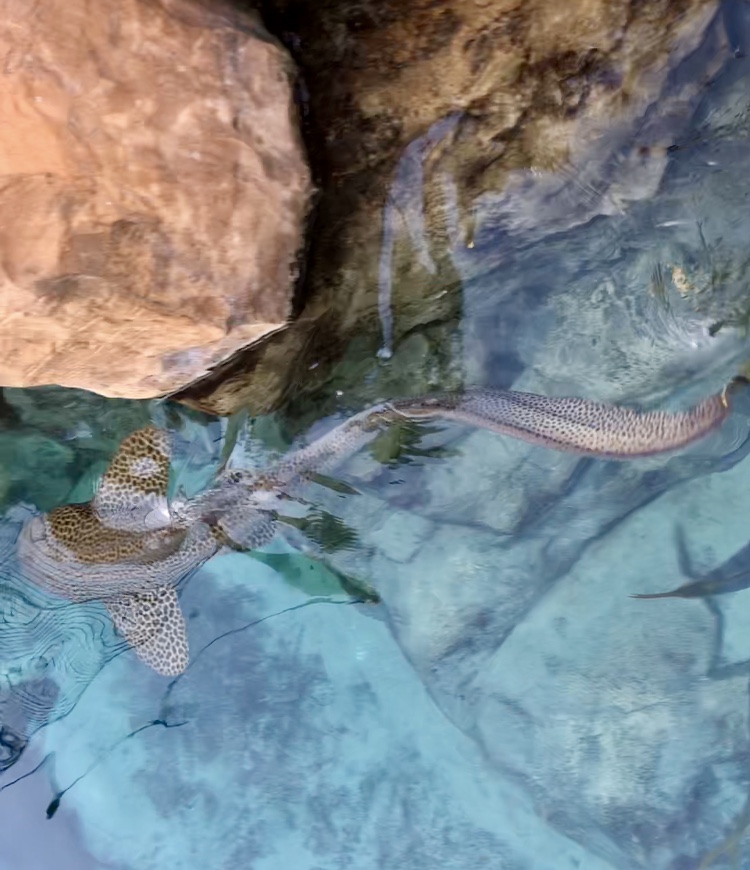 Tip 7:  You can save money and avoid the crowds by going in the winter, using their long sleeve wet suits, and warming up frequently by taking HOT showers in their beautiful bathhouses!
The Tropical River is heated to 85-89 degrees, but the water where the animals live in has to be 72F degrees in order to keep the microbial contamination levels lowered.  Also, Florida weather is hit or miss in the winter.  It can sometimes get into the upper 70's in January!
The biggest Con to going in the winter is that some of  animals, like the marmosets and otters, may be less active. 🙁 But still adorable!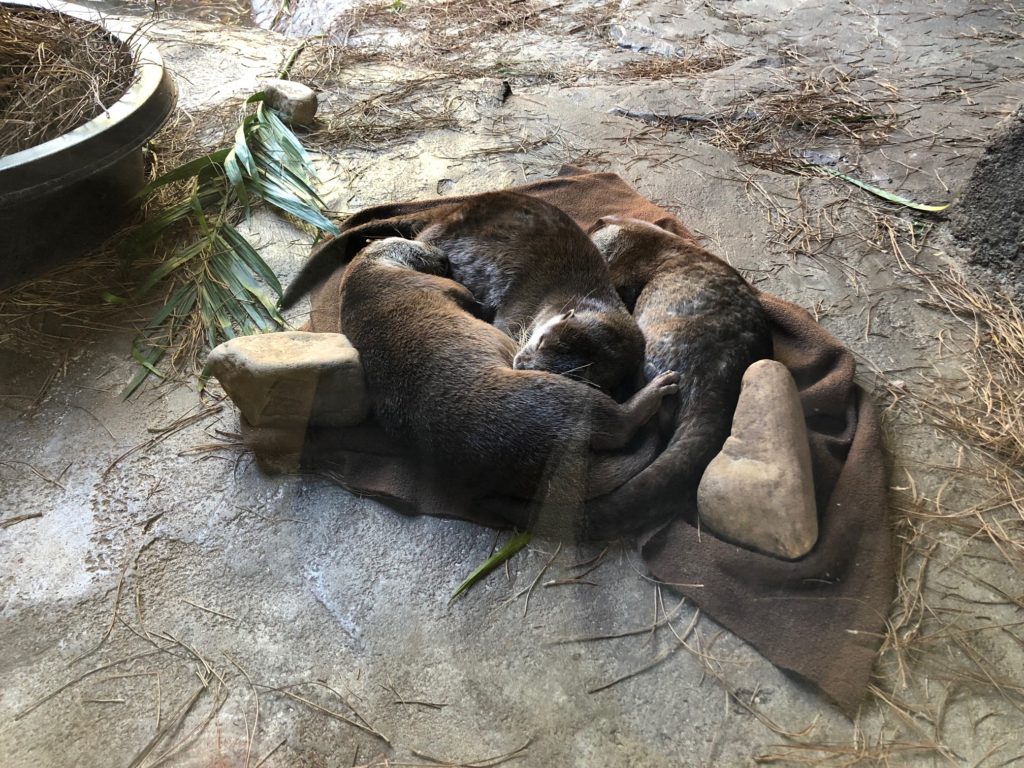 Look at how little crowd there is though!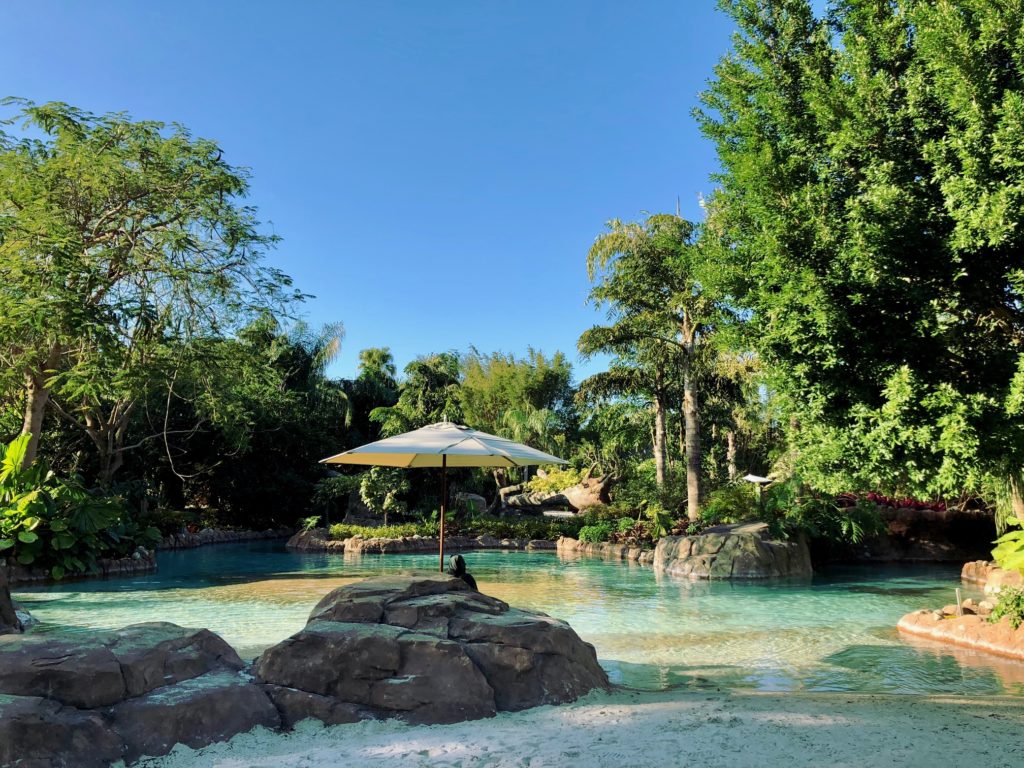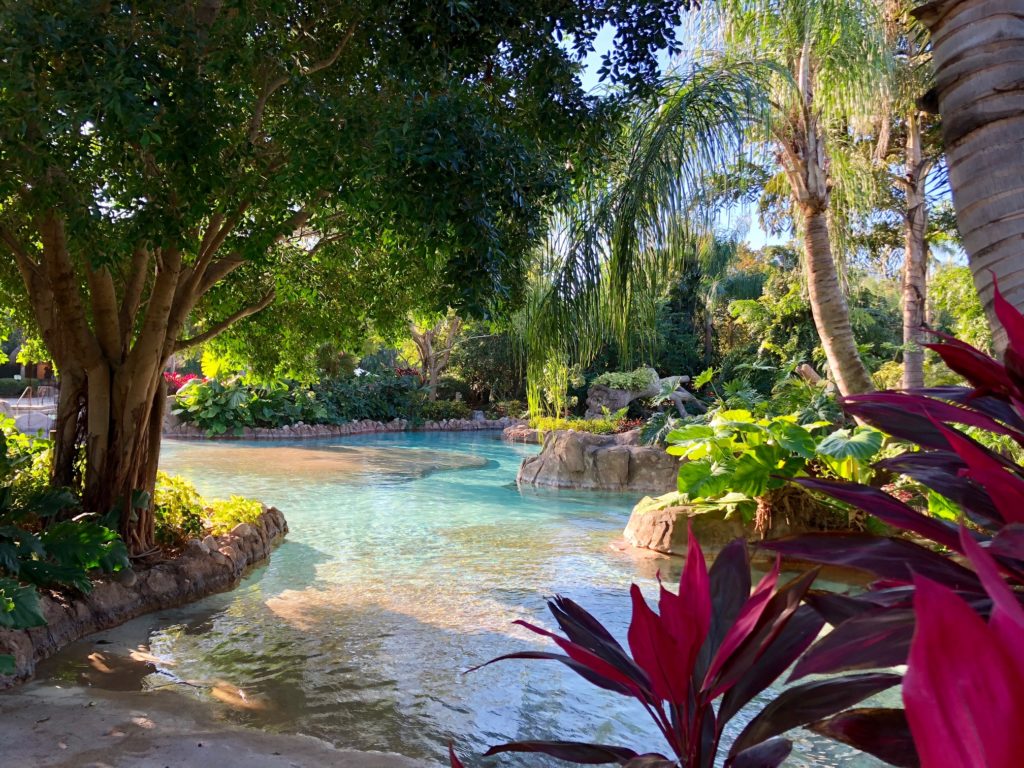 But it's also pretty AWESOME in the summer, too!!!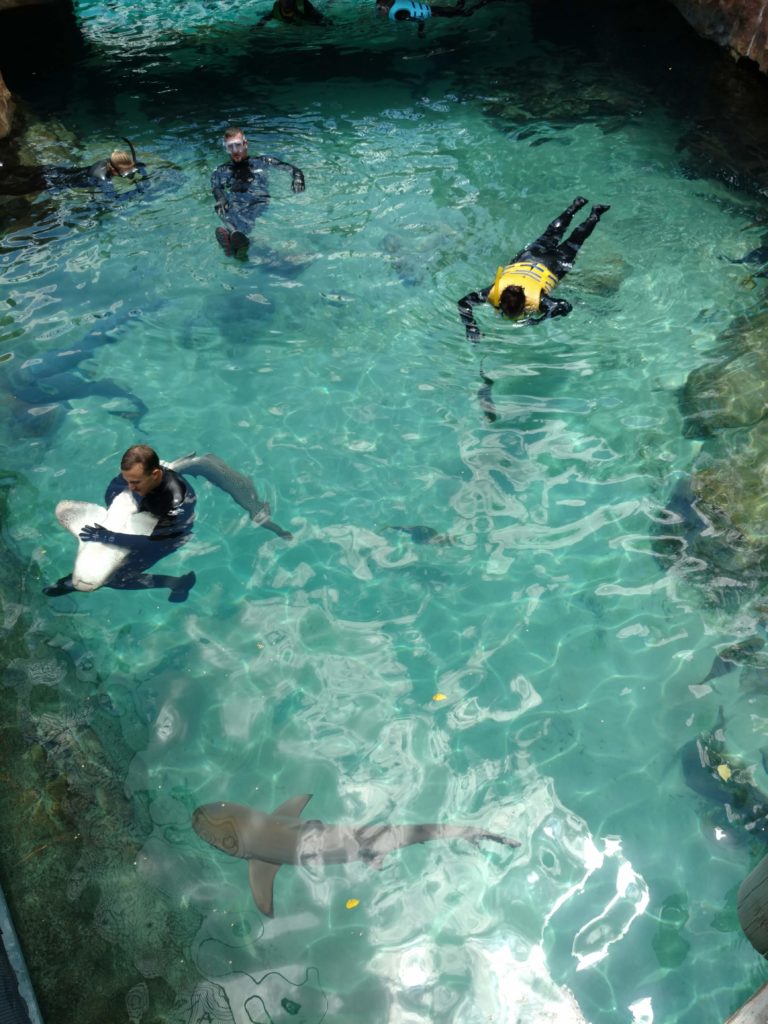 I hope that these tips are helpful, and that you have an awesome time!
You can also check out my YouTube video for a great tour of the place during winter HERE!
If you have any other questions, please leave them in the comment section below and I will get back to you as soon as I can!!