As I write this, I realize how incredibly LUCKY we are to have the bike culture that we do here in the Triangle area!!!
…and along with the amazing bike culture, there are SO many fun excuses to dress up your bike!!!
From the, always FUN, New Belgium Fat Tire Festival in Durham: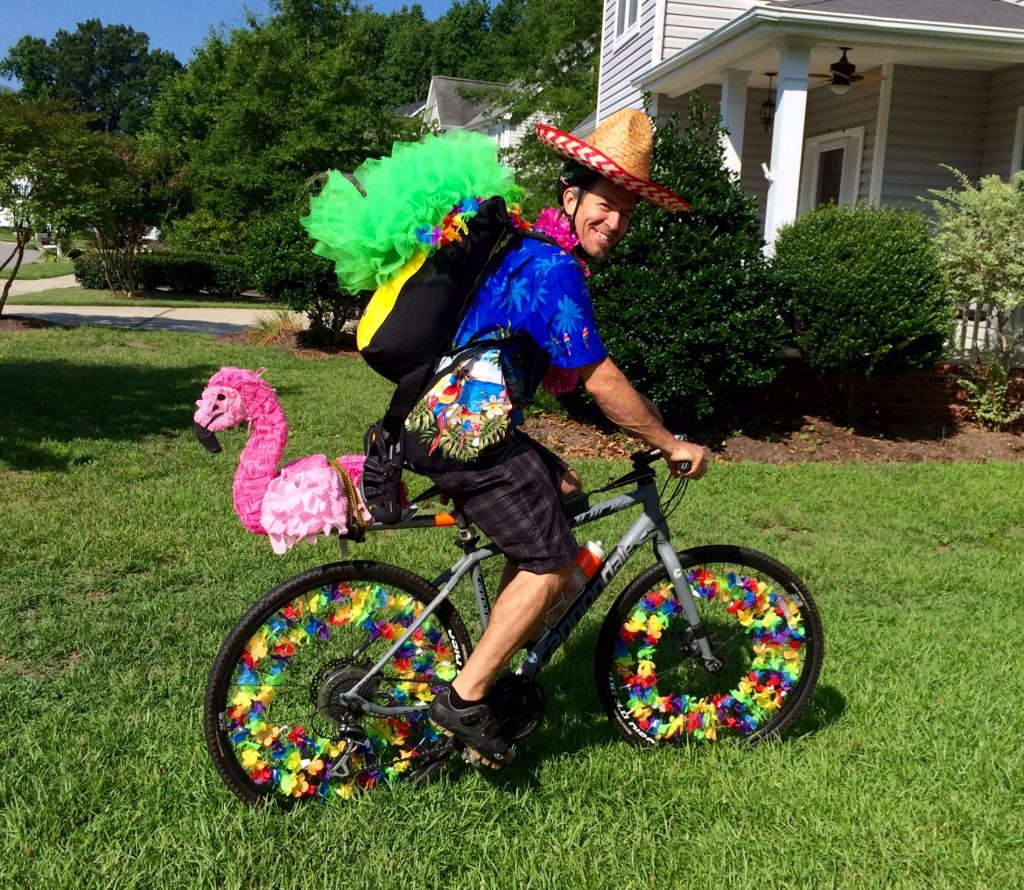 To the annual Tour de Toys, benefiting the women's shelter here in Raleigh: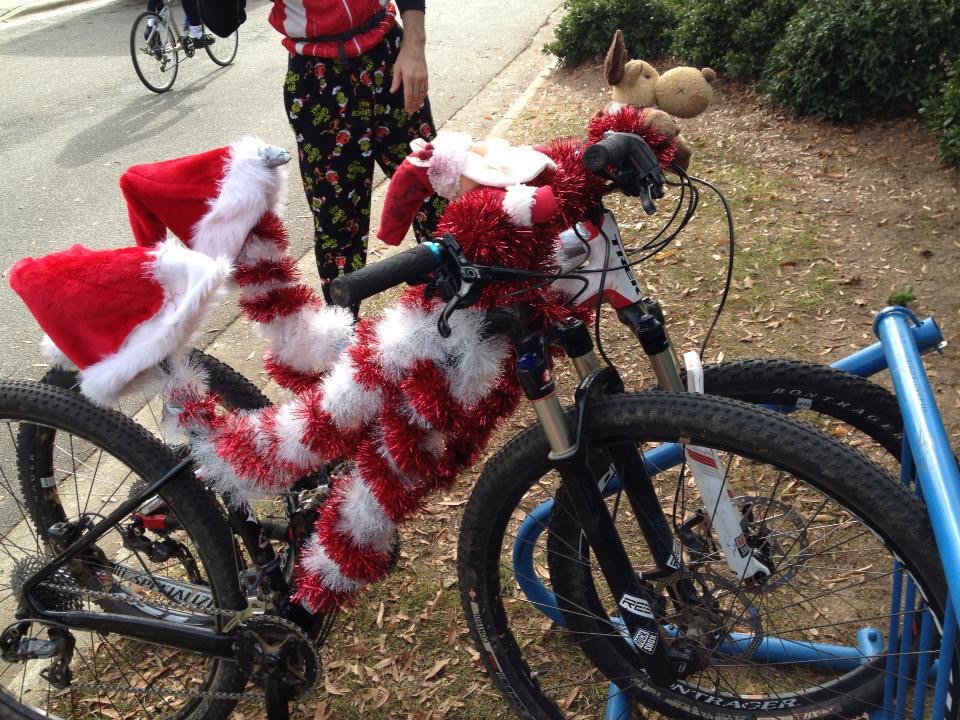 and, of course, my FAVORITE, Crank Arm Brewing's HALLOWEEN SPOOKY RIDE!!!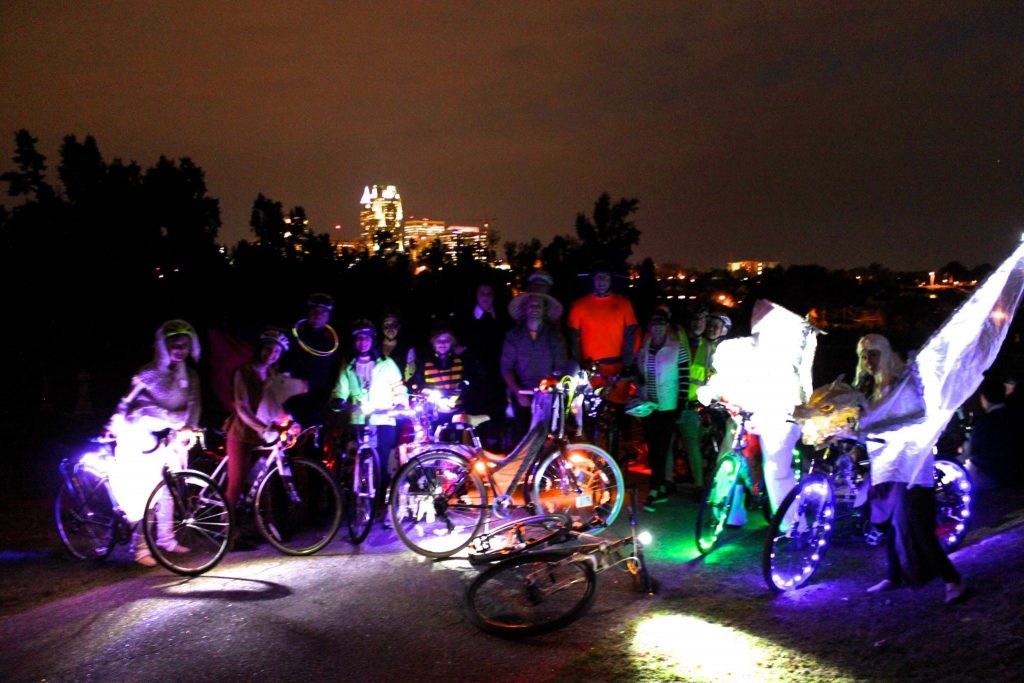 (get wheel lights above, here!!!)
Sometimes, Dave just uses these wheel lights for fun! 🙂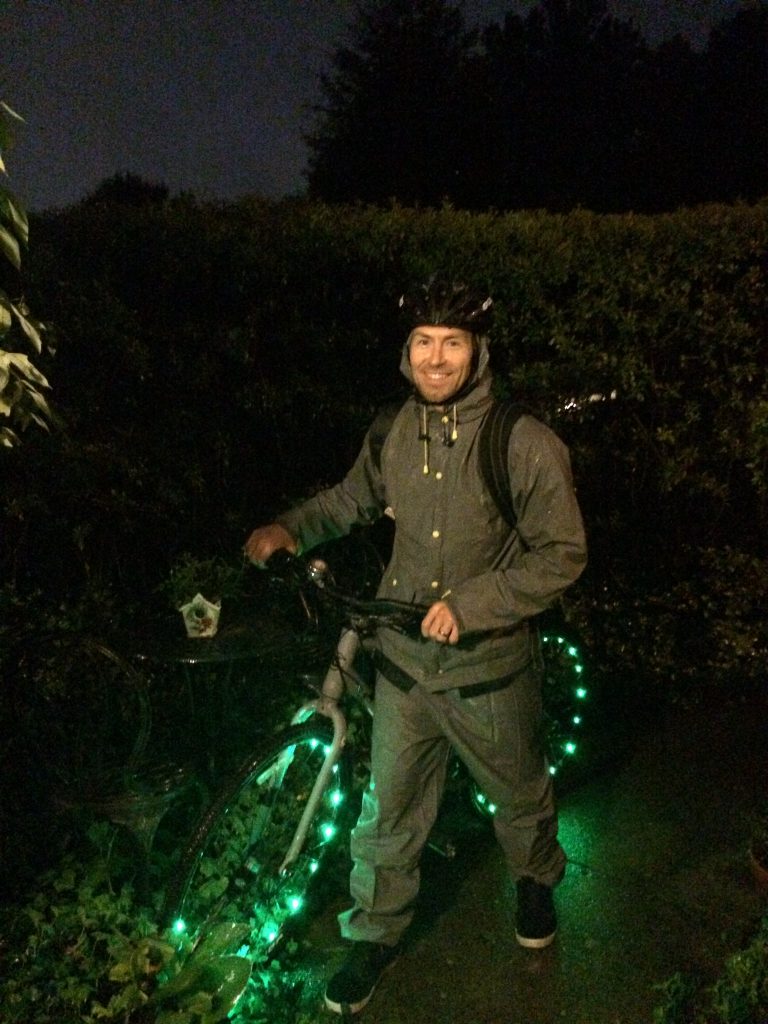 And when there aren't events, why not create your own?!?!?!  Like a BIRTHDAY RIDE!!!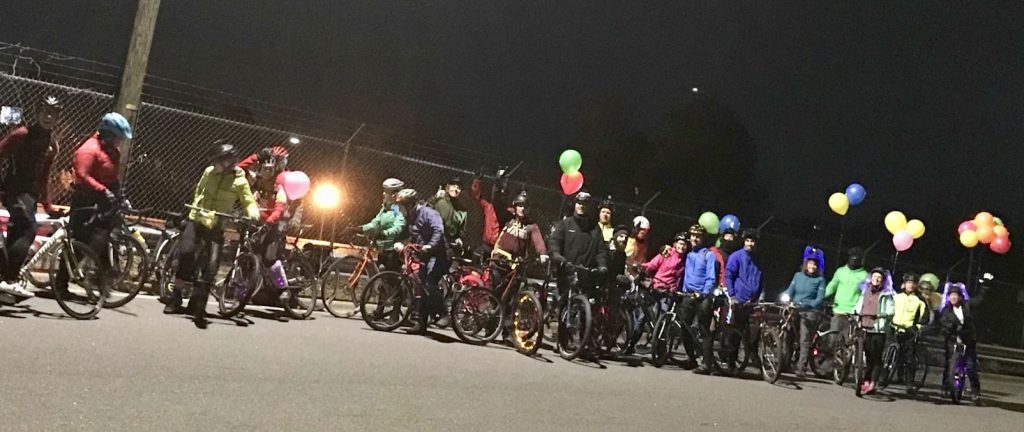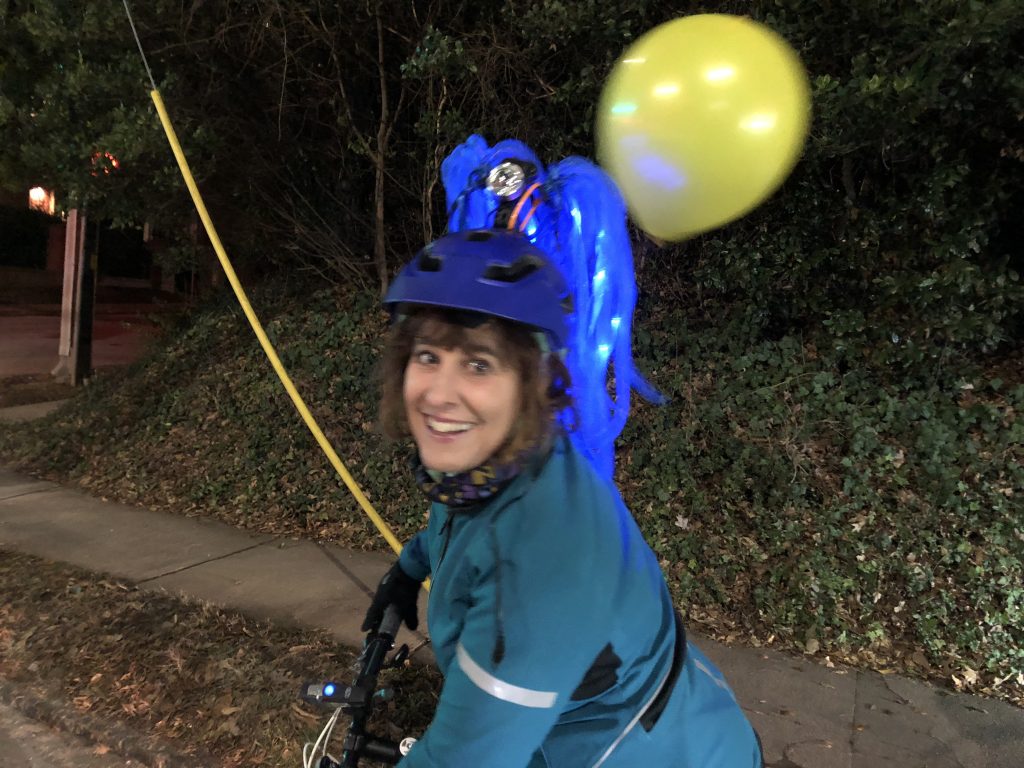 The fun light up hair can be found HERE!
Although you can't see them in these pictures, I used THESE super cool lights: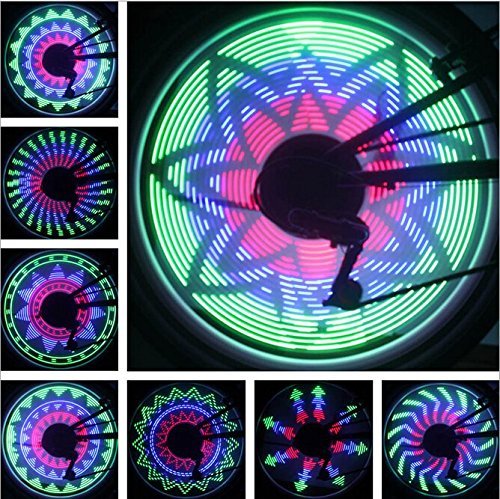 which you can get for only $12.65 per wheel by clicking here.
These LED TUTUs are SUPER fun too!!!!
and I use these lights for simple visibility purposes for mountain biking at night, either in the woods or on urban rides!
UPDATE:  I got Boom Brightz Blinking LED Rechargeable Bluetooth speaker for Raleigh's Oaks and Spokes "Light up the Night" Ride and it's my ABSOLUTE FAVORITE!!!!!  SO FUN, SUPER EASY TO ATTACH and with the added bonus of MUSIC!!!  AND the lights blink to the beat of the music!!! I even ant to take this baby mountain biking (night riding)!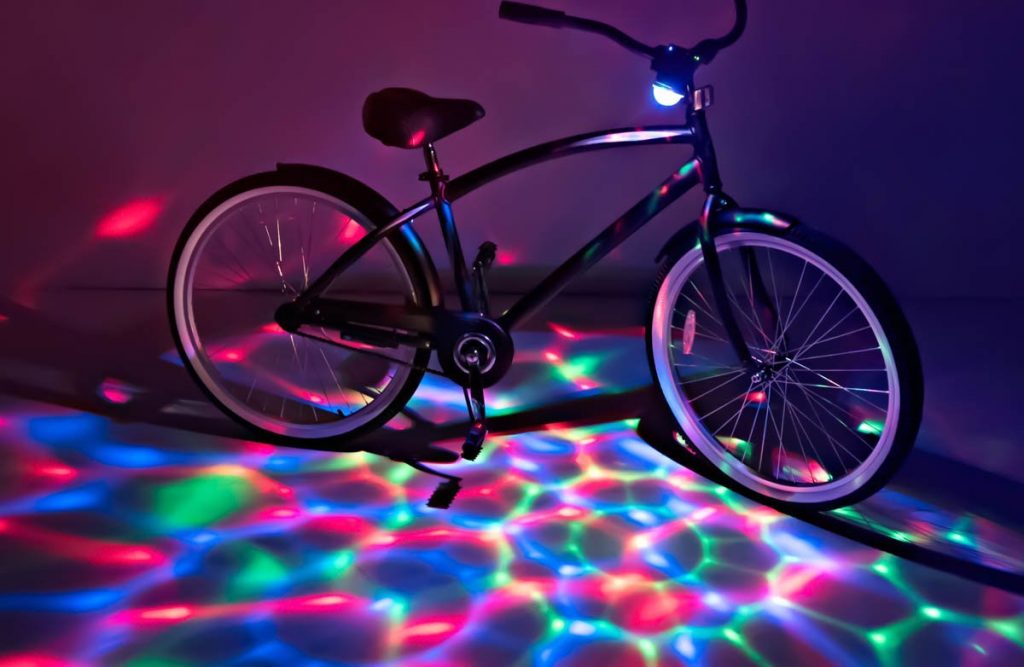 OK, going back to my FAVORITE event, these are the costumes that we made for the first CRANK ARM HALLOWEEN SPOOKY RIDE; Ms Pac Man and BLINKY!!! (OR, as one of the adorable little Trick or Treaters in Oakwood yelled out "It's a TACO!!! AND A MAIL BOX!!!"):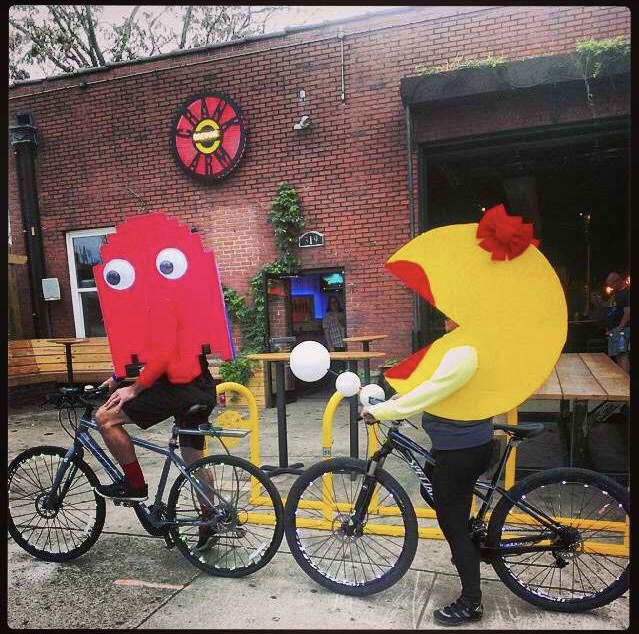 These were super easy to make, with some colored poster board, a Christmas bow, a little red paint for the mouth, googly eyes, and duct tape!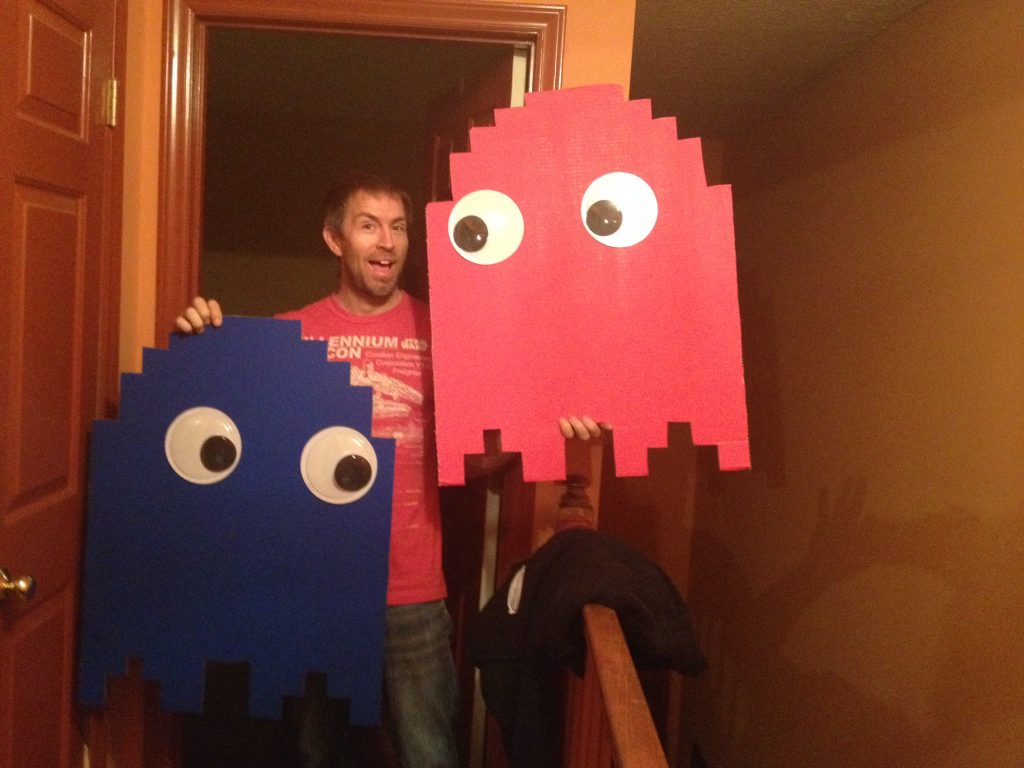 BUT…if you can't find the googly eyes at the craft store, you can always get them here.
Oh, and check out this SUPER fun video of us rollin on Instagram here!!!
My LAST Spooky Ride costume wasn't as easy 😉
It was a dragon, so I dressed up as the Mother of Dragons from Game of Thrones!!!

Below are pictures to describe the basic jist of the creation of this bike costume, but I got my inspiration/instructions from this YouTube video, so if you want to make something like this, use this video!: How to Make Moving Dragon Wings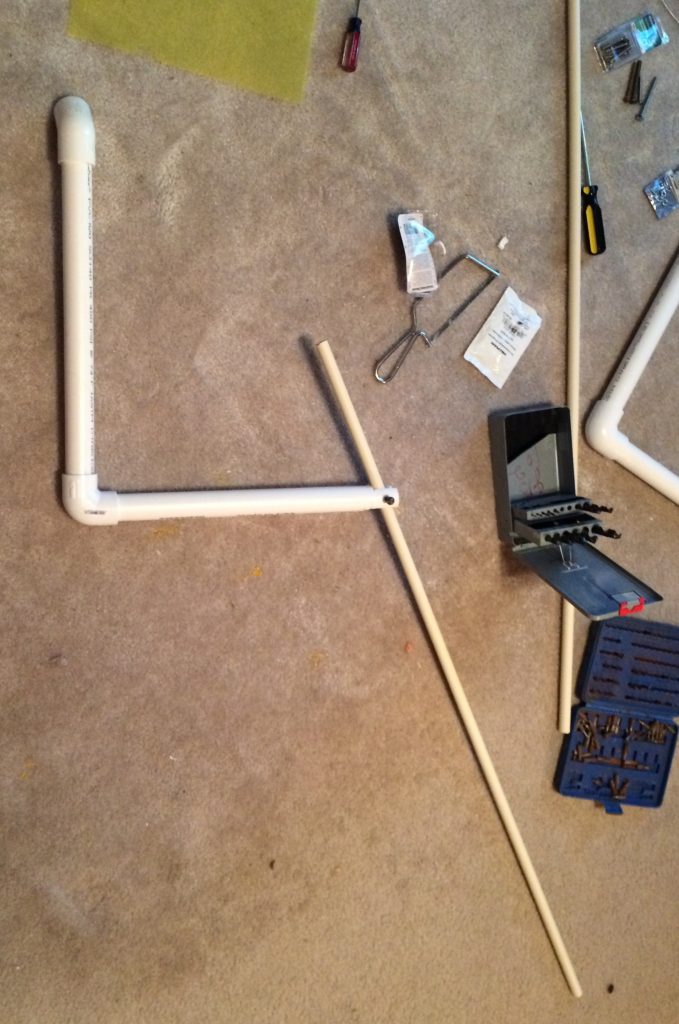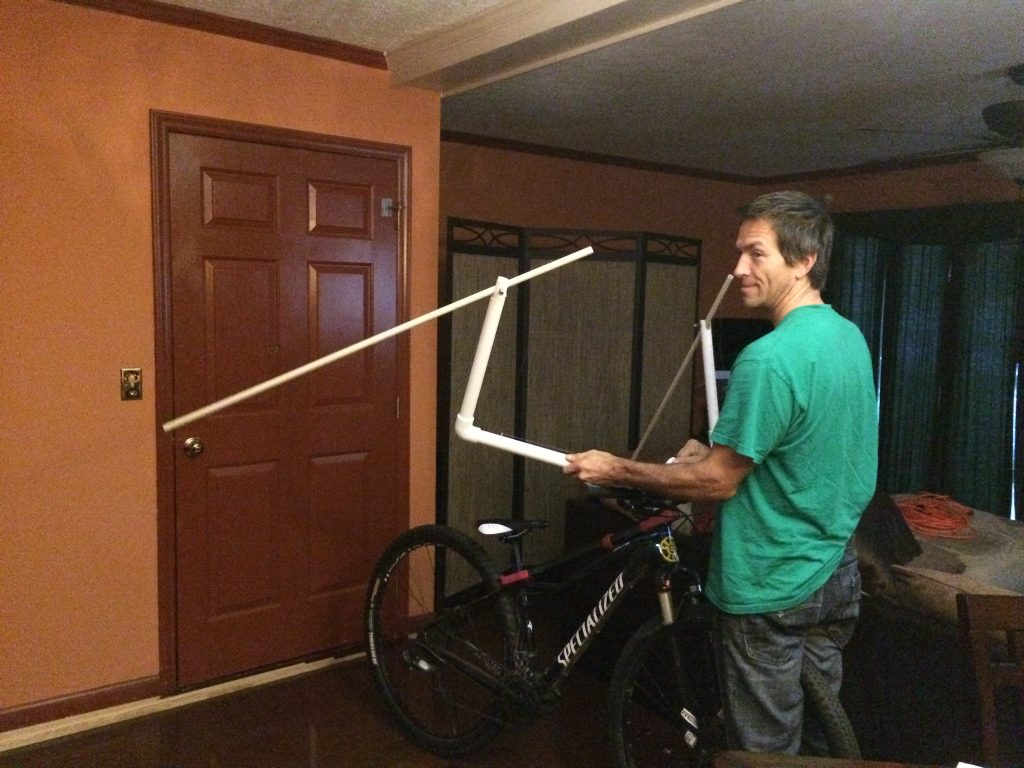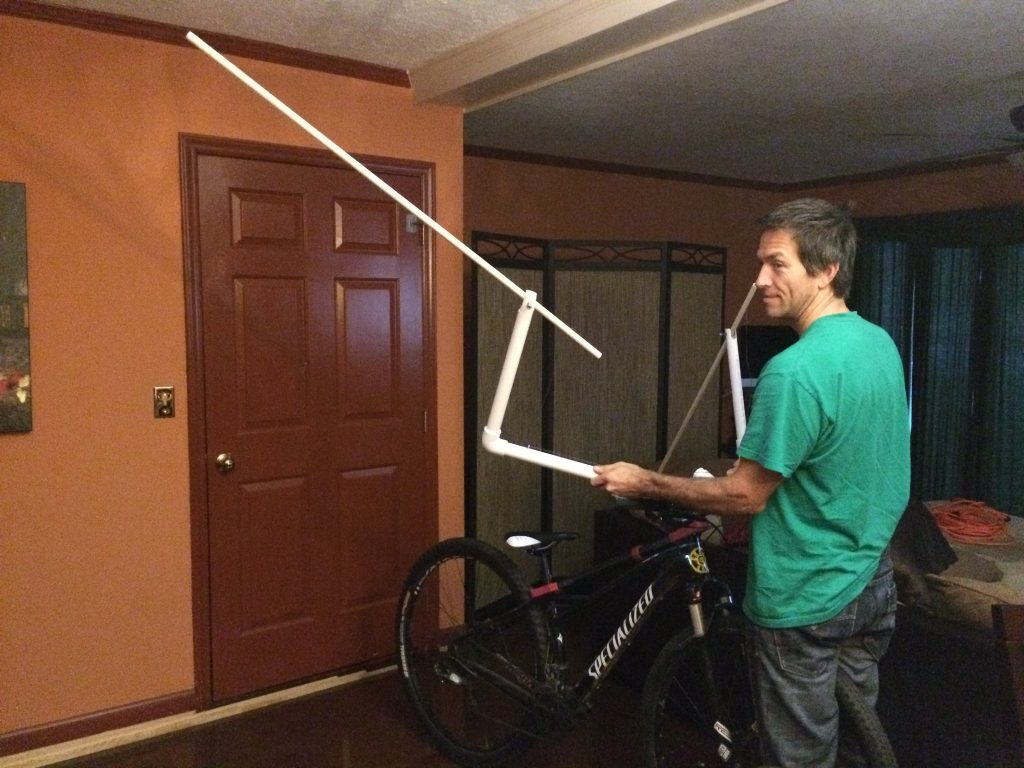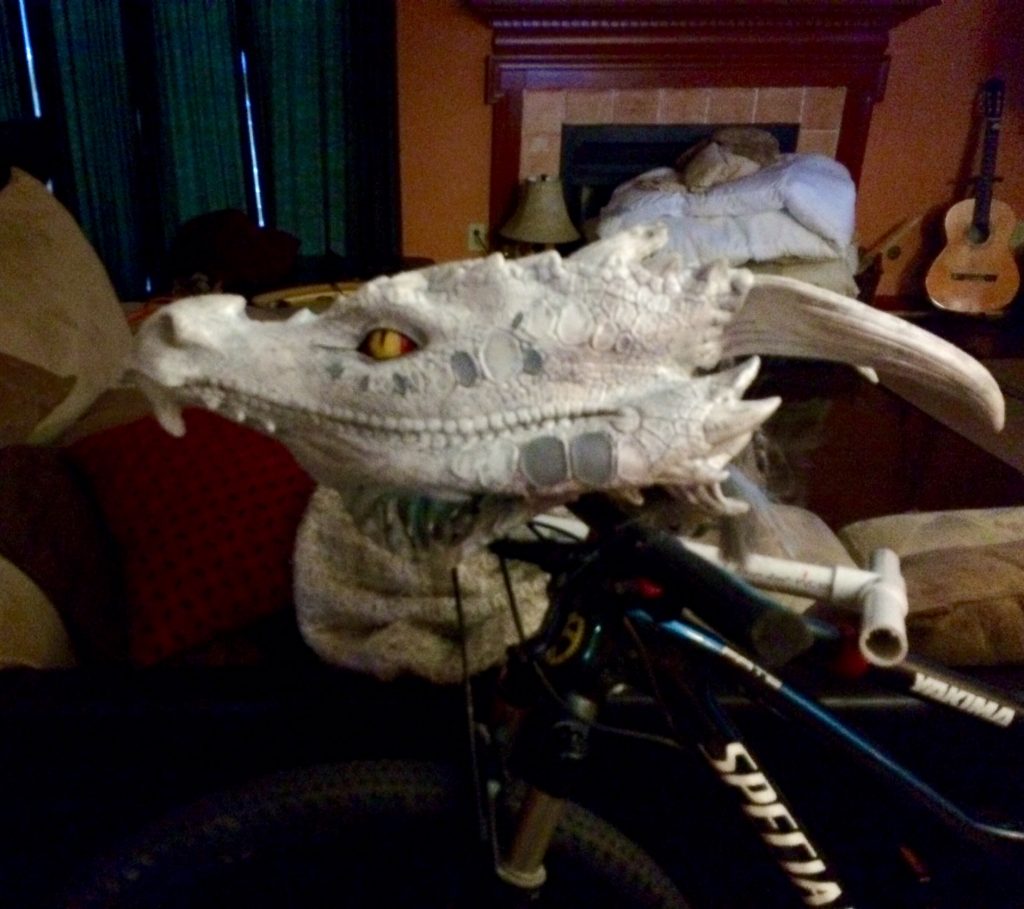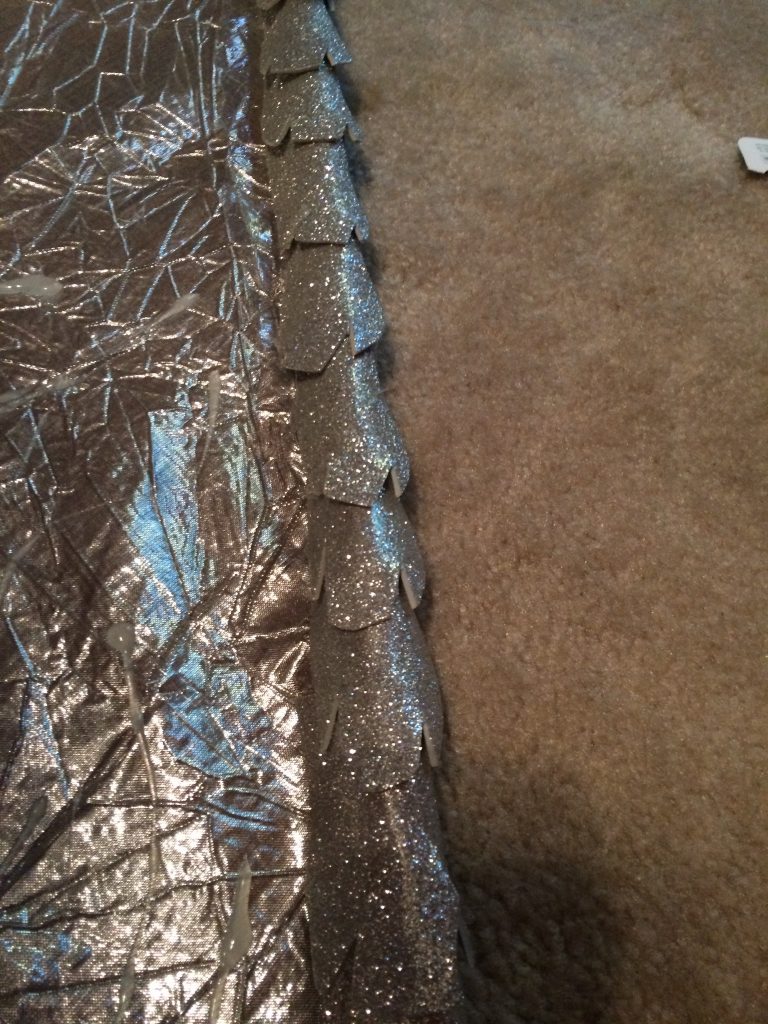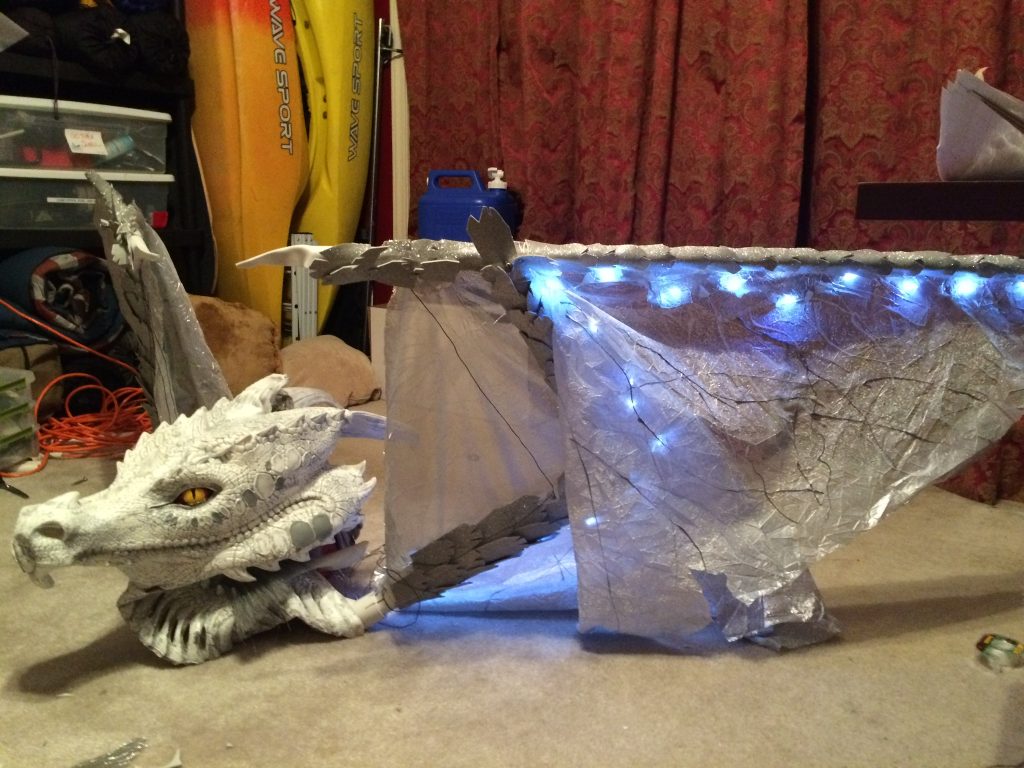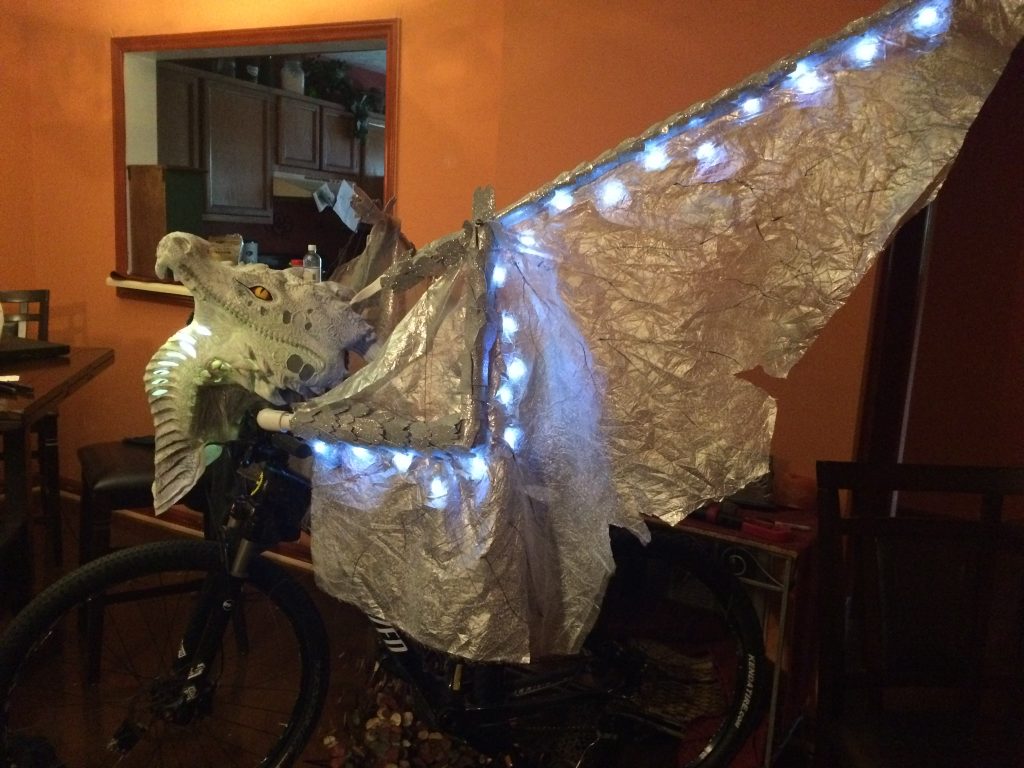 THAT'S ALL I've got for now!!!!!  but I.CAN'T.WAIT. for you guys to see what I'm planning for THIS Halloween!!! Stay tuned!!!!!!
oh yeah, and this isn't a bike costume, but it was a FUN costume to wear for the Muddy Buddy bike/run race that ended up with a crawl through a mud pit!!!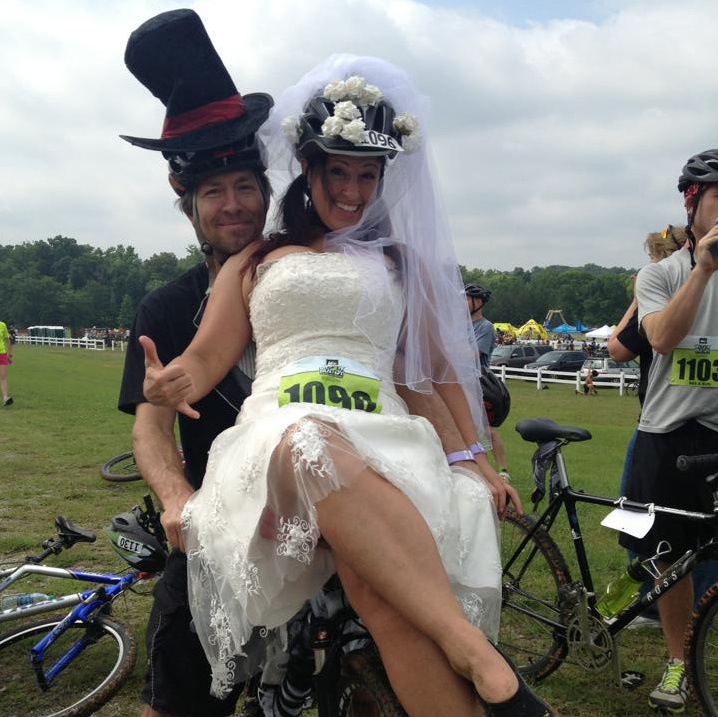 Oh–and side note, DRESSING UP KAYAKS is super fun, too!
Like this one I did for my whitewater wedding: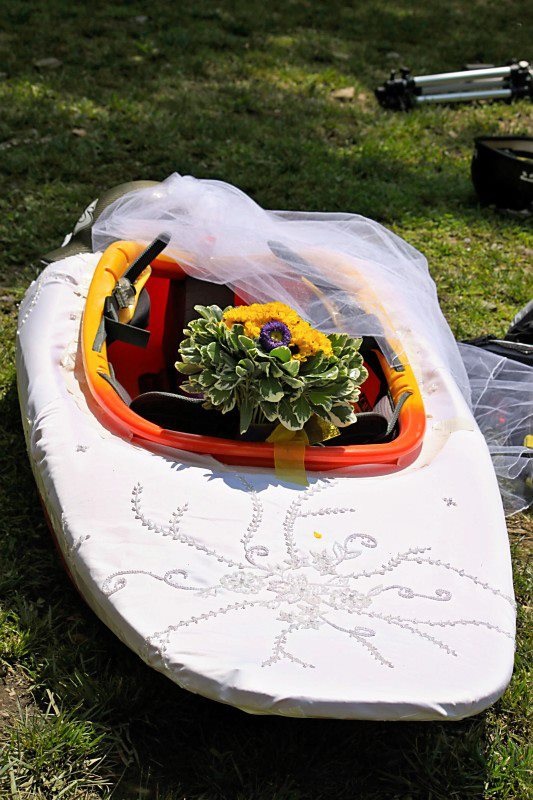 OR FOR HALLOWEEN!