On August 6, 2017, we began a 6 day mountain bike trip with Alps Mountain Bike Guide Company starting in the amazing, adorable, adventure wonderland of Chamonix, France and ending in Zermatt Switzerland.  The trip was tough and included lots of steep climbing and hike-a-bikes and super technical descents, but it was super fun.  The weather not always kind or  forgiving, but the scenery, food and little towns that we would have never visited otherwise were awesome! Apologies as this post is not full of bike porn pics, but mostly scenery, buildings, etc. BUT, I'll add links to Dave's GoPro footage of the mountain biking for the day here:
AND, you can also check out my  super cool "relive" video using this link: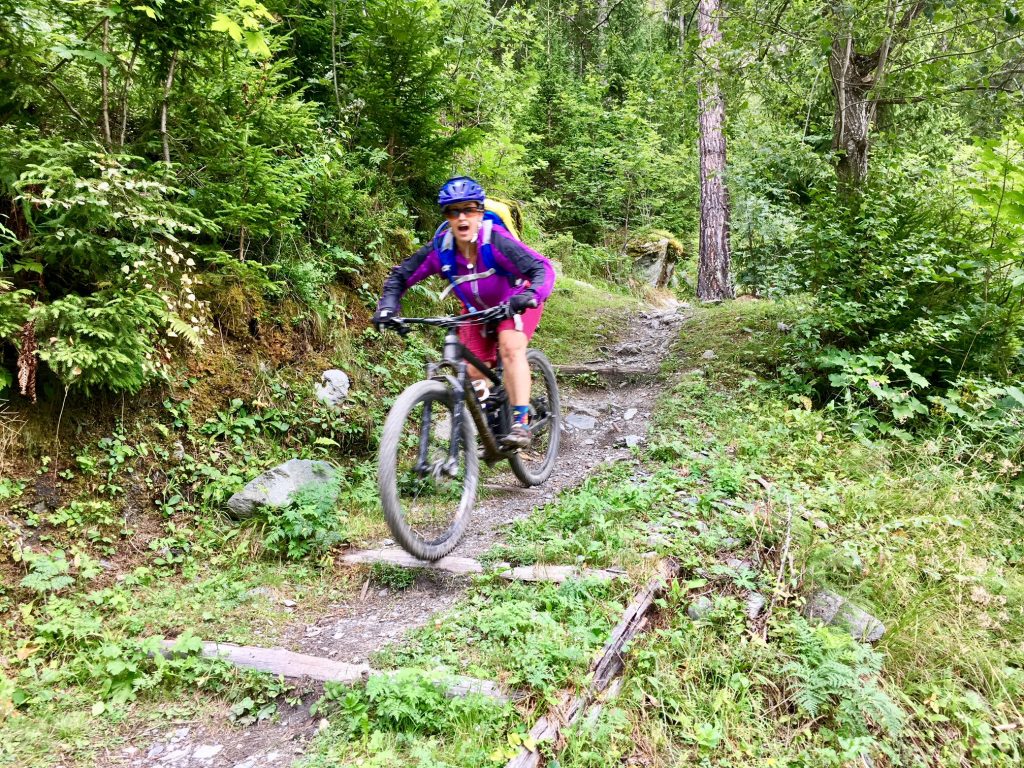 And here's what happened on Days 0 and 1 of the trip.
The trip is not self supported.  the company has a shuttle van that carries our luggage from place to place so we have it when we arrive at the next destination.  All lodging, meals & guides are included in the very reasonable price.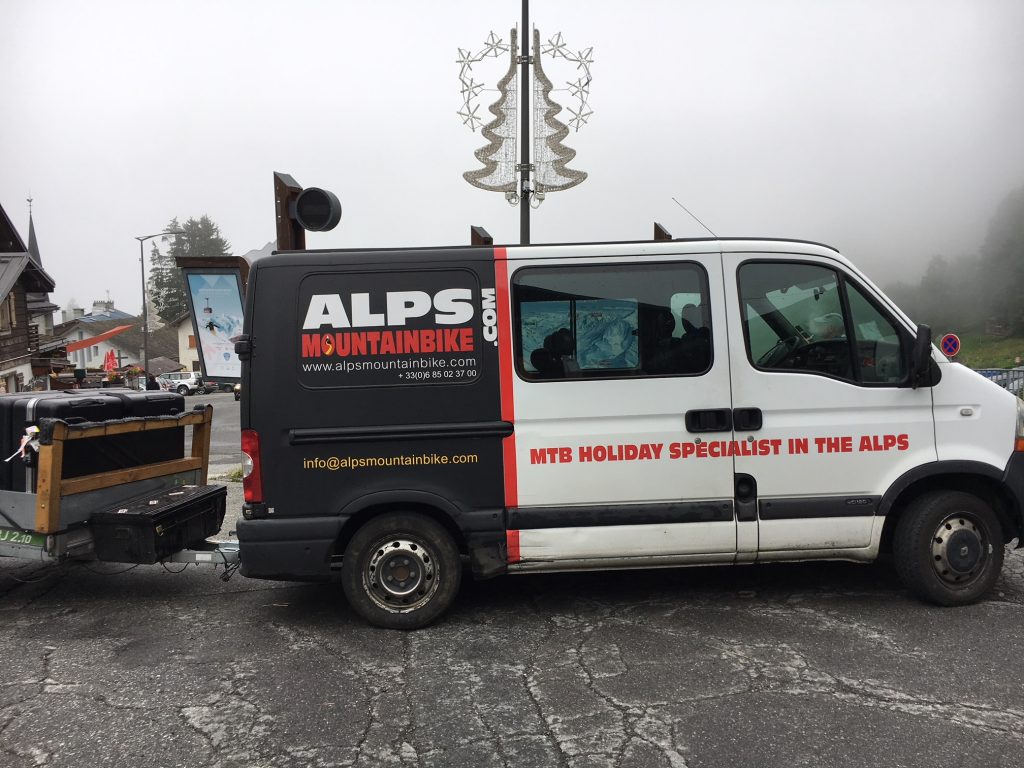 The company offers a shuttle from the Geneva airport to Chamonix on Saturday, the day before the riding starts.  Since flights to Geneva are more expensive and not direct, and international travel can throw your energy levels off, (which we don't want before a biking trip!) we chose to fly directly to Paris, then take the high speed train to Geneva, and another commuter train to the airport where we were picked up and taken to our rental bikes and hotel for the night.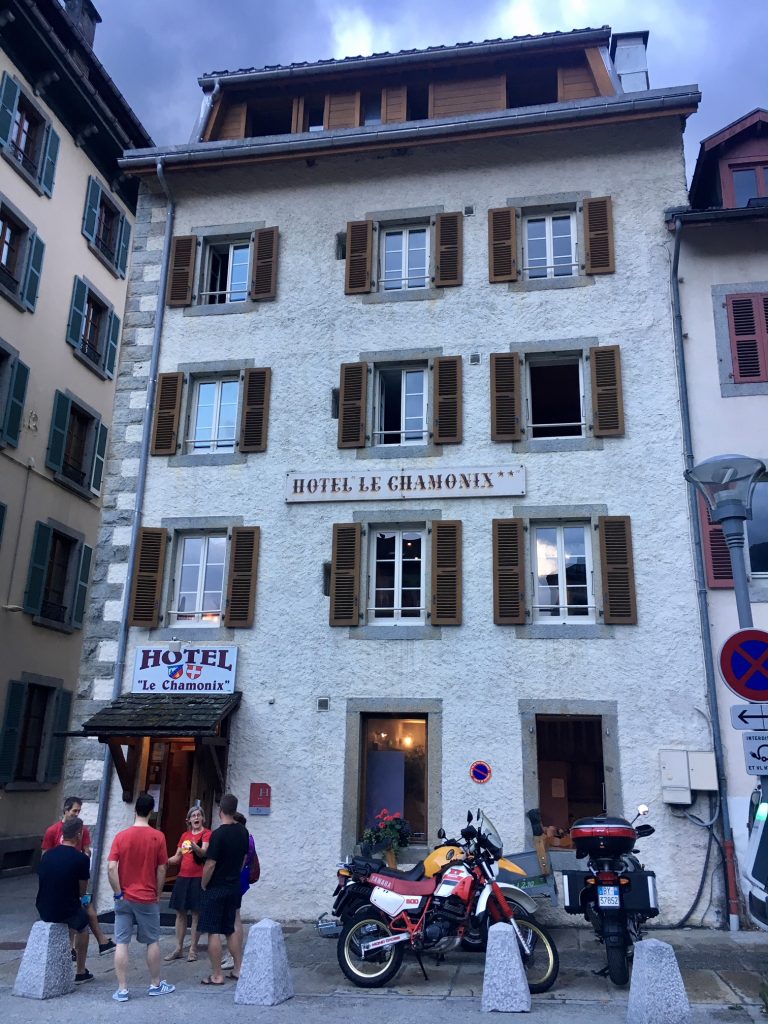 Dinner that night was at the most chic little restaurant, with the best pita I've ever had! i will find out the name of the restaurant and update this! Martial, our guide, briefly summarized the upcoming week…he didn't make it seem too tough…. and gave me hope that I'd survive, lol.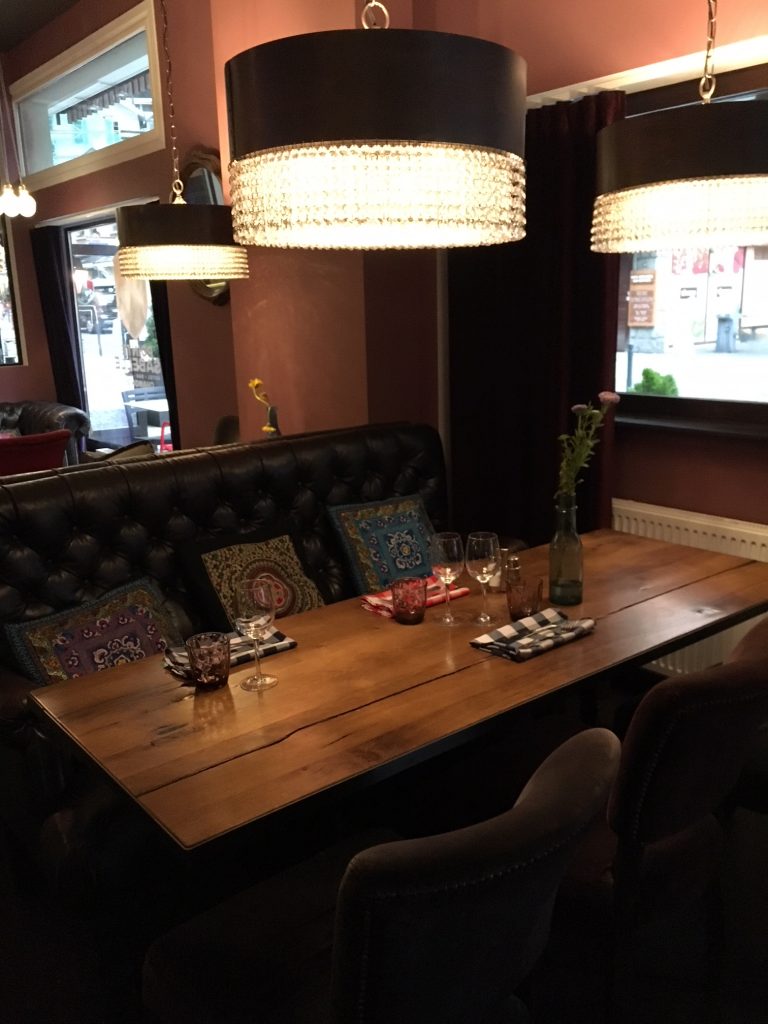 we were EXHAUSTED due to jet lag, so very happy to get ready for bed after dinner!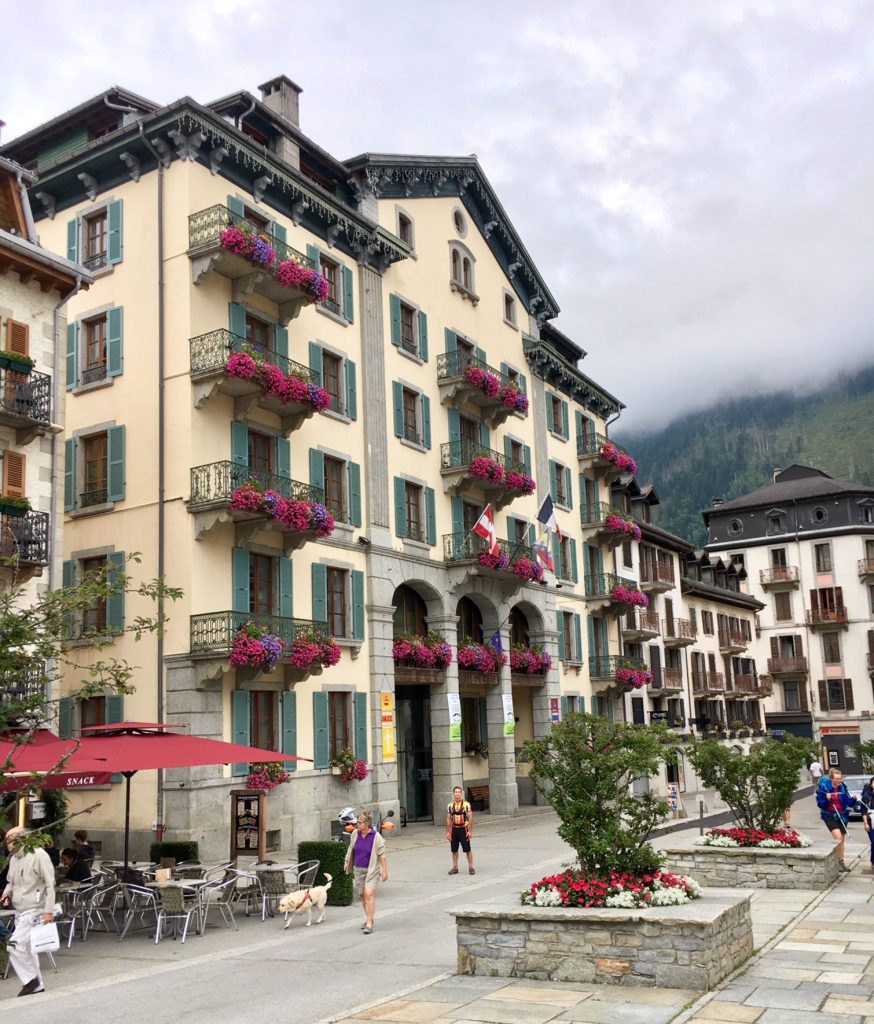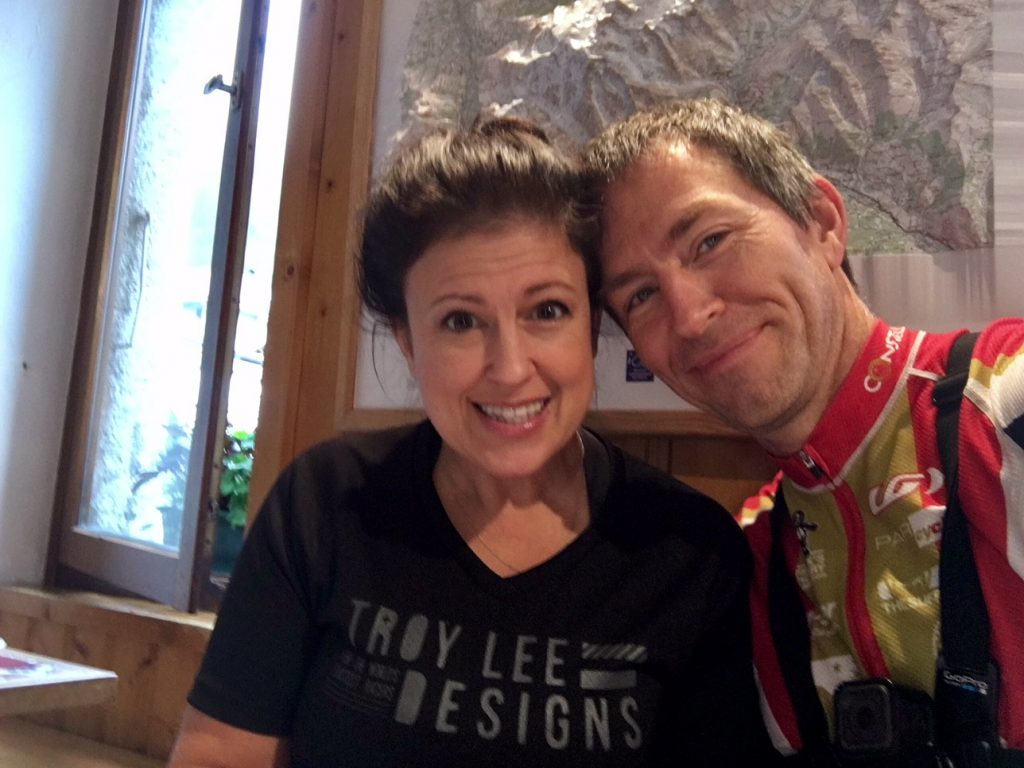 Day 1 was an easy day.  We got in the shuttle van and drove to the nearby bike park, Le Tour, then hopped on the lift and rode down super fun, flowy, switchbacky, downhill to a cafe/lunch spot, where we practiced some amazing bike skill drills that I have not seen before (and I've been to a fair amount of clinics in the states) so I picked up some great tips on cornering and positioning (and eating ice cream)and braking.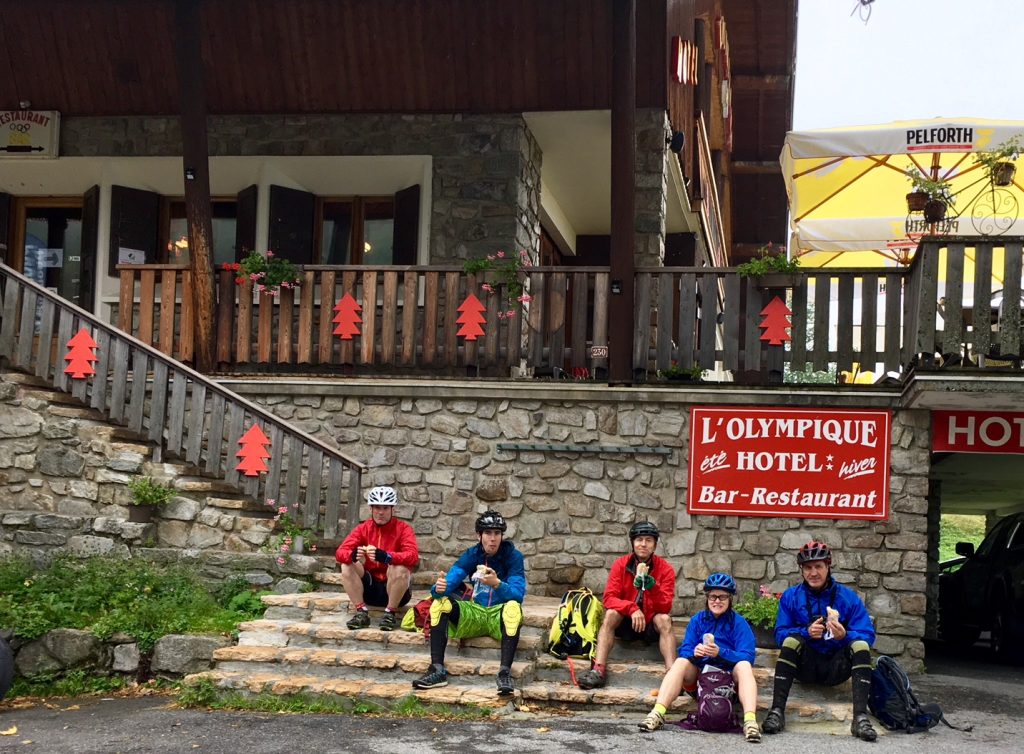 Unfortunately it was VERY VERY foggy that morning, which was SUCH a shame BECAUSE we had been to Le Tour before during our Tour du Mont Blanc MTB trip and if you could SEE the scenery and the view of Mont Blanc it is absolutely GORGEOUS….like straight out of a "The Sound of Music" scene…DEFINITELY post card worthy.  But alas, we couldn't see it, and i really felt badly for those who had never been before because they were really missing out, BUT they didn't know, so i guess that makes it not so bad?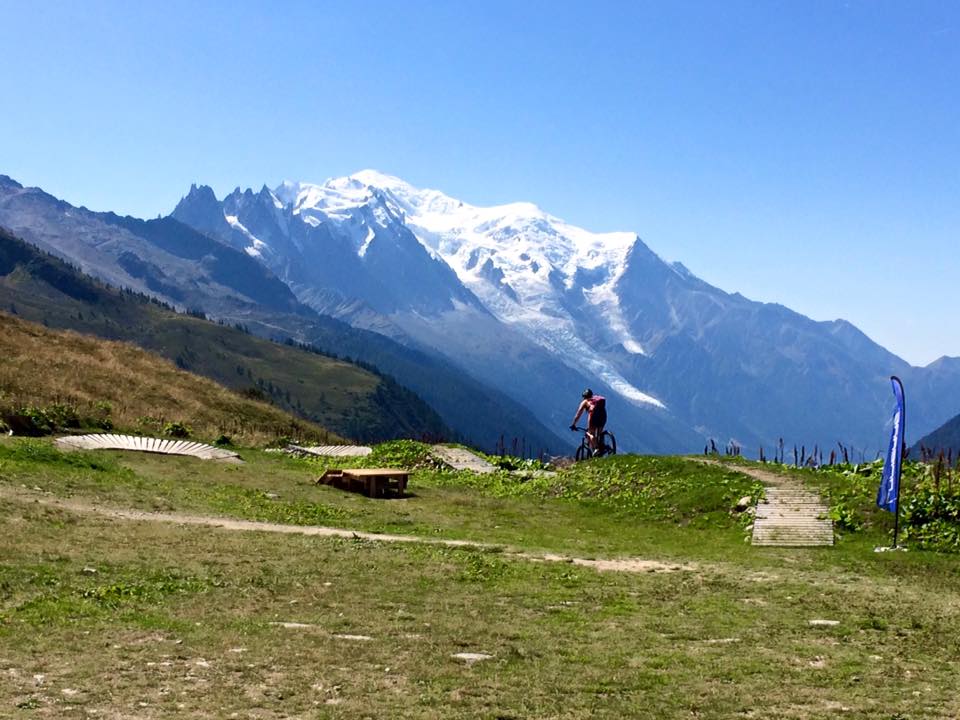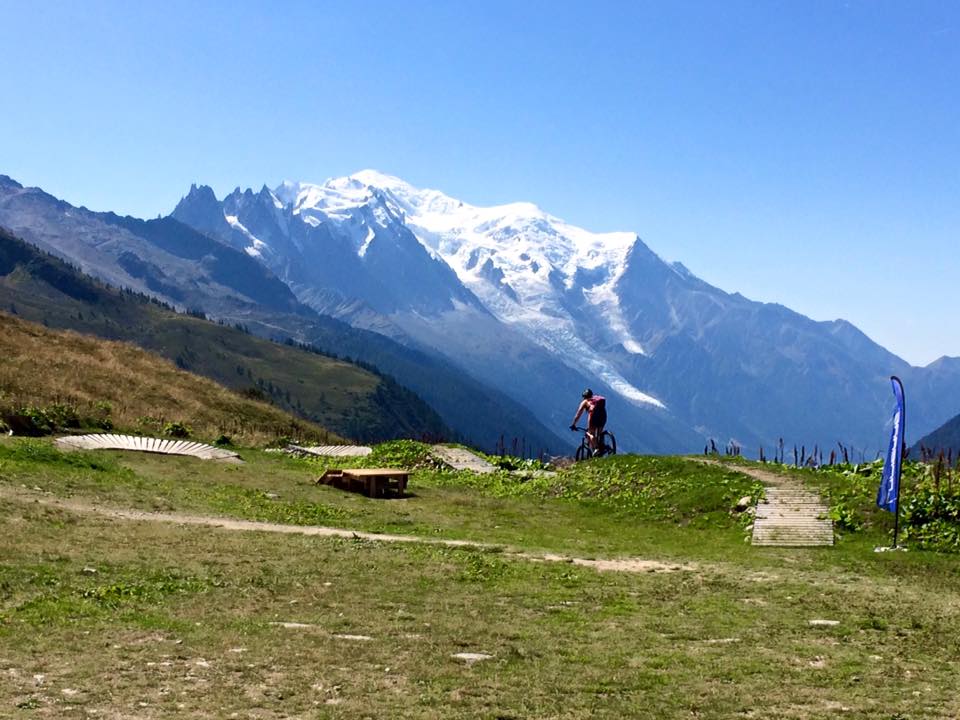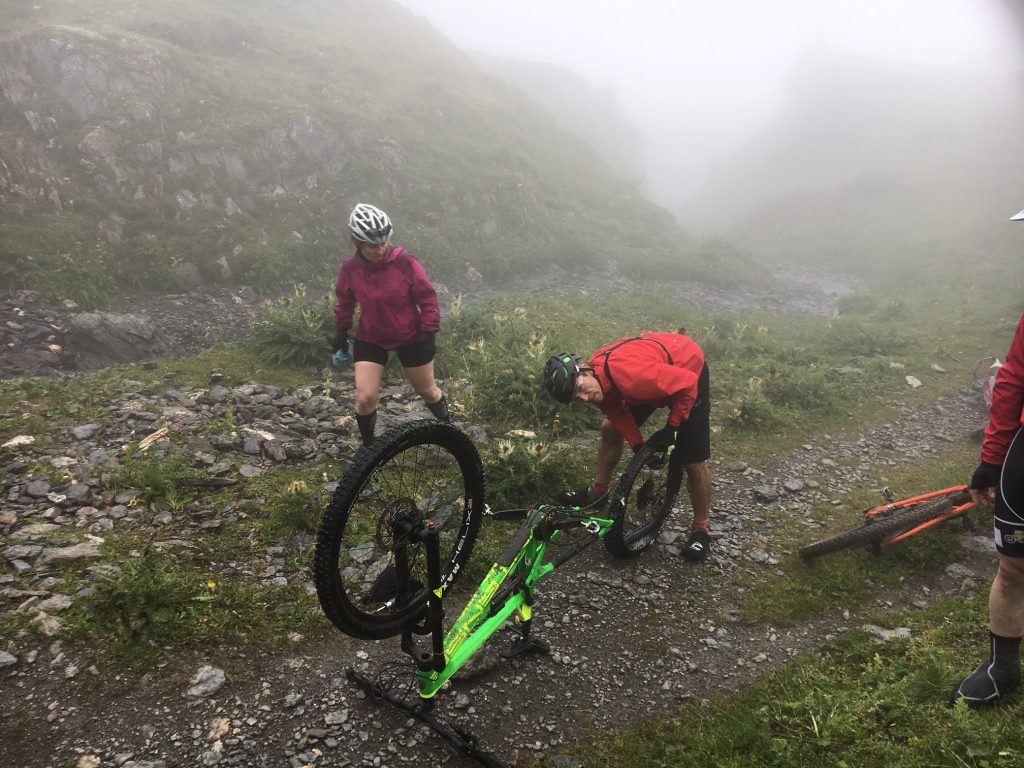 I KNEW what I was missing out on 🙁
oh well, still a great experience that day, learning so much!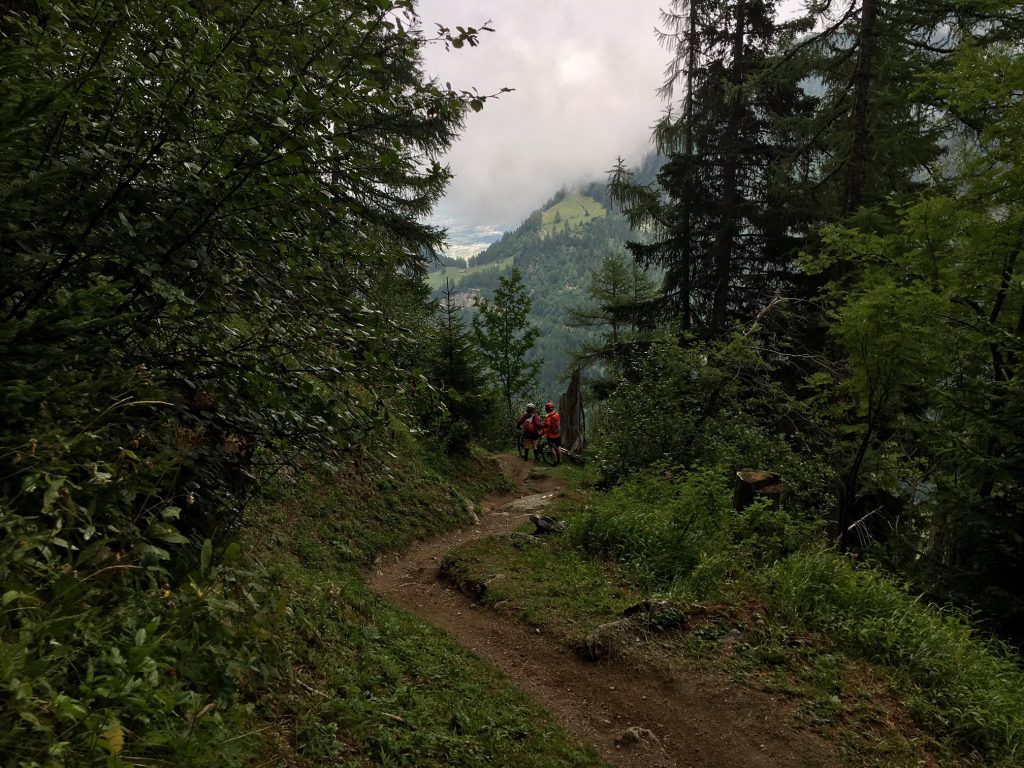 A fair amount of the climbing that day was lift assisted, so the riding was mostly FUN downhill, which was great…. AND the clouds lifted up and it got sunny towards the end of the day as we rode to Martigny, Switzerland, where we picked up a shuttle to Verbier, Switzerland.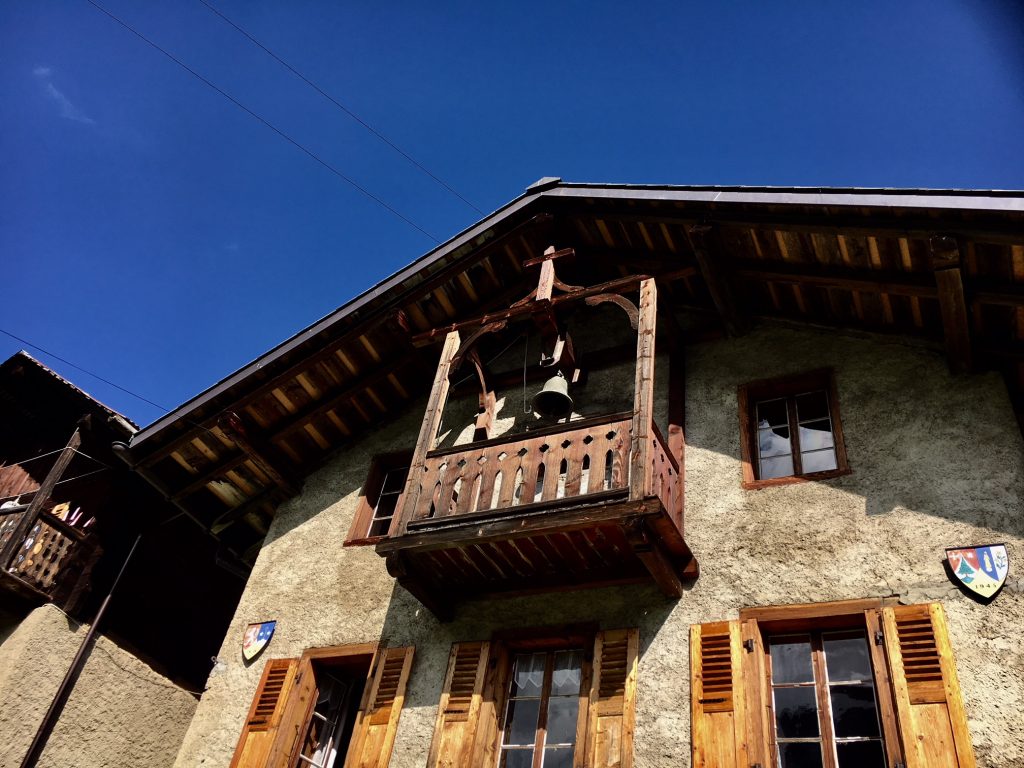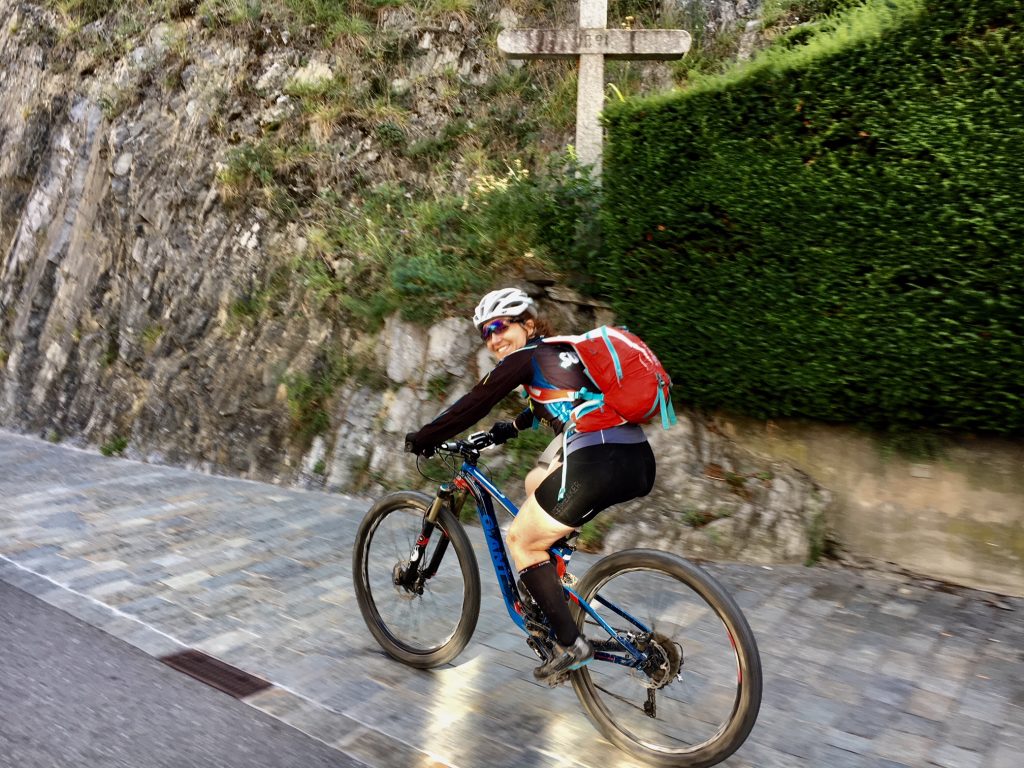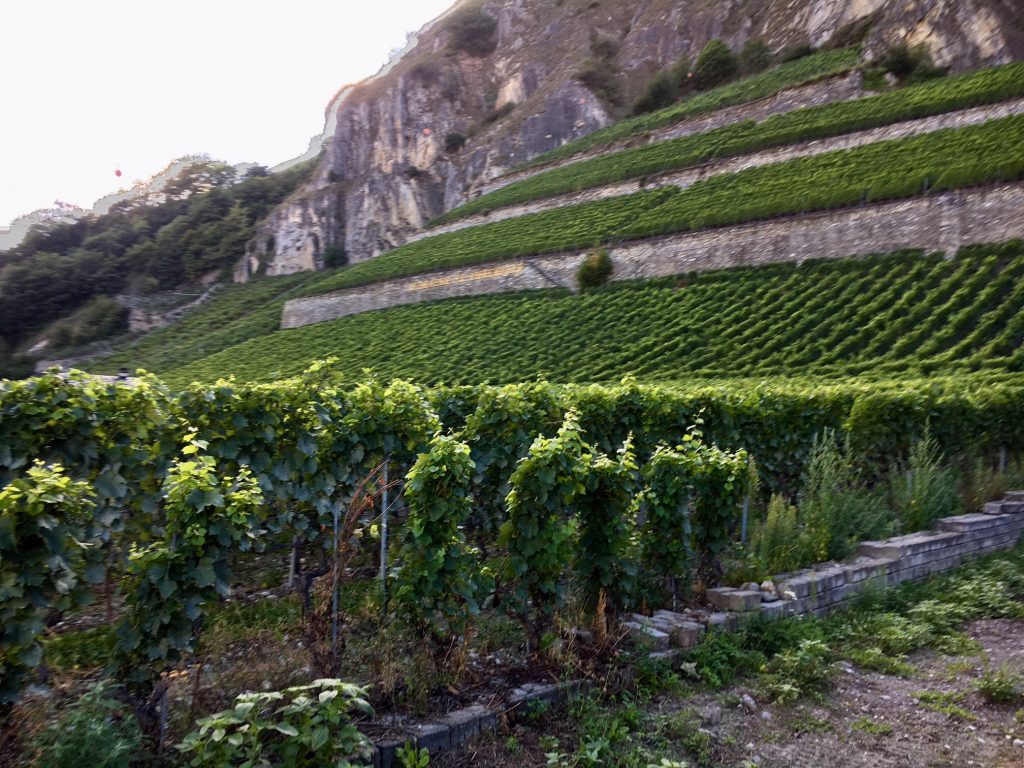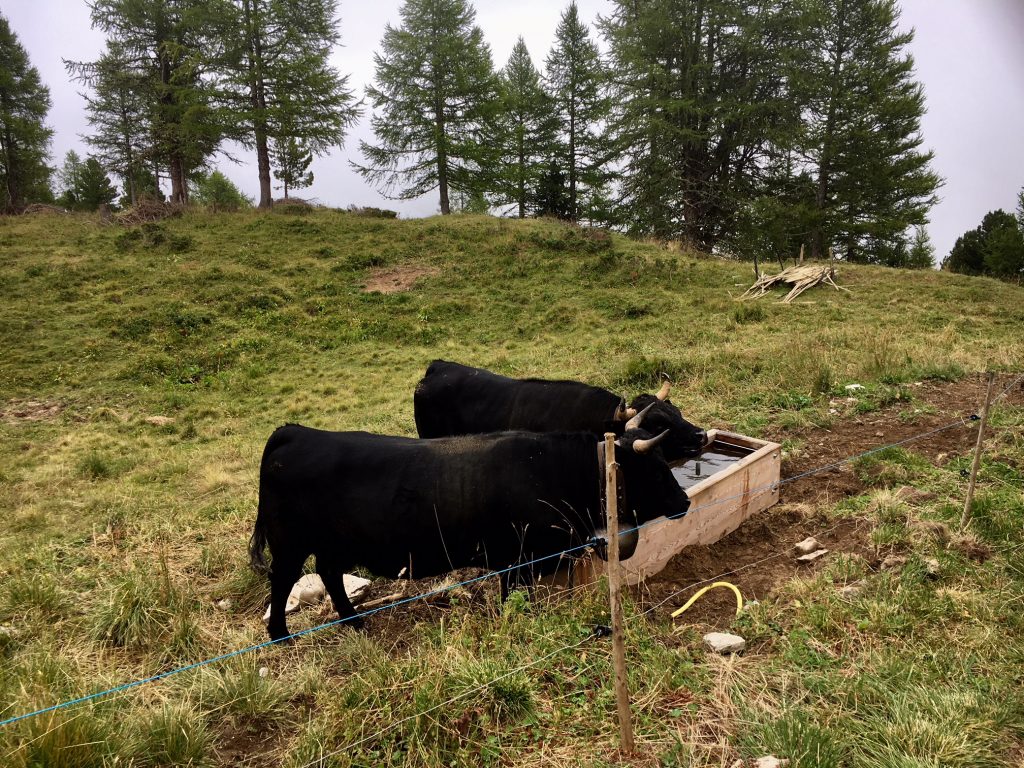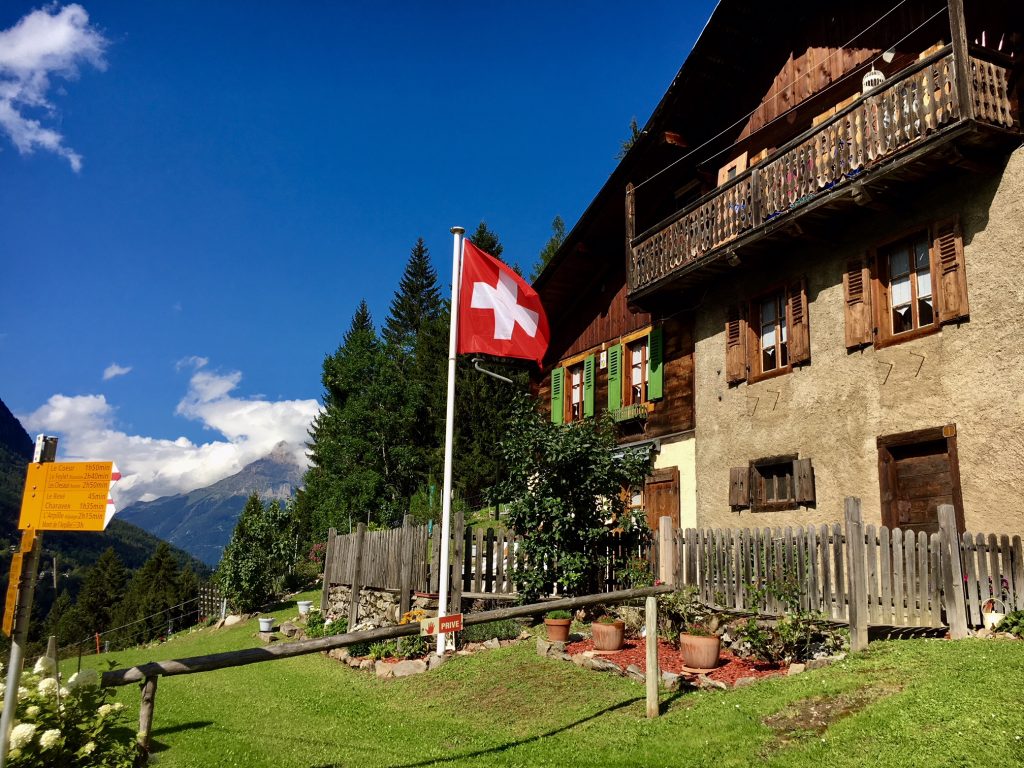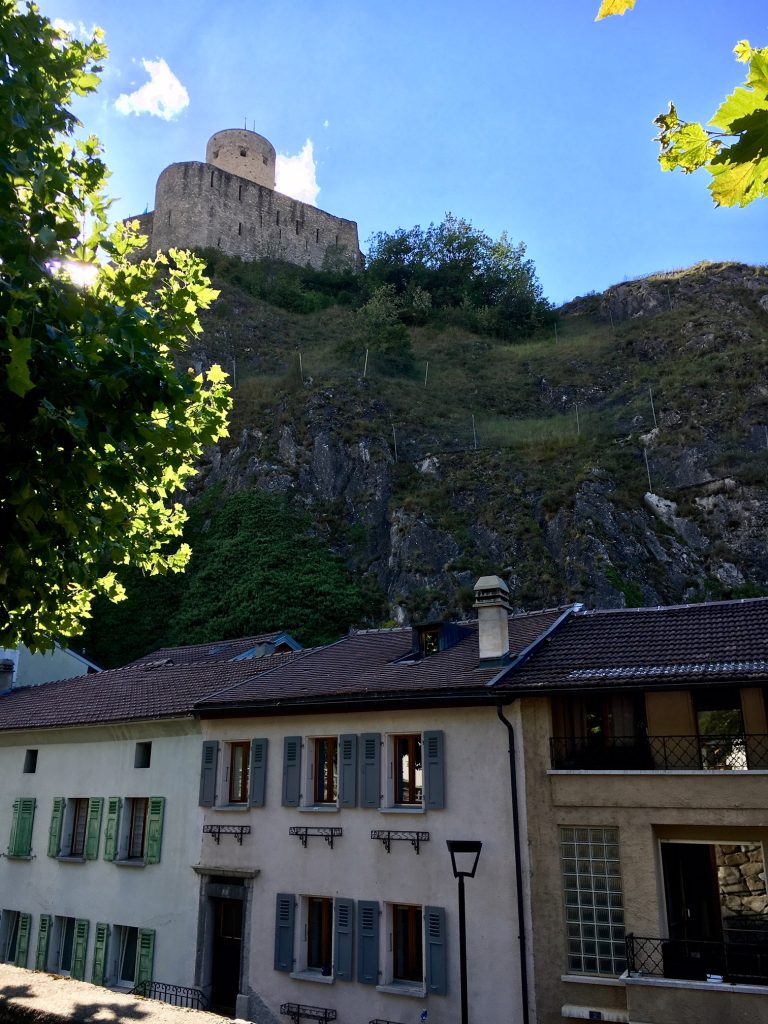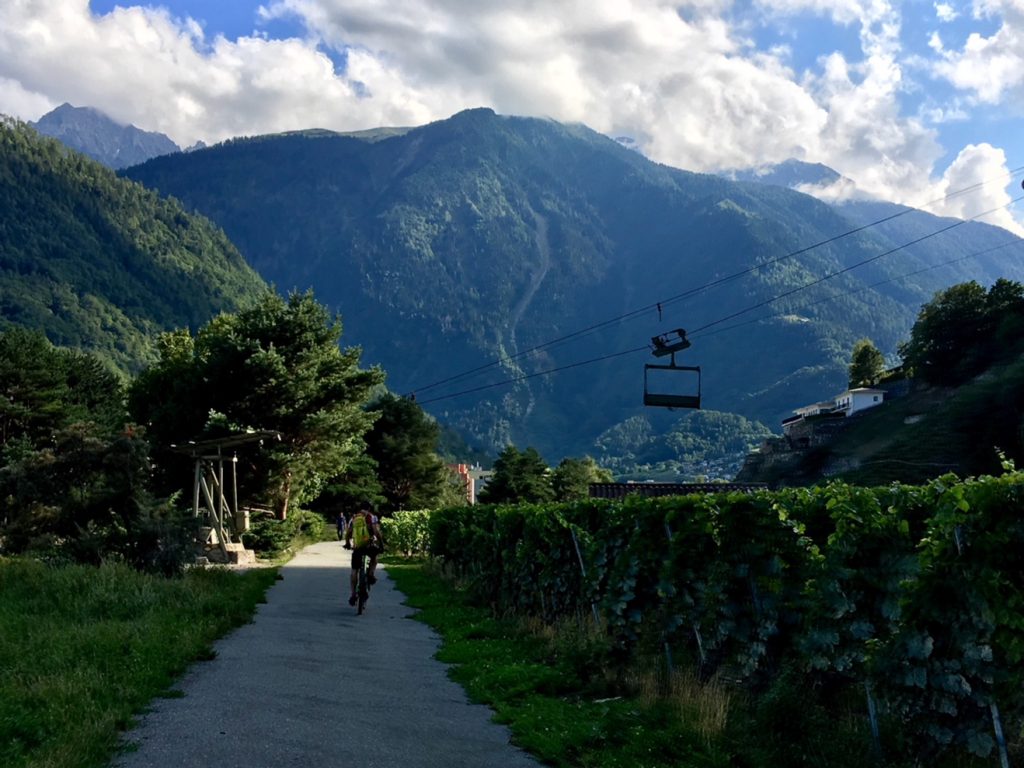 It was a long day, and after cleaning up and eating a long DELICIOUS dinner, we were completely exhausted, so we didn't explore the town at all.