Colonial Williamsburg has some BEAUTIFUL Christmas decorations made from all natural items and Christmas Town in Busch Gardens is just super Christmas fun!  Loved the Scrooged play there!
Some of these are from the Colonial section, and they are made from all natural leaves, pinecones and other things that one might be able to find in their backyard.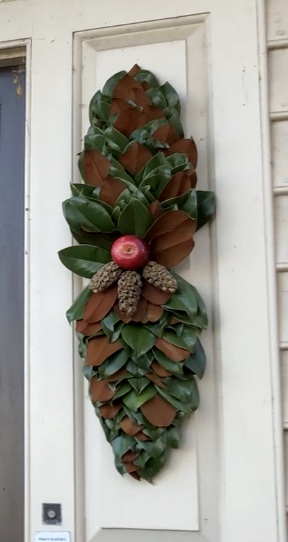 The fancier decorations,, with extra things like ribbons and such,  are from Storefronts at Colonial Williamsburg's Merchants Square.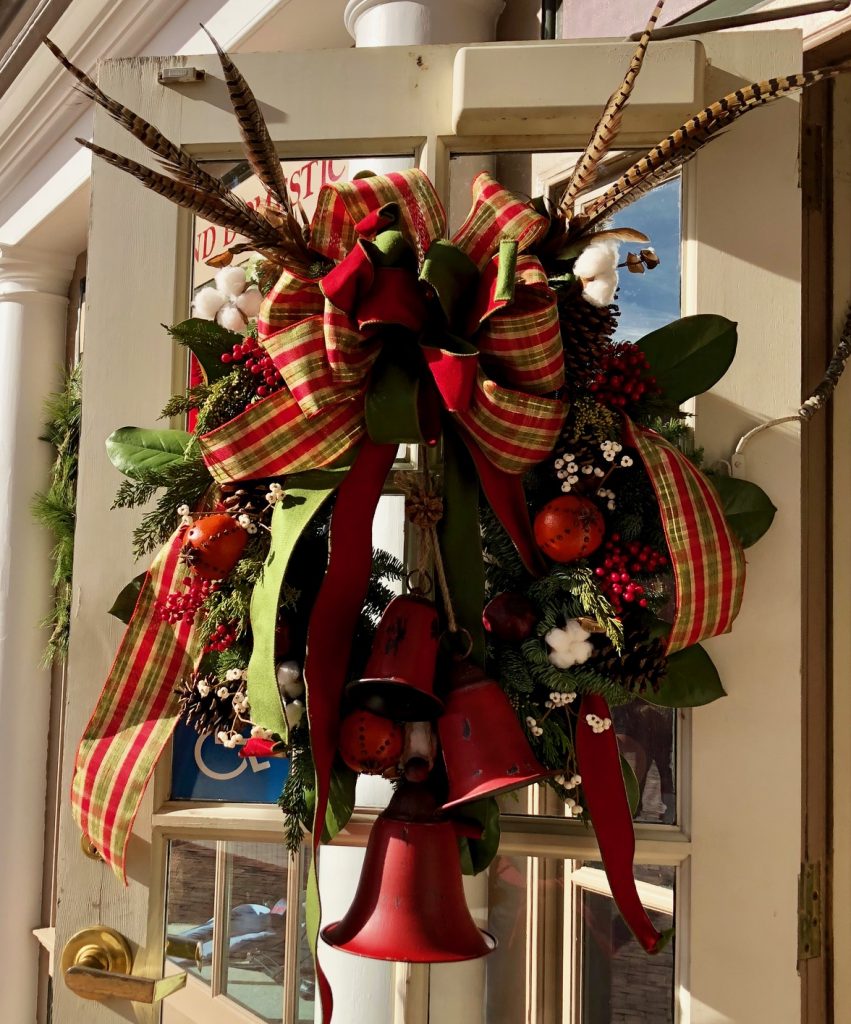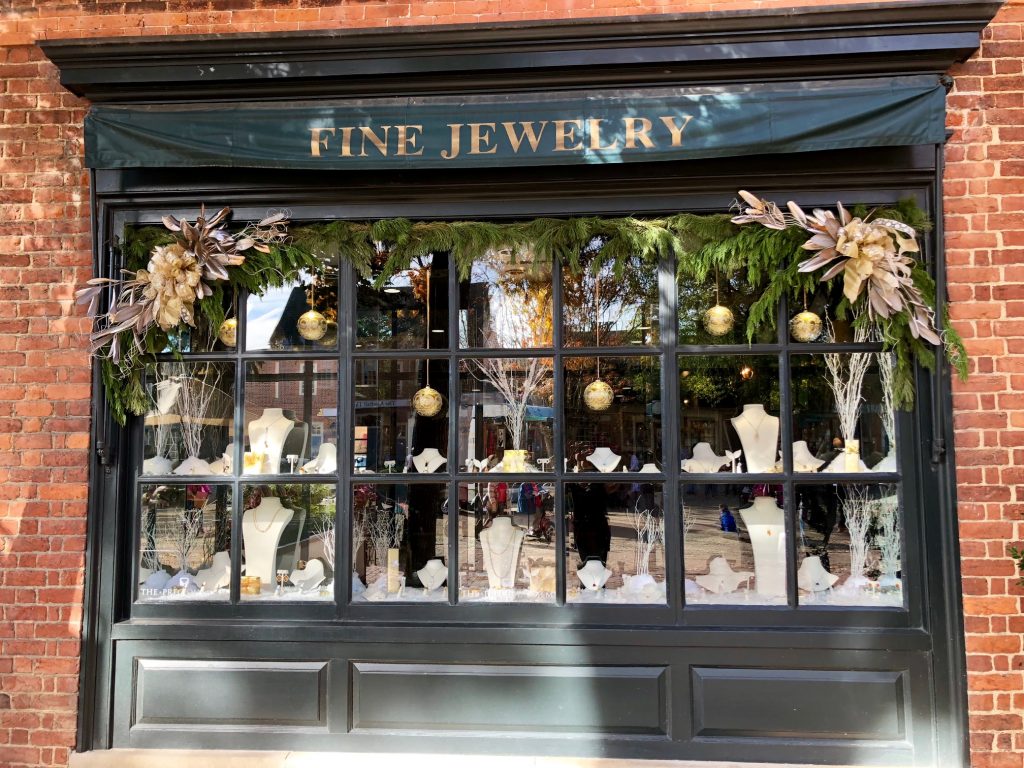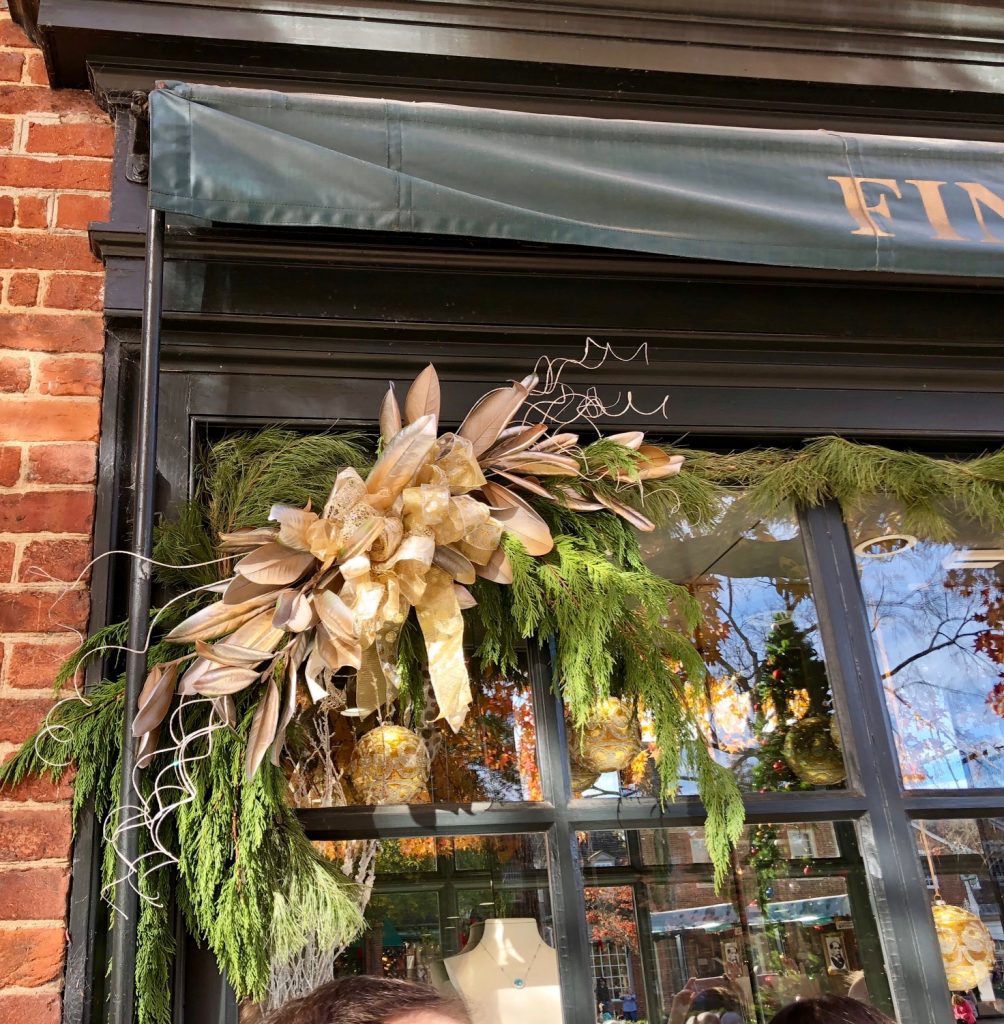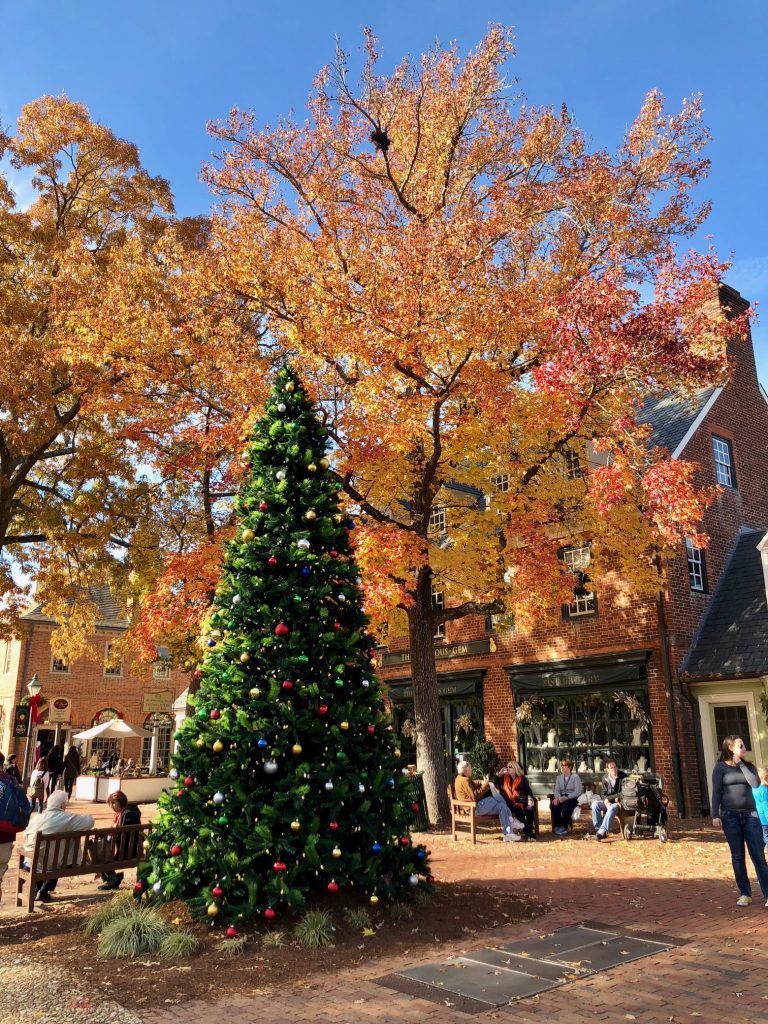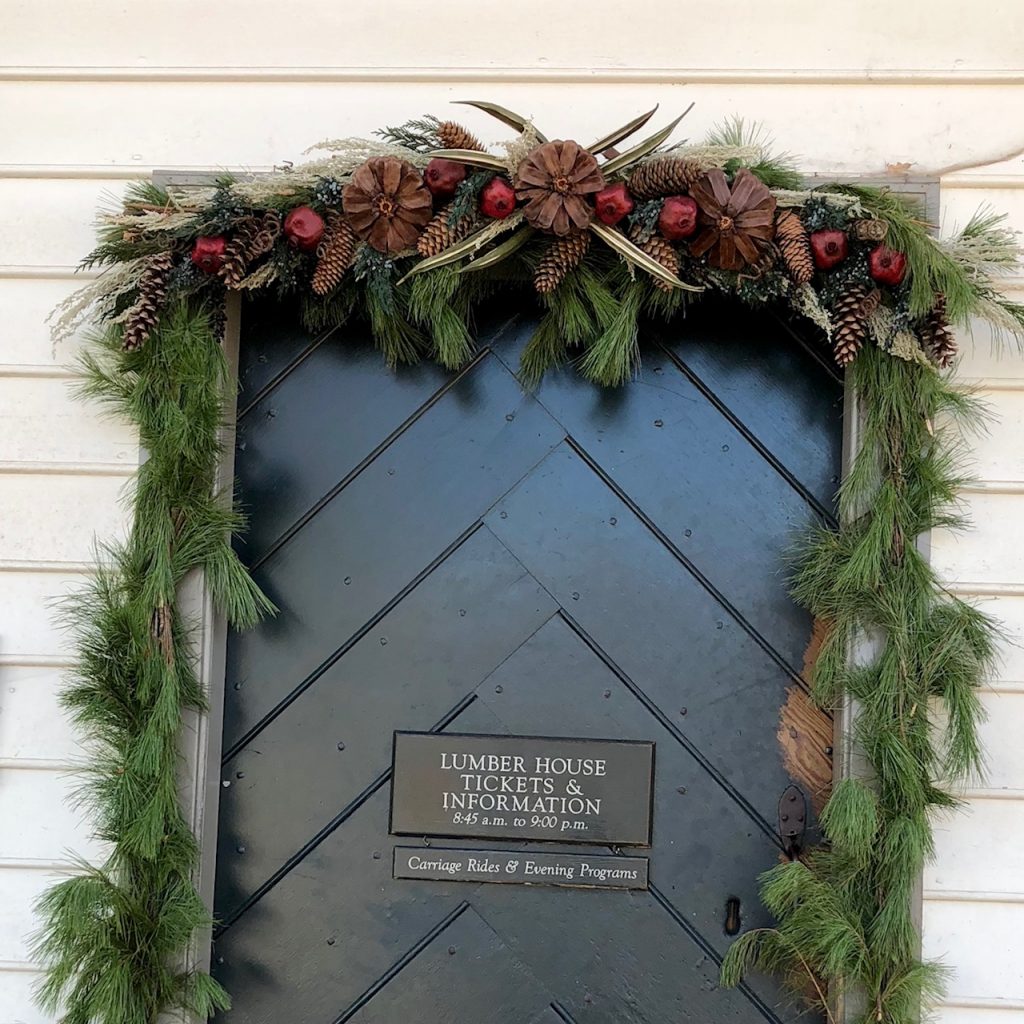 My favorite natural decoration is below.  One day I'm going to make this….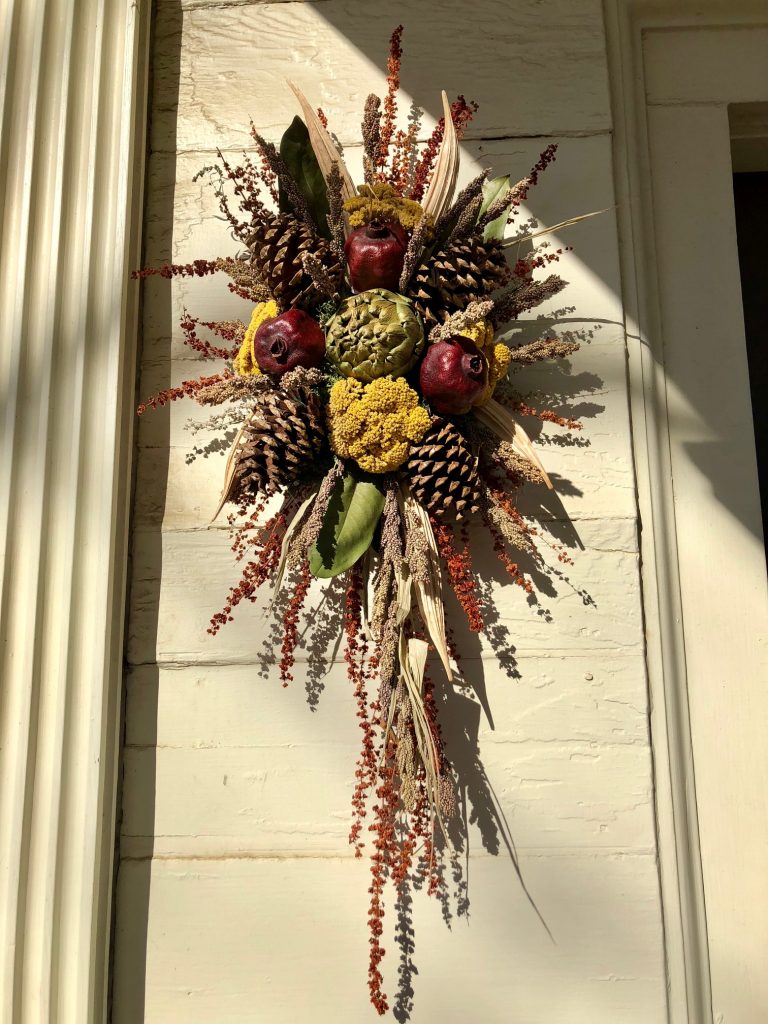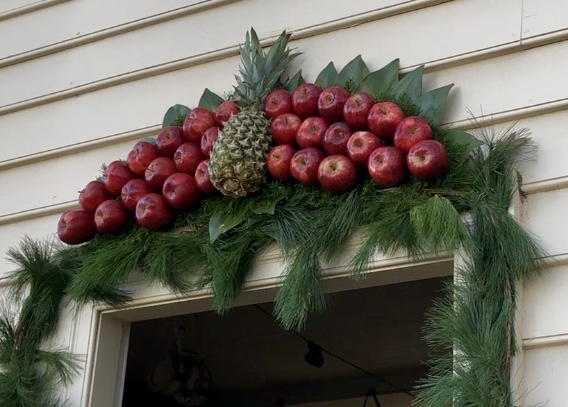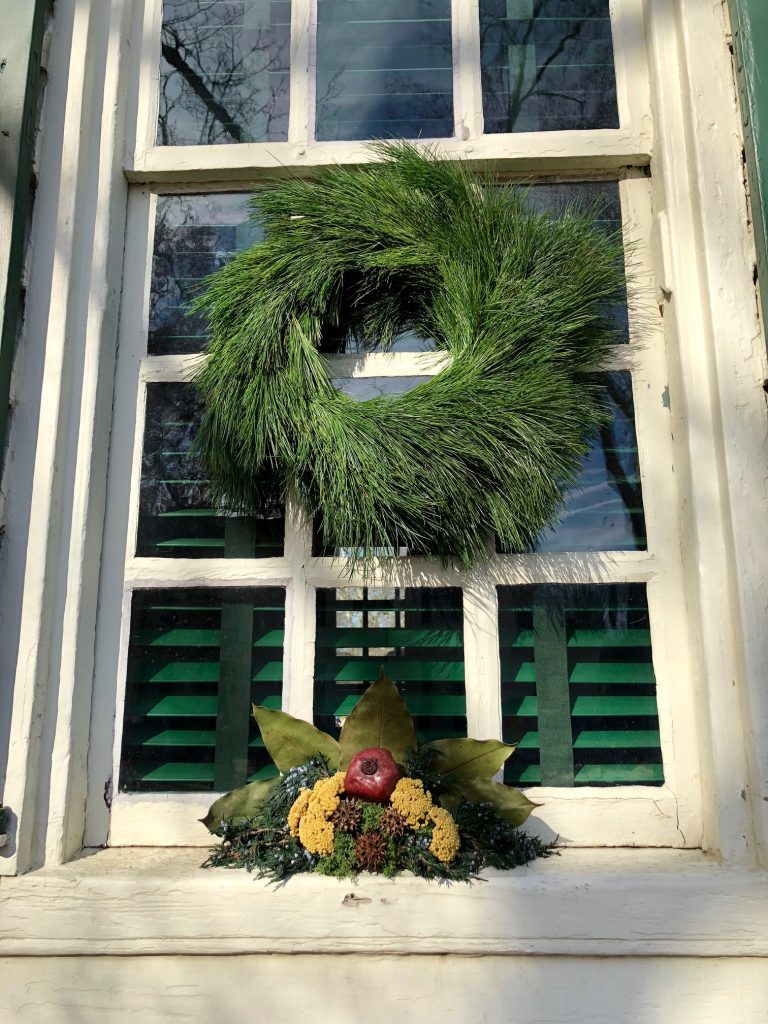 Back to the store fronts: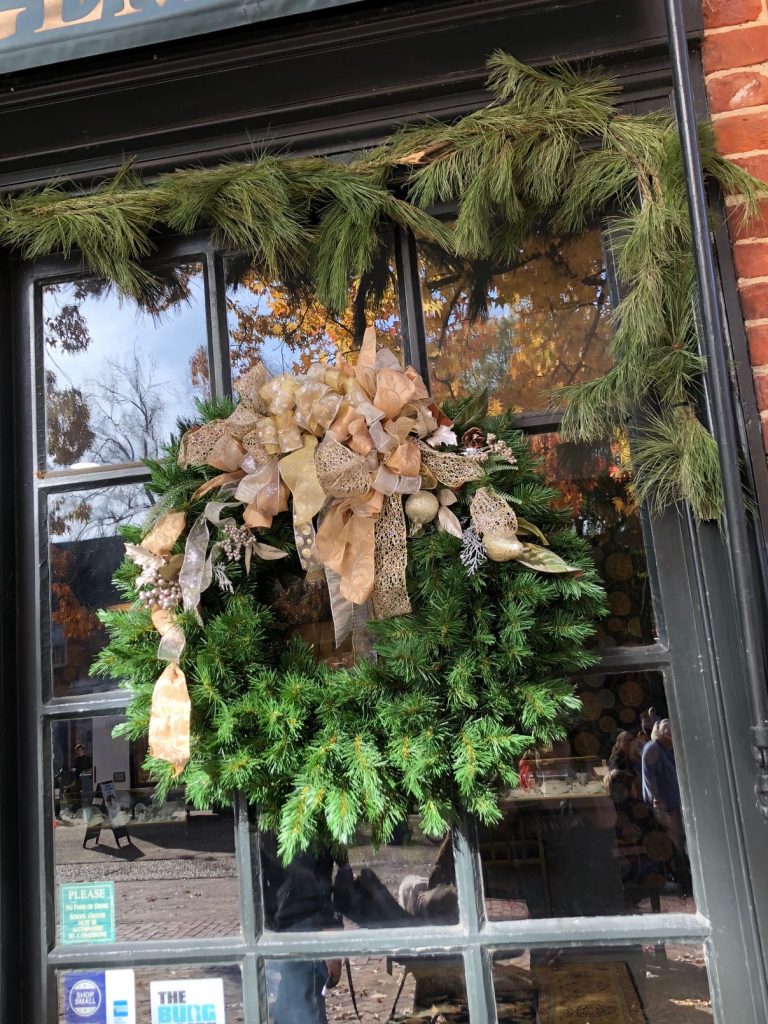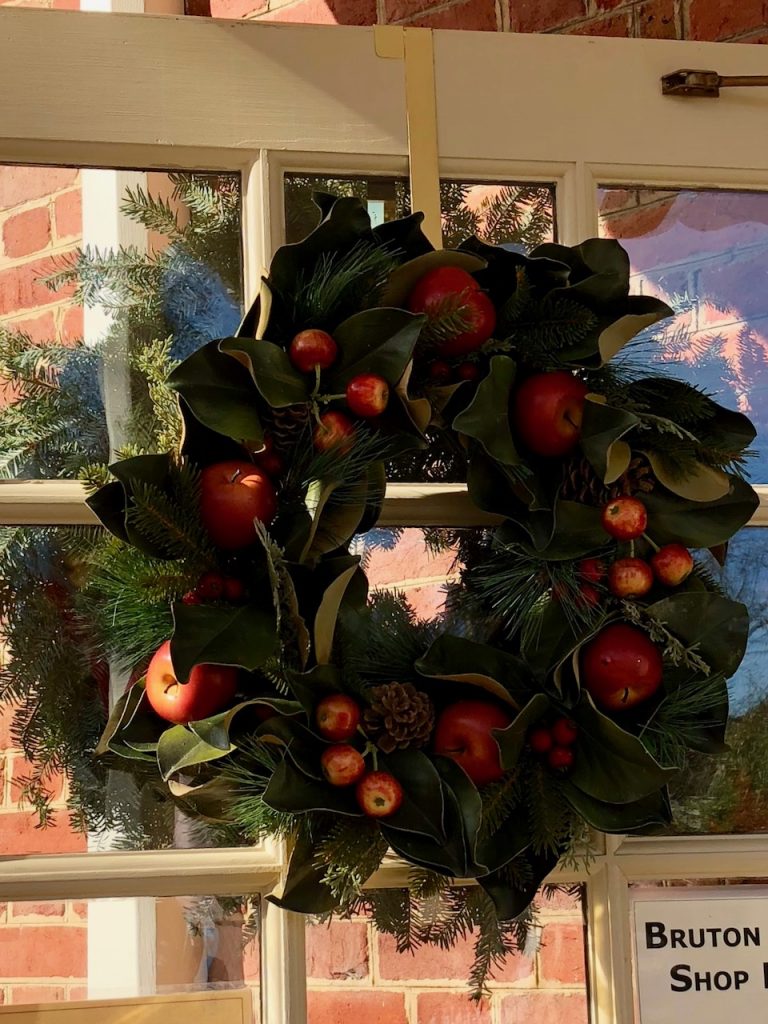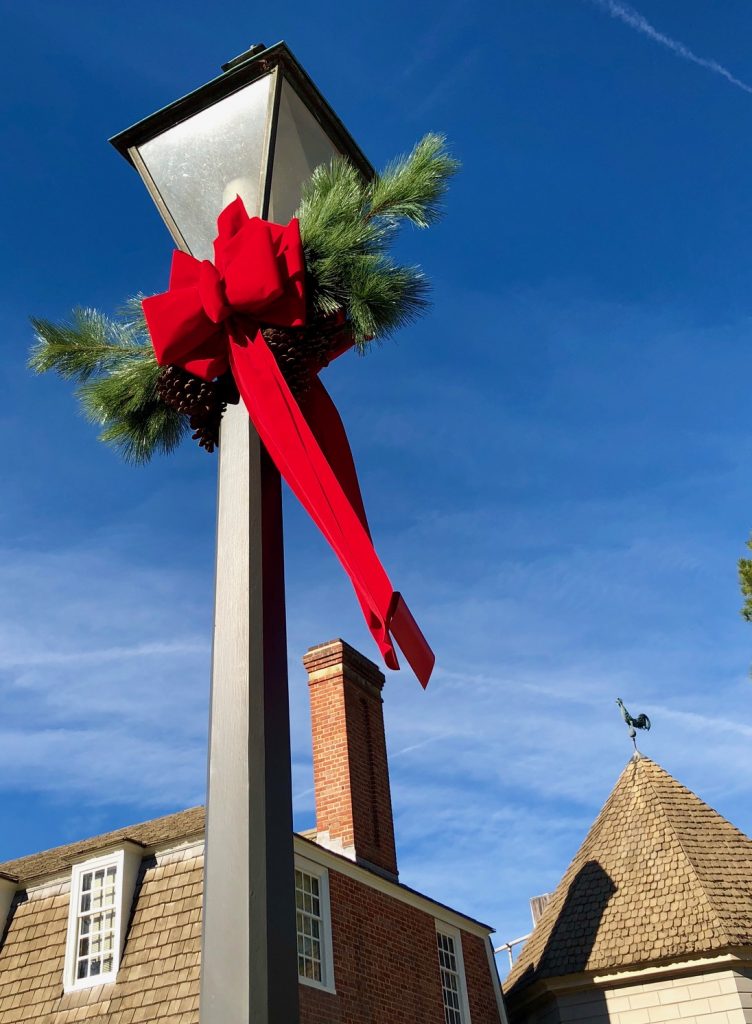 This is in the British section of Busch Gardens at Christmas Town!  If you are interested in going to Busch Gardens Christmas town and want to see and learn more about what it is like, and see a lot more of the decorations and lights, check out my awesome video! (click here)