In the interest of saving vacation time for upcoming trip to France/Switzerland, we decided to take advantage of the Presidents Day Weekend Holiday to hop on down to Costa Rica!  We were also saving money for the bigger upcoming trip, so we tried to make things fairly budget friendly.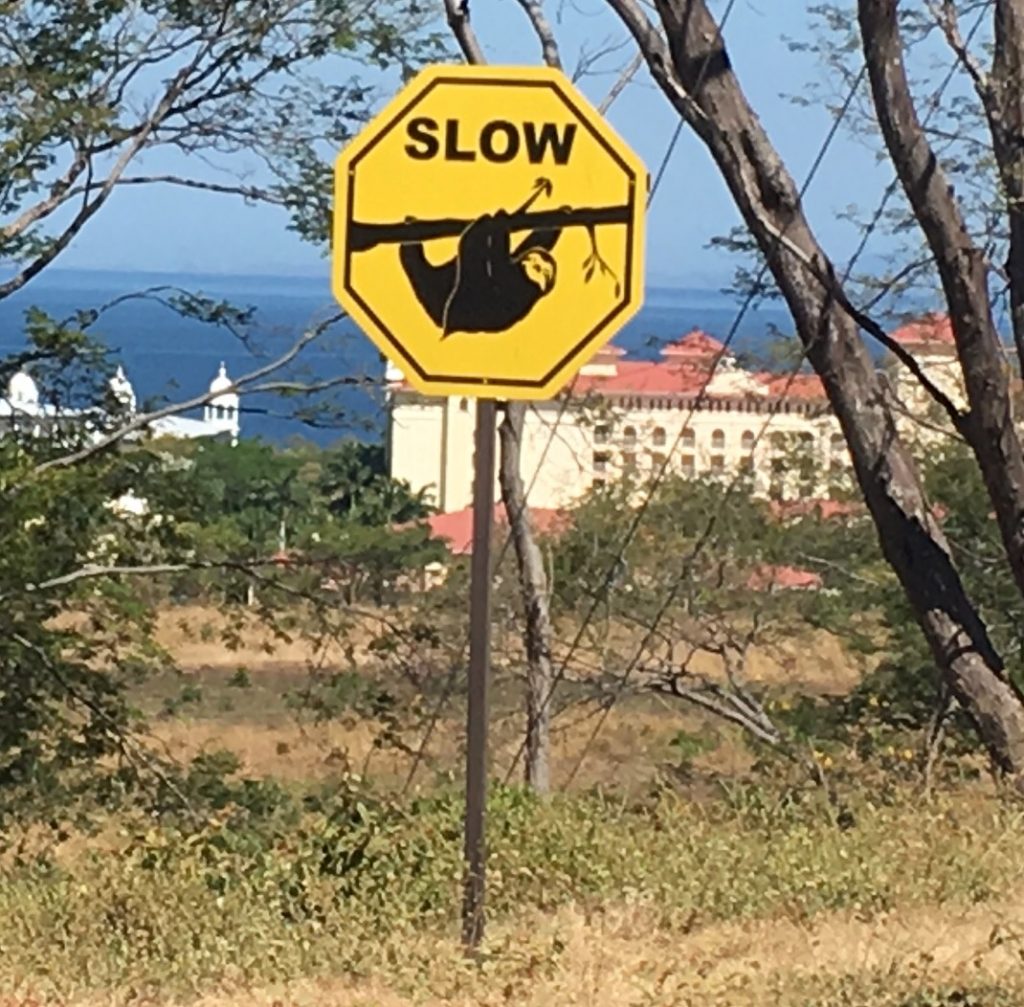 One of the many things that we wanted to check out in Costa Rica was the mountain biking possibilities (well, my husband did…I had a broken arm from a snowboarding injury, so I couldn't partake).  We also wanted to check out Dominical and other regions Costa Rica, but Dominical is a ~3.5 hour drive from San Jose airport, and we didn't want to spend too much of our short trip on the road, SO we chose to fly into Liberia to check out the Las Catalinas trails near Pura Vida Ride.
We arrived at the Liberia airport around 8PM Friday and rented a car.  One thing we learned is to NEXT TIME rent a 4WD vehicle.  The roads are pretty bumpy as you can see from some of my videos!
(PRO TIPS: Rent 4WD, and ALSO be prepared for extra fees when renting.  The website may say rentals are as inexpensive as $20 a day, but when you get there about $60-$70 a day fees get tacked on)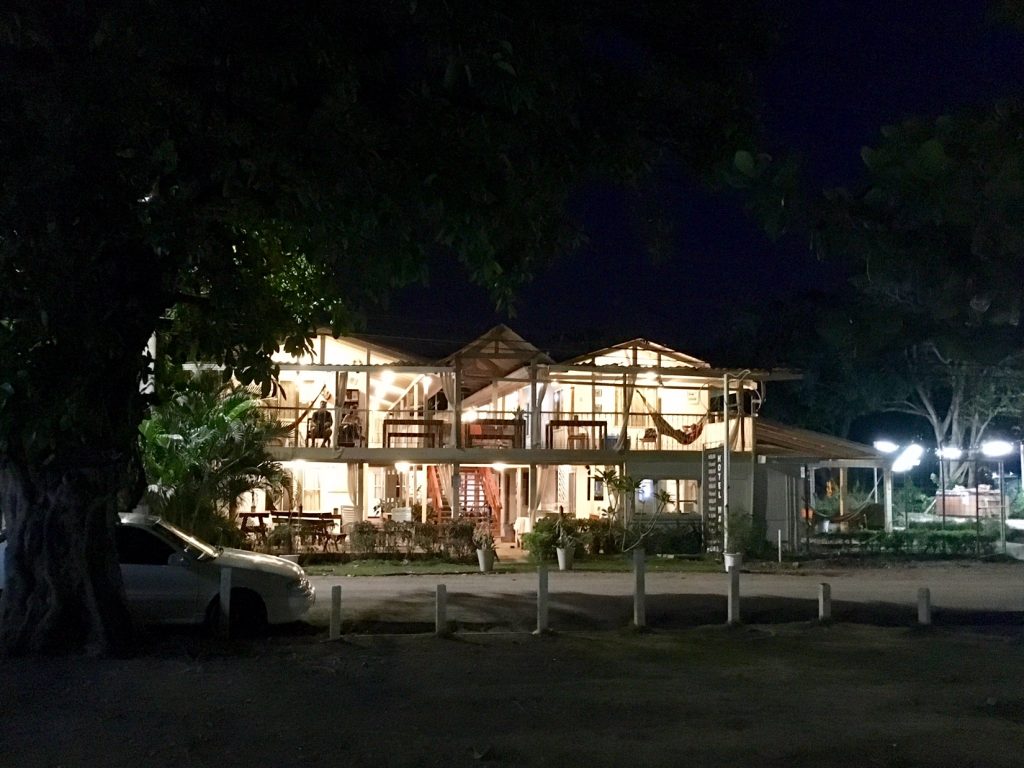 In a short ~22 minutes, we were at the M&M beach house in Playa del Coco; ~$50 a night, with a great breakfast included.  The place was adorable, but no AC, or hot water.  This didn't bug me, as it cooled off at night and there were fans in the room, and there is no need a hot shower because the high was ~90°F, so cool was just fine!
The breakfast included all-you-can eat eggs, beans and rice, and plantains, as well as delicious fresh fruit, bread and coffee, and all the eating areas were outdoors.  It was really lovely to look at the beach and brand new skate park while we ate!  My husband's only complaint were the roosters that started crowing quite early in the AM.  They didn't really bother me, as I use earbuds, but anyways, I would recommend a room on the North-Eastern side from the building, further away from the Roosters!
On Saturday, we went to Las Catalinas so that Dave could rent a bike from Pura Vida Ride (great place!), while I laid out in the sun and ate gelato and walked around the GORGEOUS neighborhood there.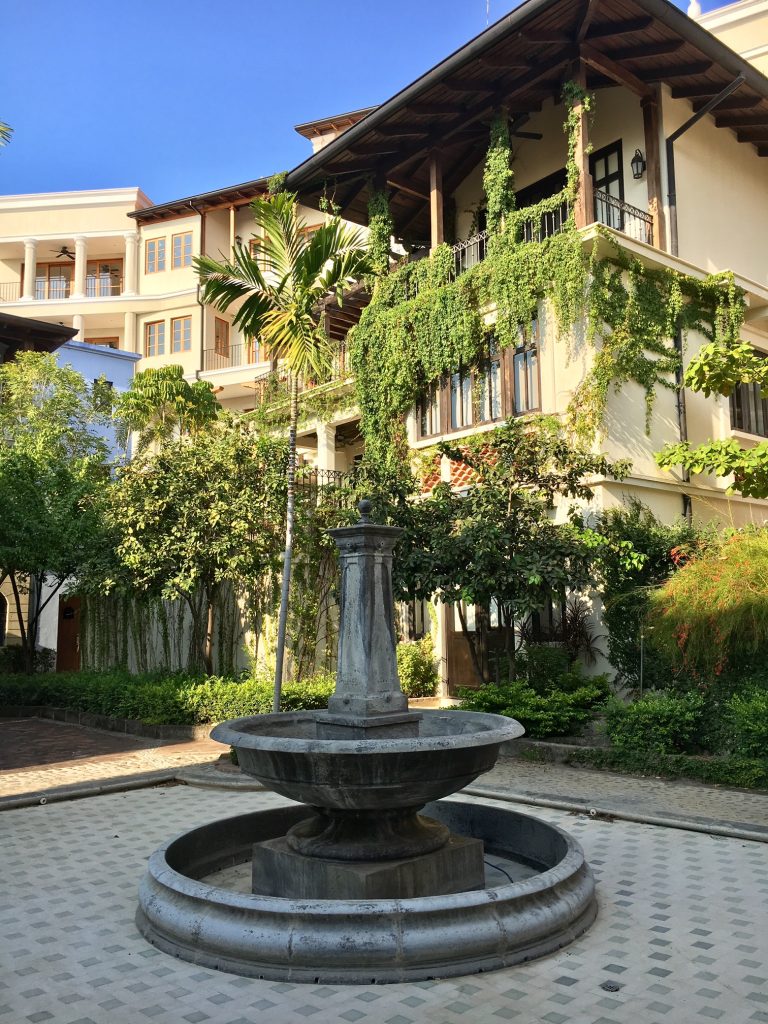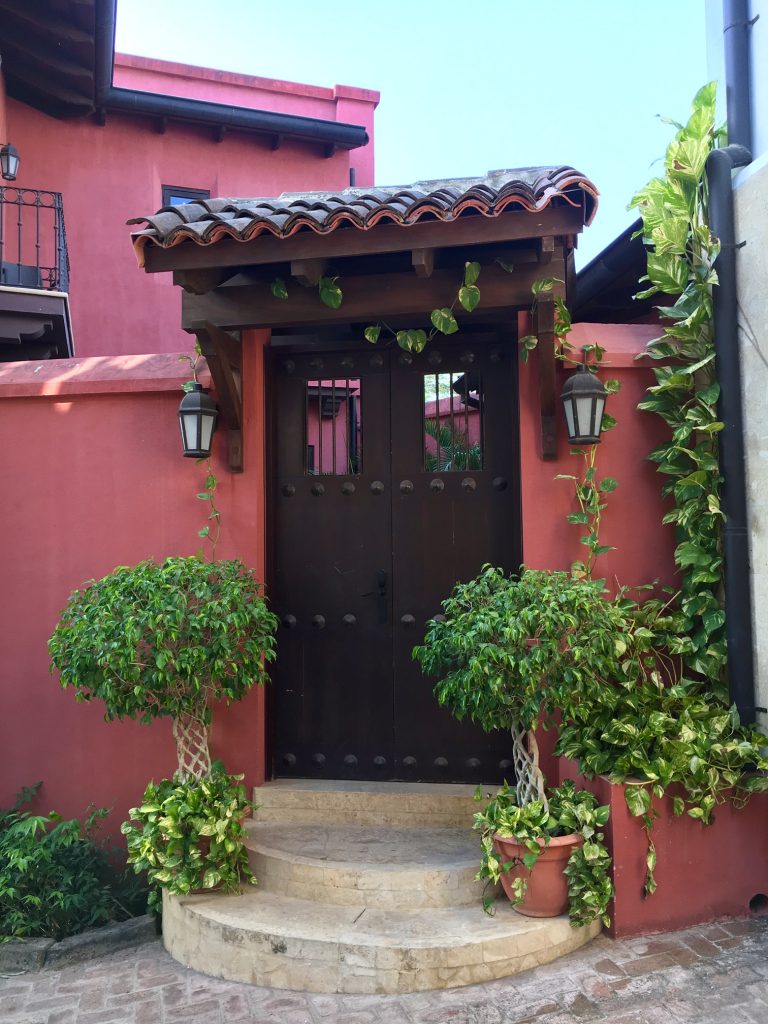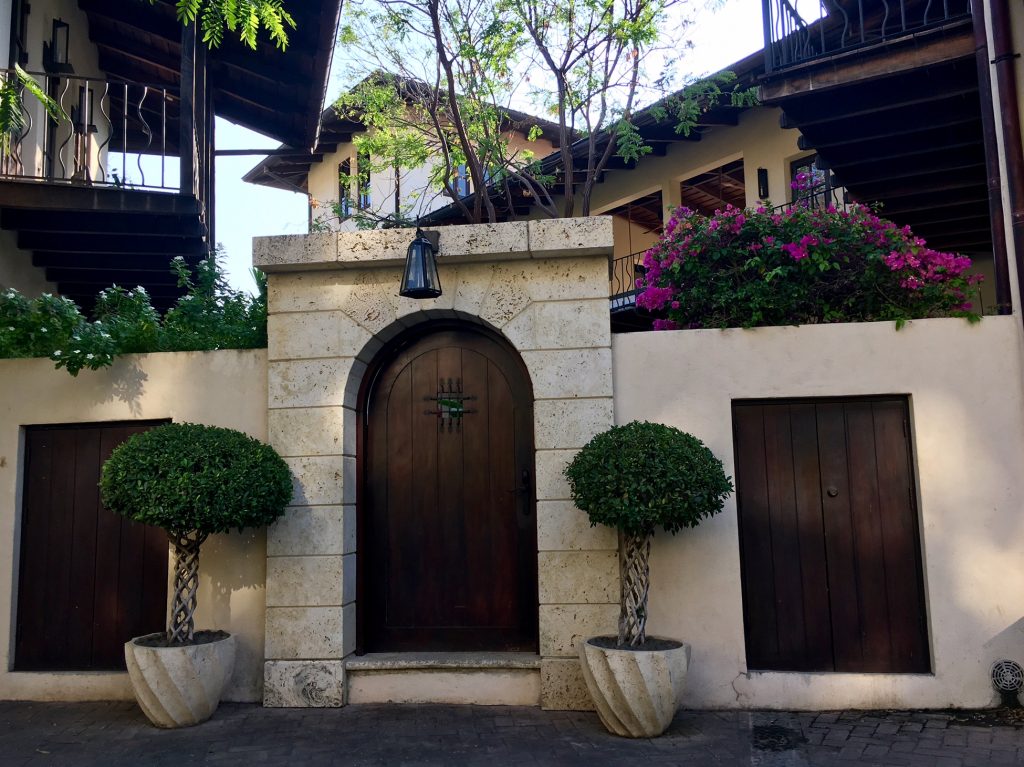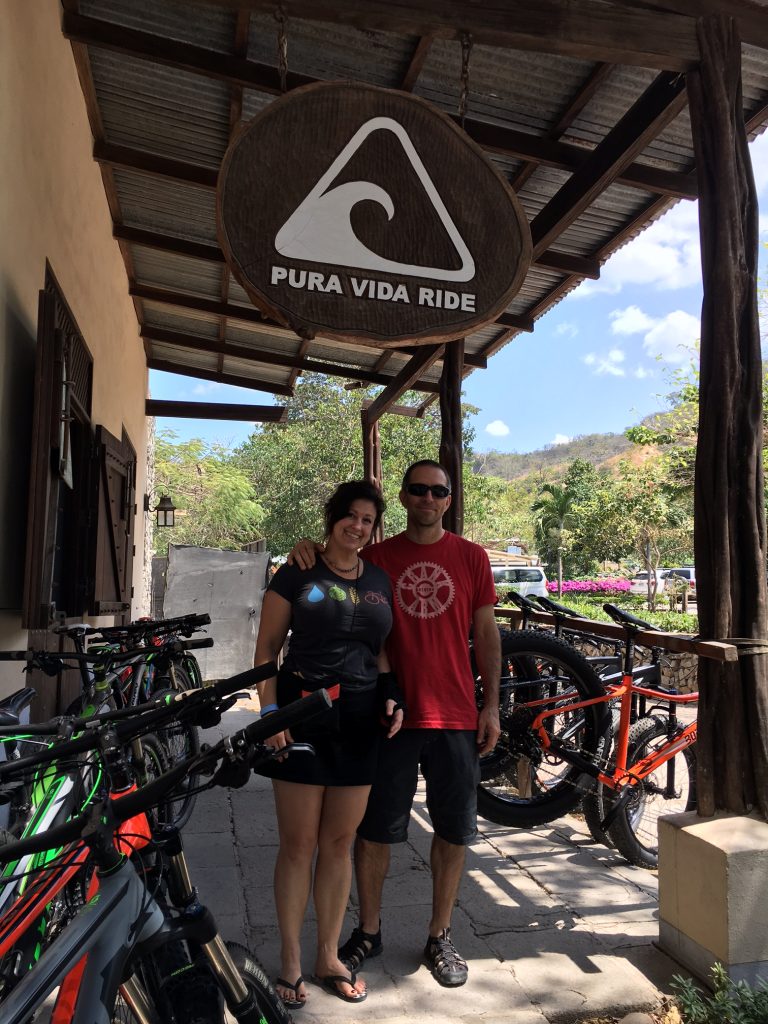 Dave said that the trails there are nice, with some good climbing and beautiful views, although not very technical.  He thought that they were comparable to our Tsali trails back home in North Carolina.
Also-I HIGHLY recommend the restaurant there!  "Limonada" was absolutely delicious and the service EXCELLENT!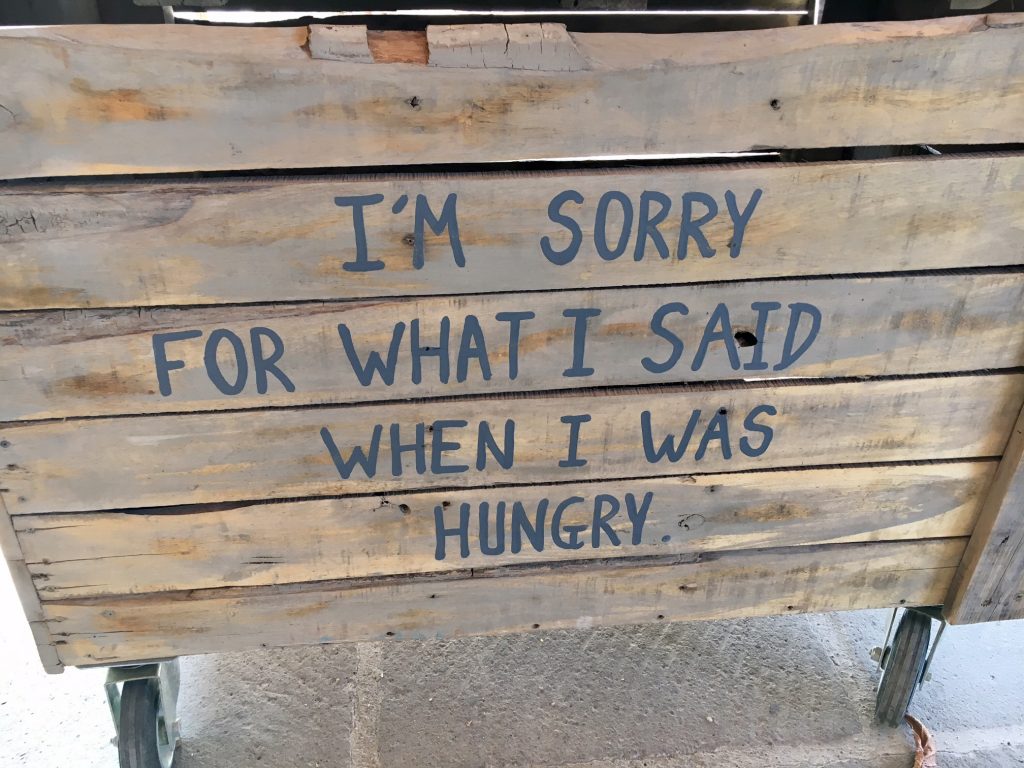 Afterwards, we just went back to Playa del Coco to watch a gorgeous sunset and look for some howler monkeys.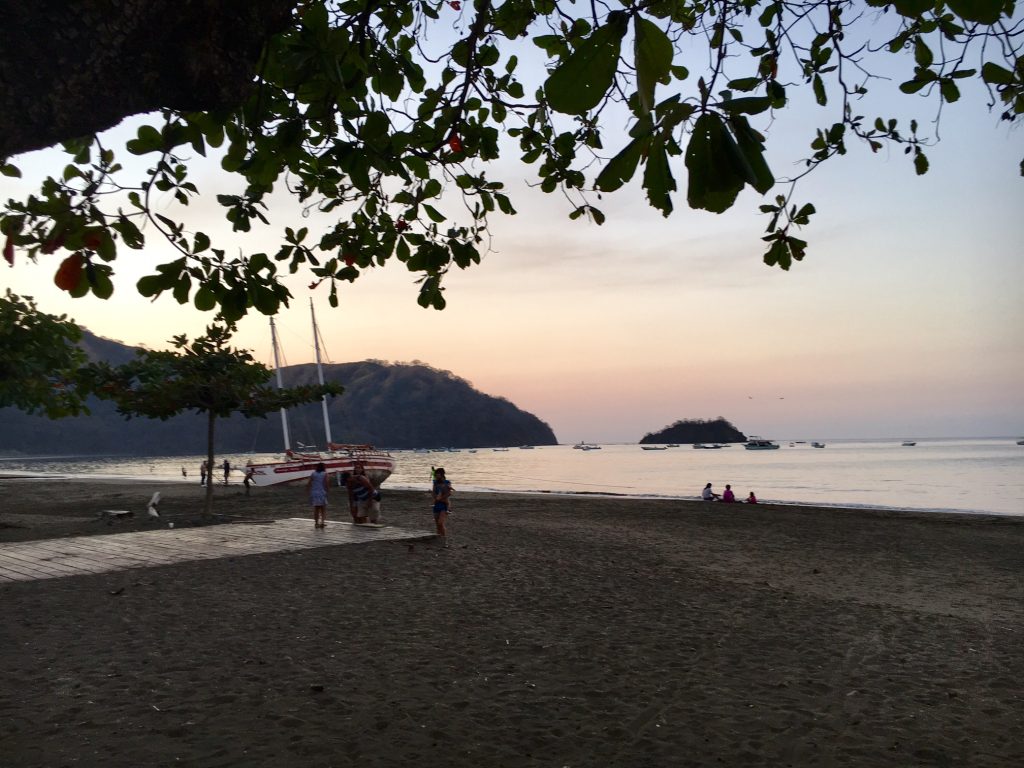 Playa del Coco is more of a local beach (versus the Las Catalinas "resort-like" beach), and was PACKED, but cool, and definitely gave one a real flavor for the Costa Rican Lifestyle!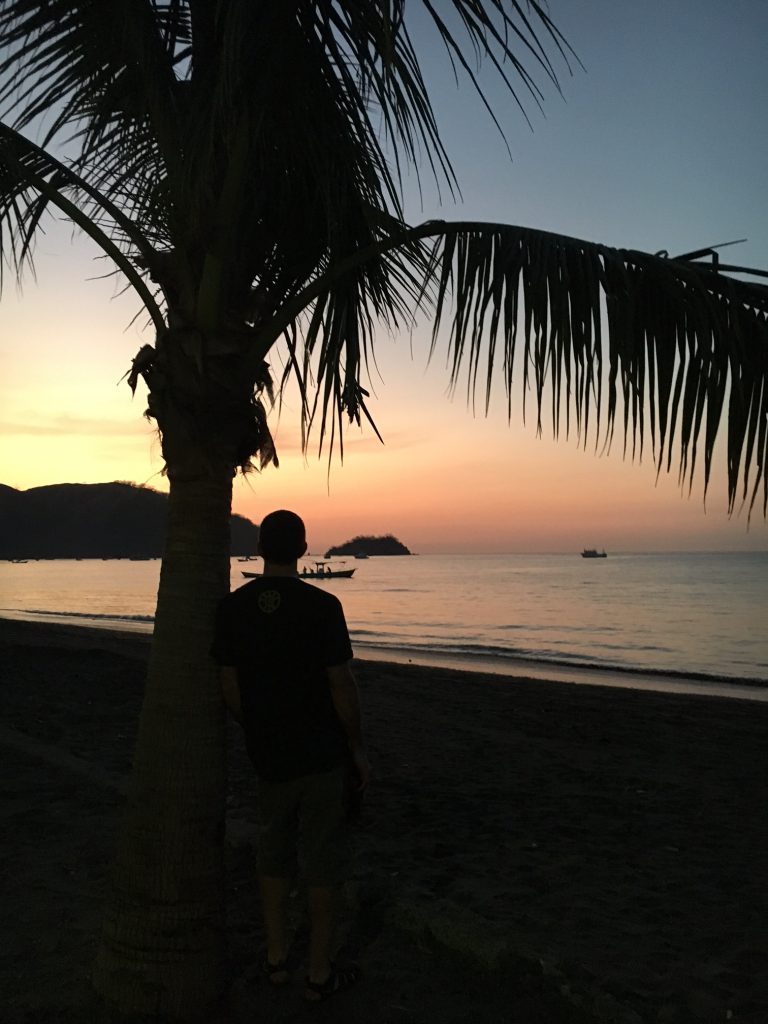 By this time, I realized that the terrain in this region wasn't what I had imagined of Costa Rica.  Disclaimer, we didn't see EVERY part of this region in the short time, but, from what I saw It wasn't a rain forest, or lush tropical area, but a fairly dryer area instead..Don't get me wrong, it was still a very warm climate with banana and cashew trees, and many trees in some areas, but  there were even cacti flourishing here and there (definitely not something that would thrive in the rain forest i'm thinking!). So I must say that if you are looking for a more lush/rainforest like vacation, I wouldn't expect it in the region that we went to, with the exception of around the rivers/waterfalls,etc.  Having said that, it was still a nice, WARM, fun beach/waterfall adventure!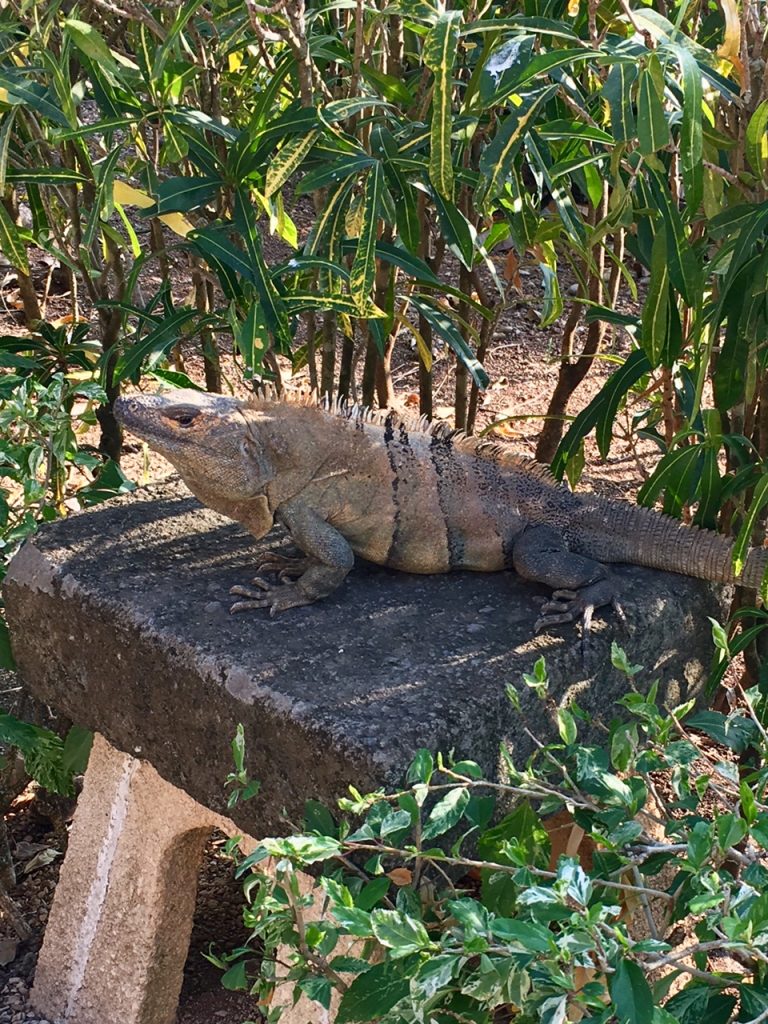 On Sunday we drove to Diamante Eco-Adventure Park, right by Riu Guanacaste, which was VERY, VERY nice.  They had an AMAAAAZING zip-line there that I was very tempted to do, but having just gotten my cast taken off and still in the early stages of physical therapy, I played it safe.  It looked like the biggest, longest, fastest zip-line I've ever seen though- it.was.WOW!!!  Instead, we checked out the amazing wildlife refuge, which was totally worth the $38 admission price!  The animals on the refuge *were* mostly animals found in Costa Rica, however not in the region of Costa Rica that we were in.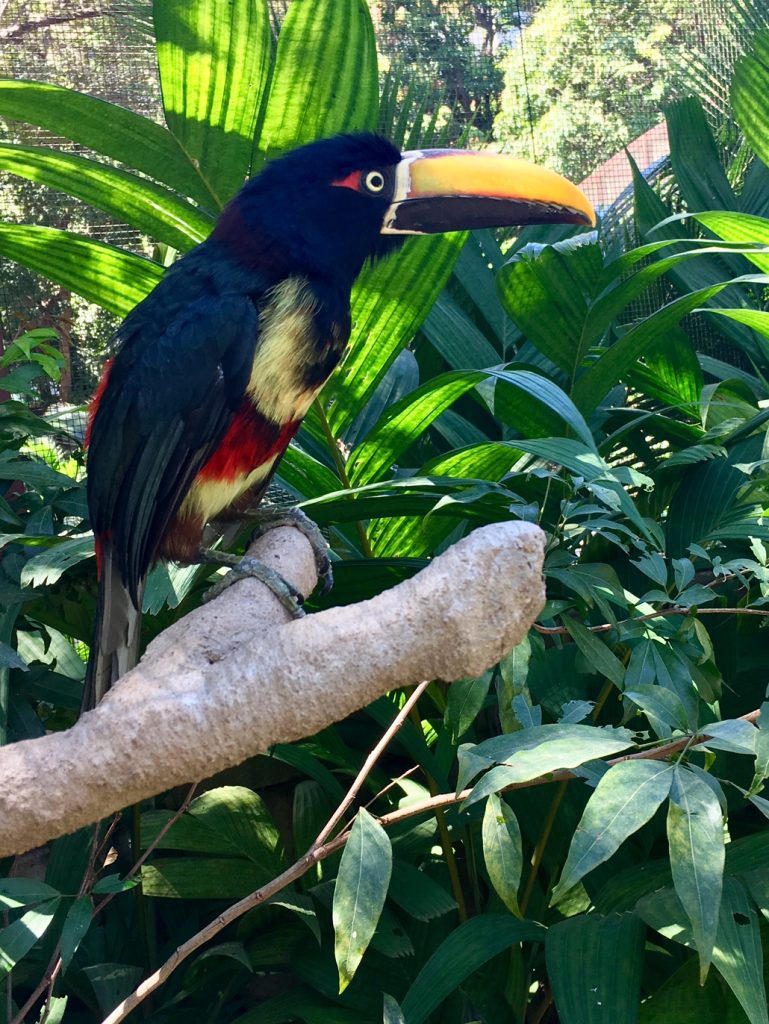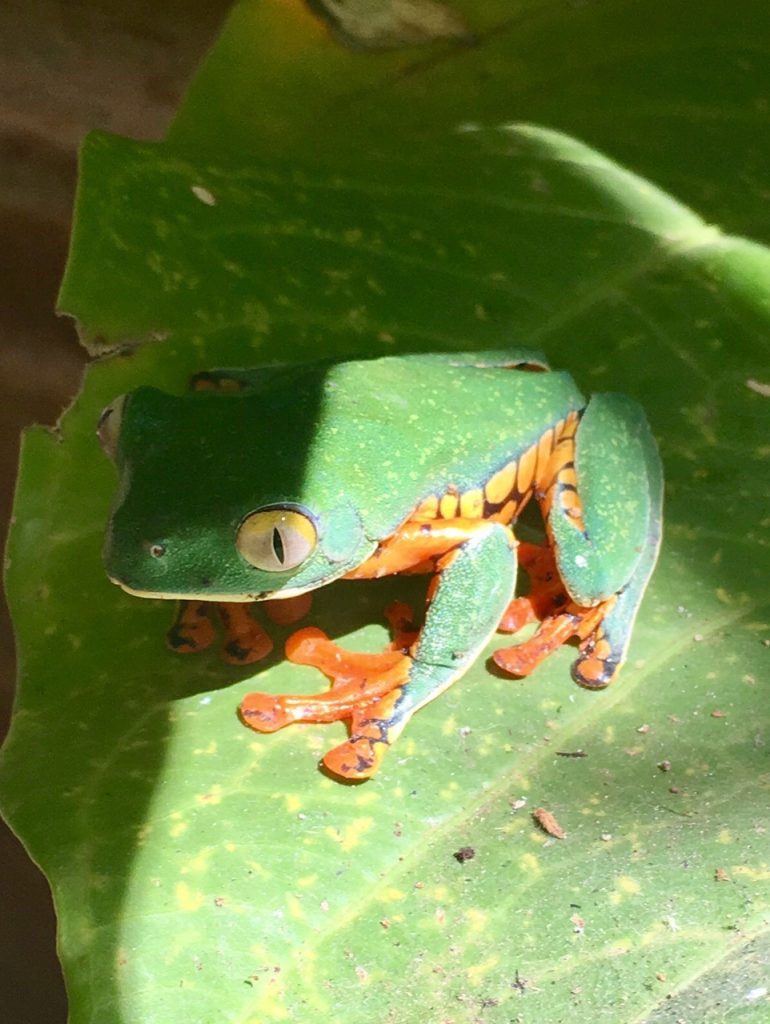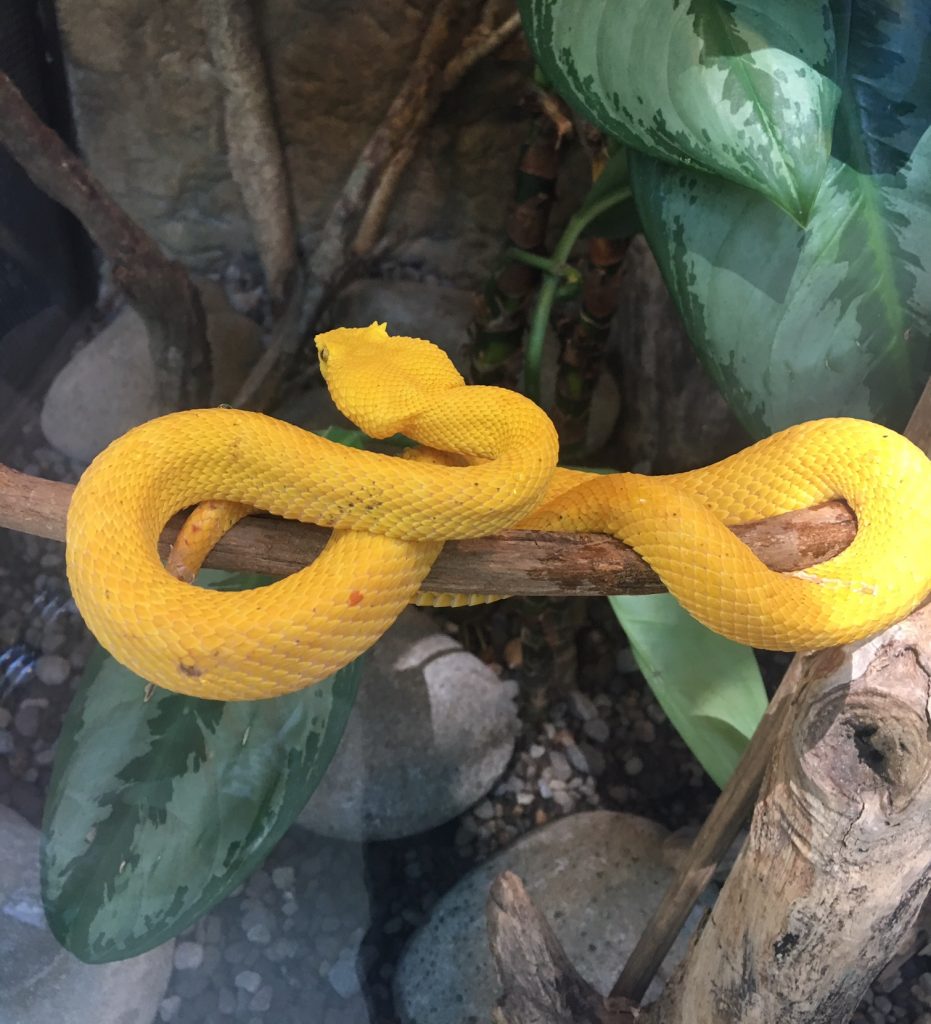 As a side note: If you want a break from the budget-friendly style trip, I was told that you can purchase a full day pass to Riu Guanacaste ,which is right next door to the Eco-Adventure park, for $70 to enjoy their 5 all-inclusive restaurants, pool, and resort beach.  The day pass must be purchased in advance.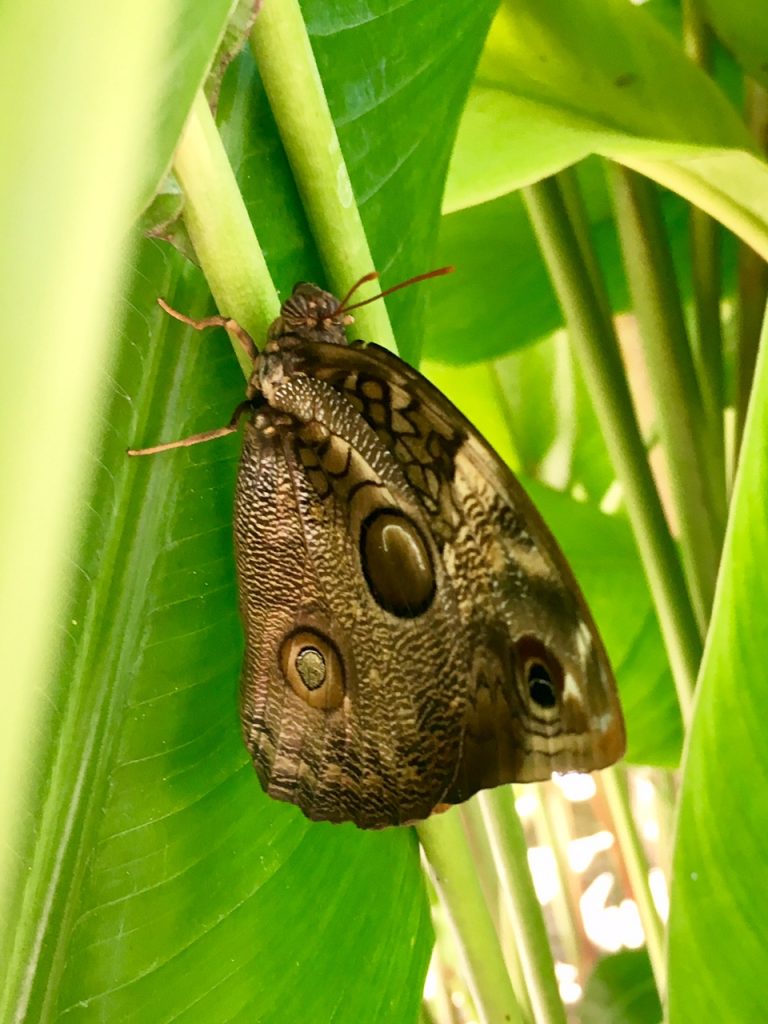 Sunday afternoon, we drove to the remote, isolated Playa Penca which was absolutely lovely, with white sand and much less people on the beach.  On the way, we missed the turn though, and ended up in a really nice neighborhood near Playa Hermosa that had tons of monkeys up in the trees!!!
Note: if you see people standing around looking up, maybe taking pictures, STOP!!!; that means MONKEYS!!!  The howler monkeys seem to stay up high in the trees, though, and don't come down to interact and hug you 🙁
On Monday, we had to be at the airport at noon, so we spent the morning at Catarata Llanos del Cortes, a super waterfall, which is about 30 minutes or so from the Liberia airport.  It was very pretty, a great swimming hole, and there was a great steep rocky hike to get to the top of the waterfall, where we saw MORE MONKEYS!!! 🙂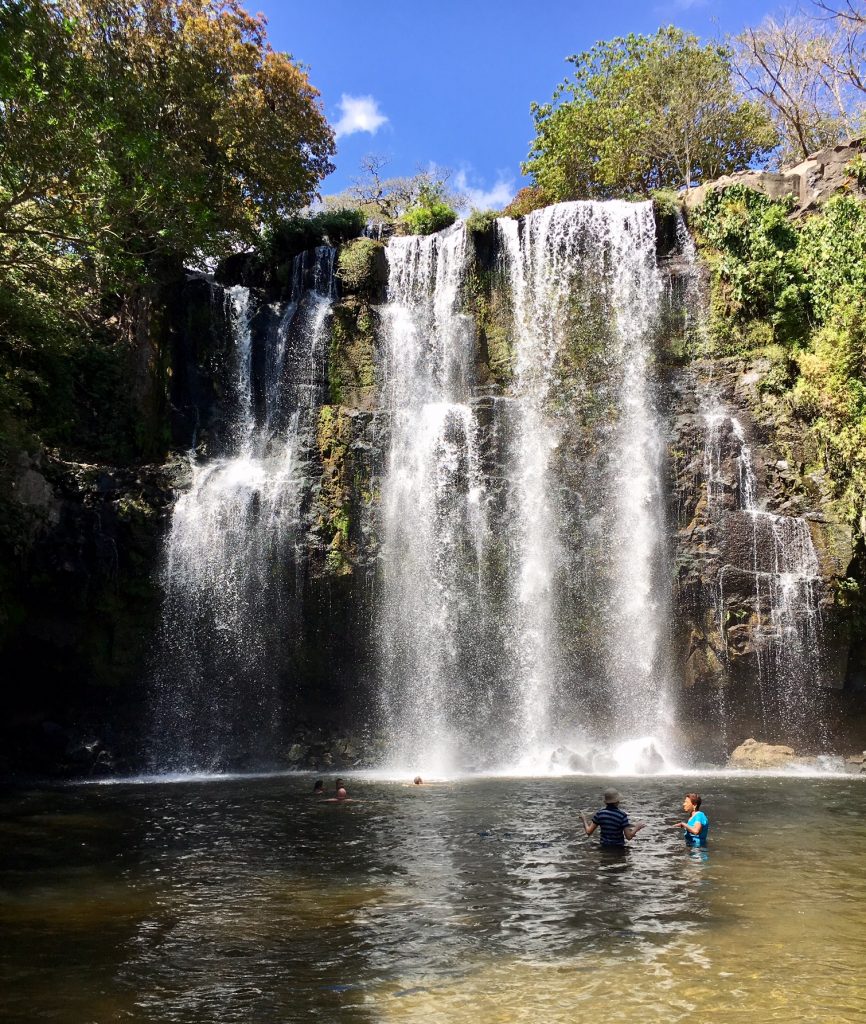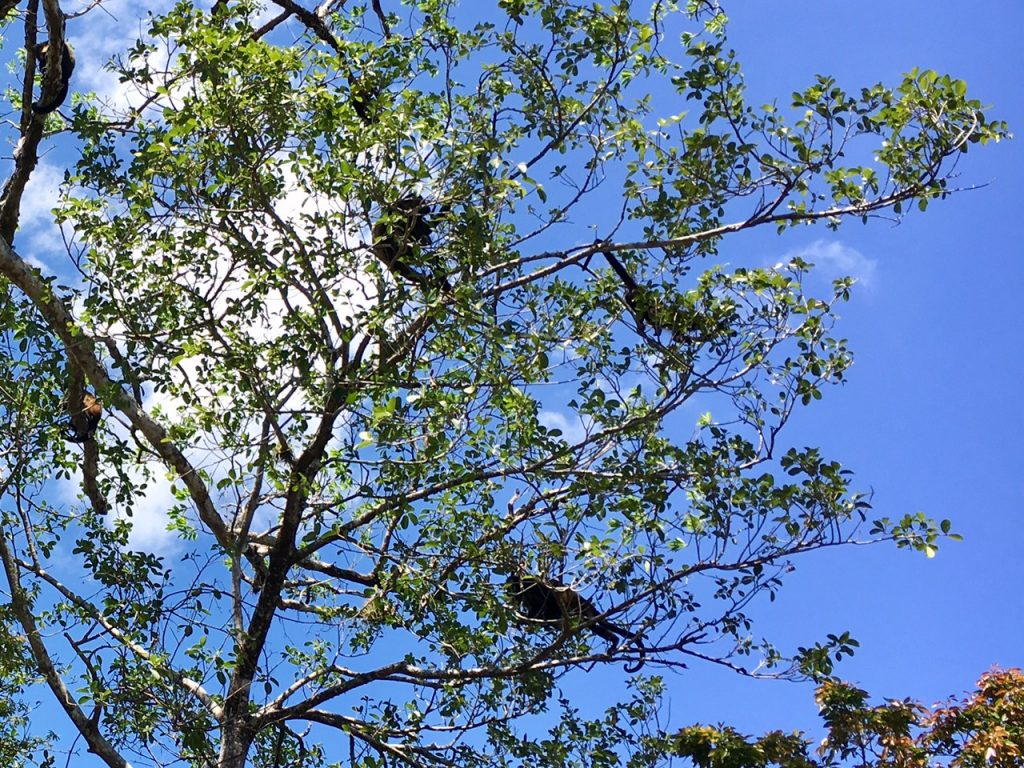 For a quick weekend trip, we got to see a lot!  Now I can't wait to go back and see the Rainforests and southern part of the country!!! This trip is already in the works!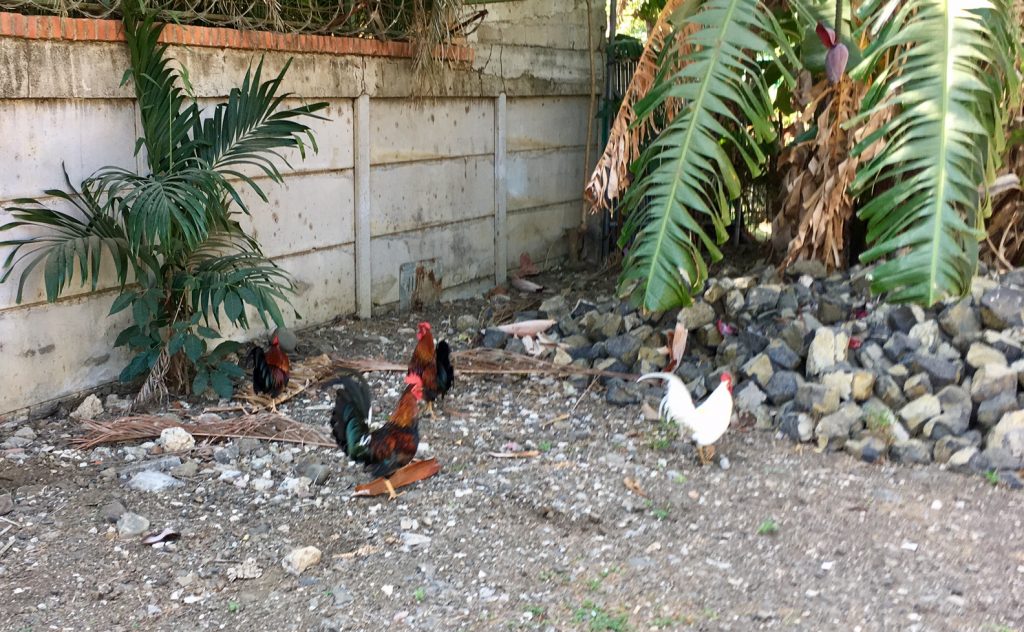 (Had to add the pic of Dave's favorite animals-teehee!)