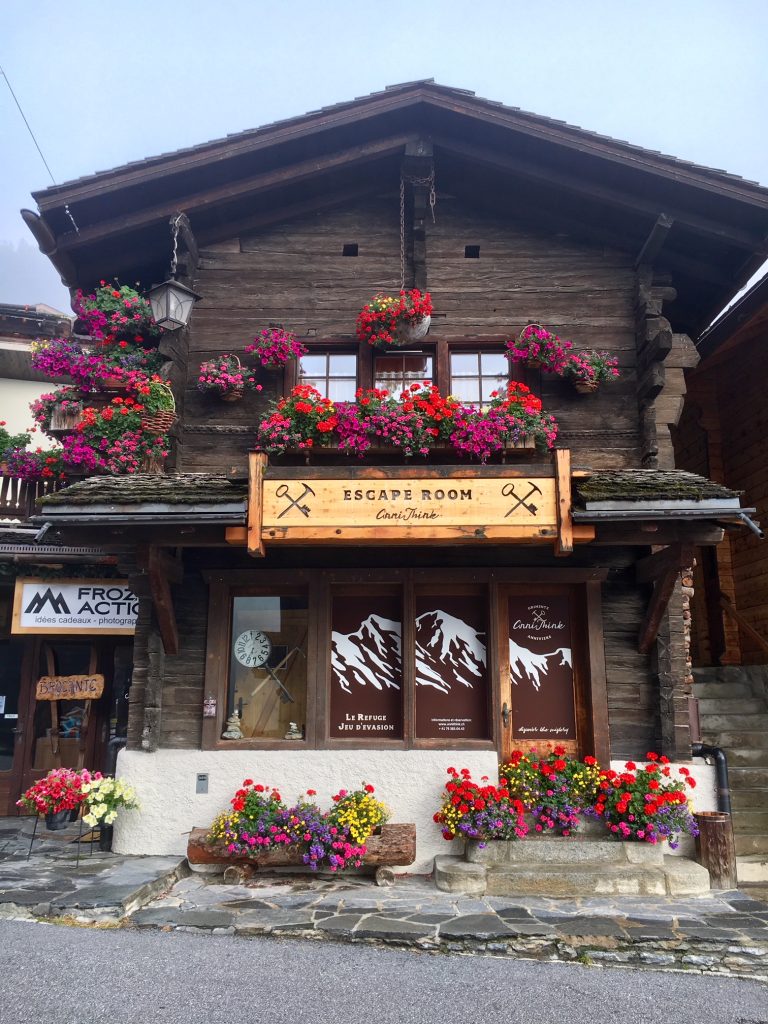 On August 6, 2017, we began a 6 day mountain bike trip with Alps Mountain Bike starting in the amazing, adorable, adventure wonderland,  Chamonix, France and ending in Zermatt Switzerland.  The trip was tough and included lots of steep climbing and hike-a-bikes and super technical descents.  The weather not always kind or  forgiving, but the scenery and little towns that we would have never visited otherwise were awesome!
…and here's what happened on Day 3.
There will be no bike pix from me (see link for Dave's footage once he's uploaded it, below)…I woke up that morning, feeling HORRIBLY due to my sinus/ear infection and I looked at the radar, which showed a HUGE green and red blob COVERING practically the entire country AND a forecast high of ~37 F on the higher elevations.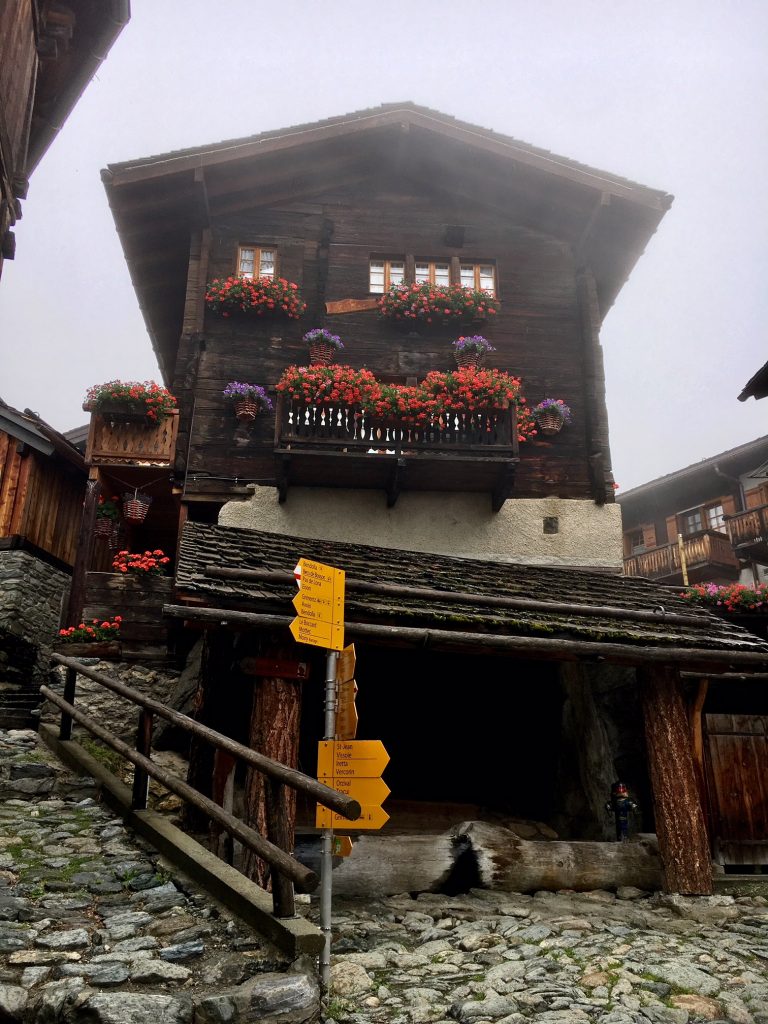 So, I felt like pashka and it was absolutely inevitable that a VERY heavy cold rain would be falling on the group the entire day, so I had to bail.
Anyhow, I figured this would be just as good for the group as it would for my healing.  The ride that day consisted of climbing up, to the "Col de Torrent", the highest pass of the trip (elevation 9,567 feet), then about the same distance descent to get to Grimentz.  The total ascent for the day was ~5250 feet, and  I did not want to have the group wait for me during that climb in the horrible freezing rain, and I needed to rest and get better!
Fortunately there was a doctor in the group who gave me some GOOD antibiotics, that actually WORKED, so I took those and SLEPT in Evolene until housekeeping kicked me out of the room at about 11:30AM.
I went downstairs to the cafe where Martial had been busy working all morning (our other guide, Thierry, was leading the group).  It wasn't long before Martial got a call…"MERDE!" he said.  Apparently the group was getting HAILED on and the weather was so miserable that the group would not stop for lunch or any breaks, but would just plow through as fast as they could down to the next town, Grimentz.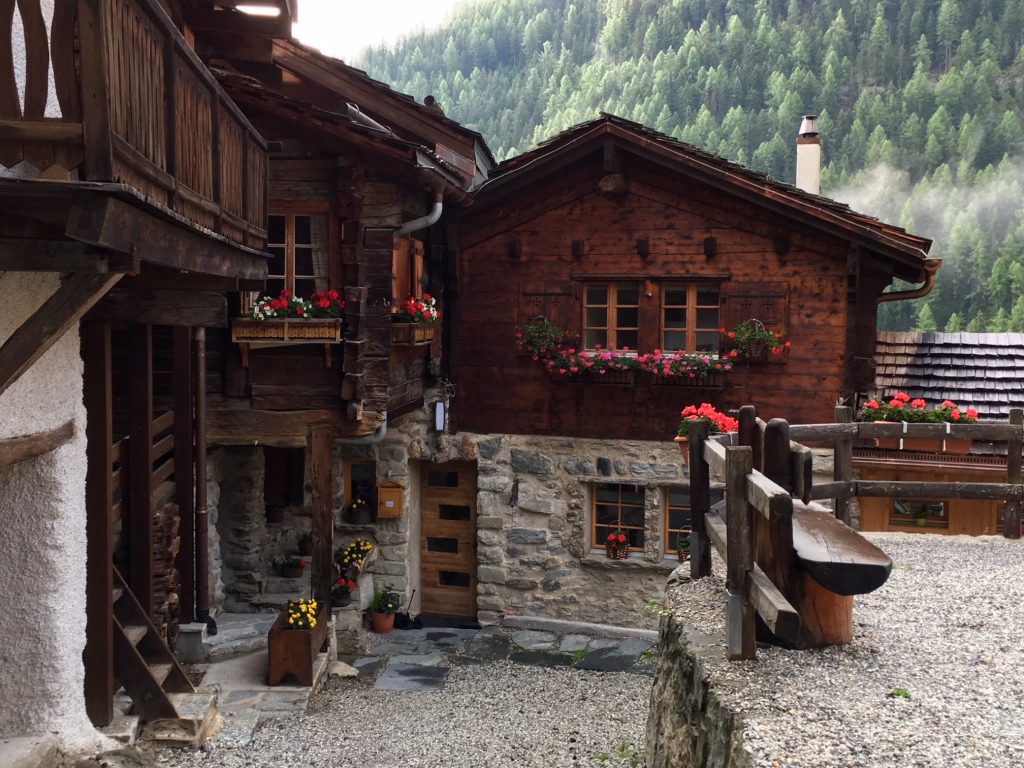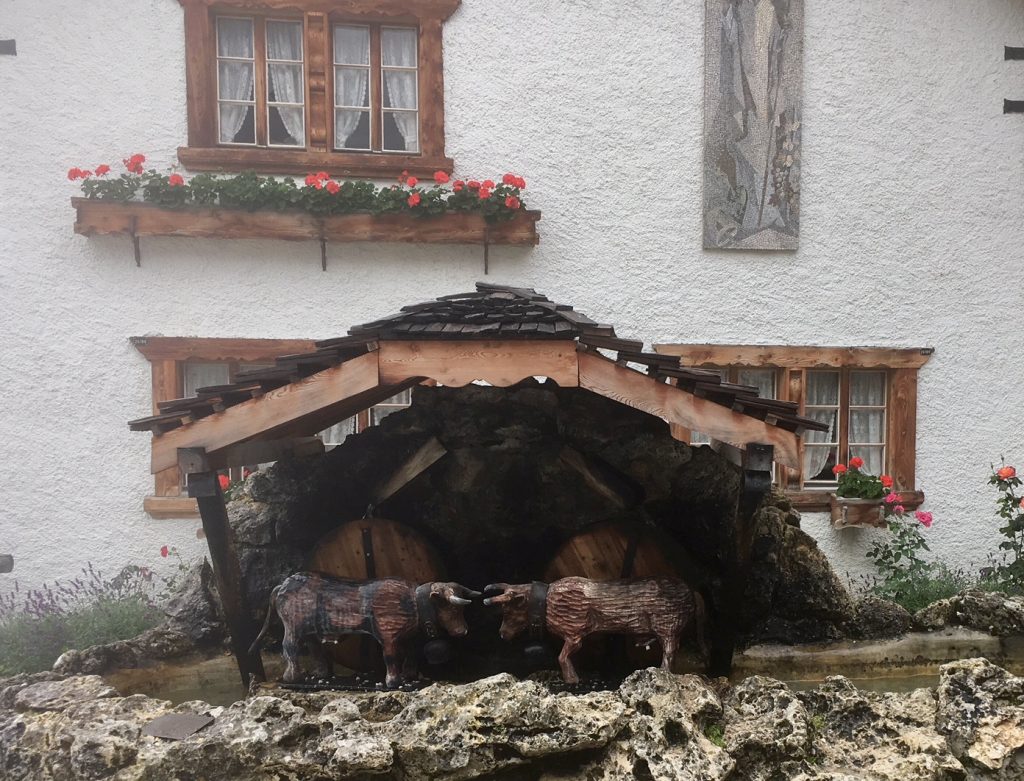 We needed to be there and have their rooms and luggage all settled and ready for them when they came in, so we rushed by van over to Grimentz.  Ugh, I wish I had taken more pix of the INSIDE of SUPER COOL little B&B we stayed at! It was like a cave on the inside!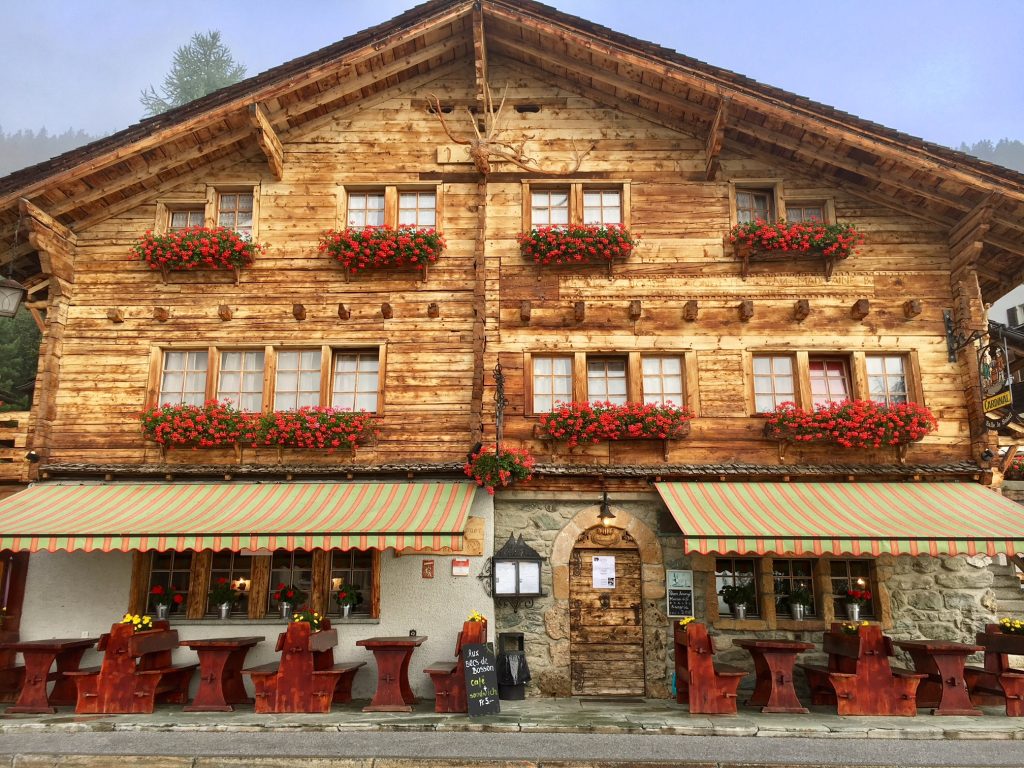 The group came back FROZEN! SHIVERING! BLUE!
I made a damn good choice.
Zero regrets.
You can see Dave shivering in his Youtube video.  I will attach the link as soon as he gets it up.  He did say that he learned a little trick for riding in cold weather: put one hand in your pants to keep it warm and ride one-handed, then switch (obviously not on the super technical gnar), but lol!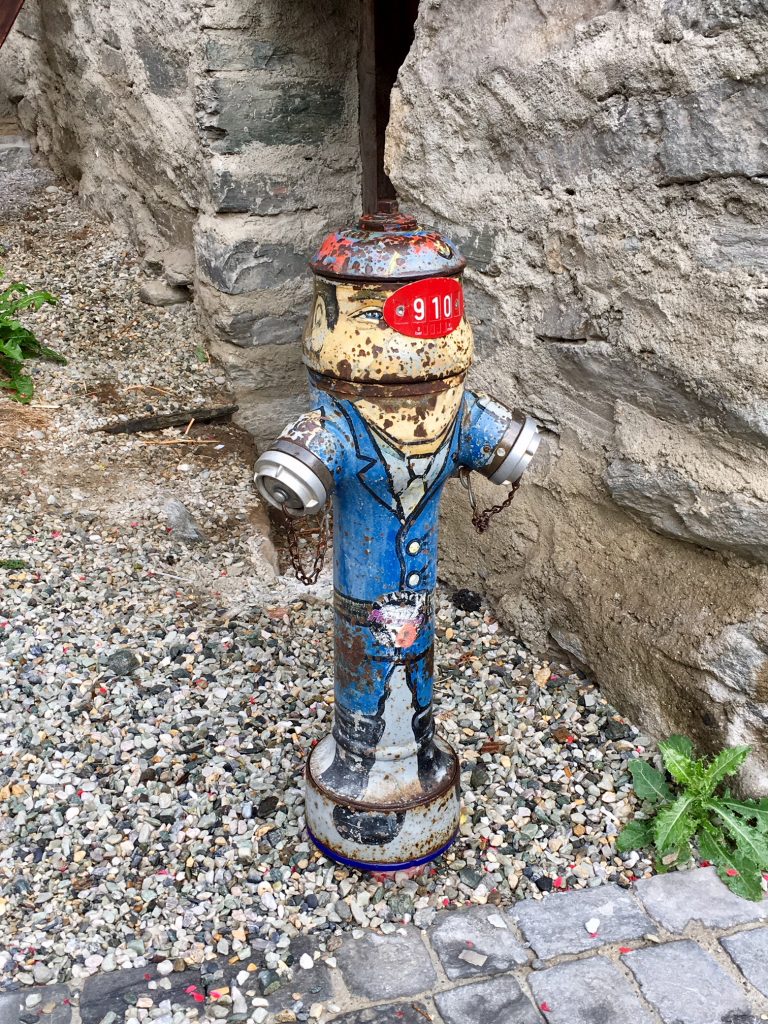 After an amazing fish dinner, we all crashed and i woke up early to tour Grimentz in better weather so that i could take pix!