Here are some of my tips for Visiting Universal Studios Orlando and Islands of Adventure!
For more tips or just fun stuff about this magical place, check out my other blog posts, and YouTube videos on the Wizarding World of Harry Potter and Hard Rock Hotel, and other fun stuff at the parks!
RANDOM TIP #1: BRING SHORT PEOPLE WITH YOU.  THEY'RE FUN! 🙂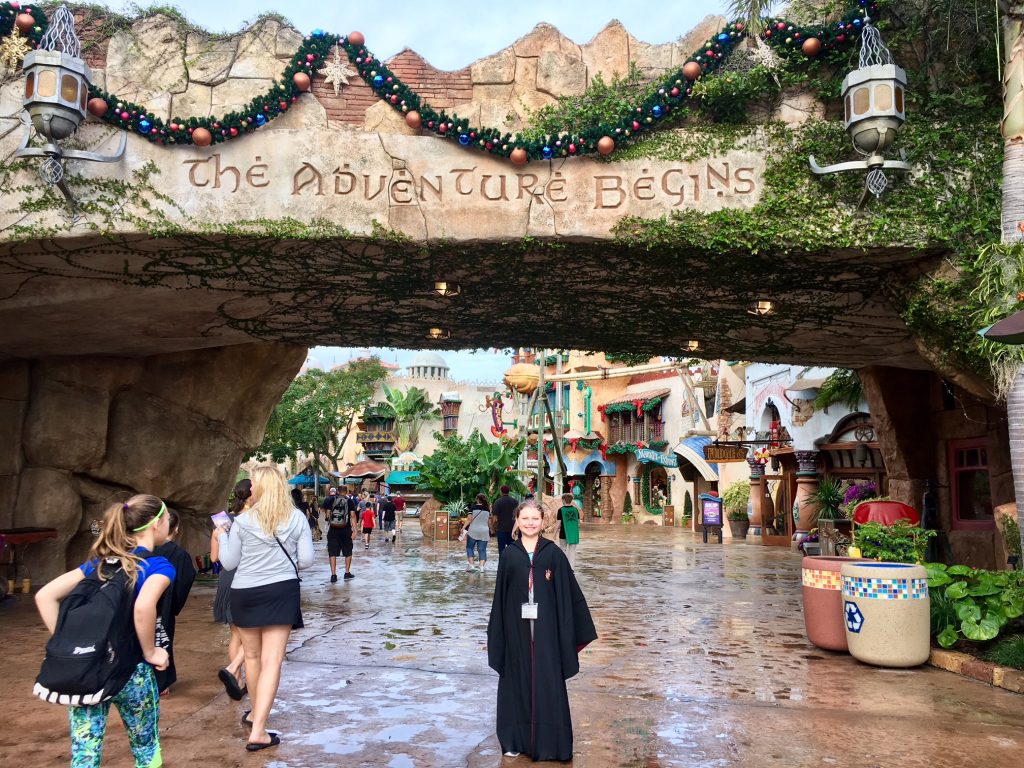 …if you don't have any of your own, borrow some! Be the bestest Aunt or Uncle alive!!!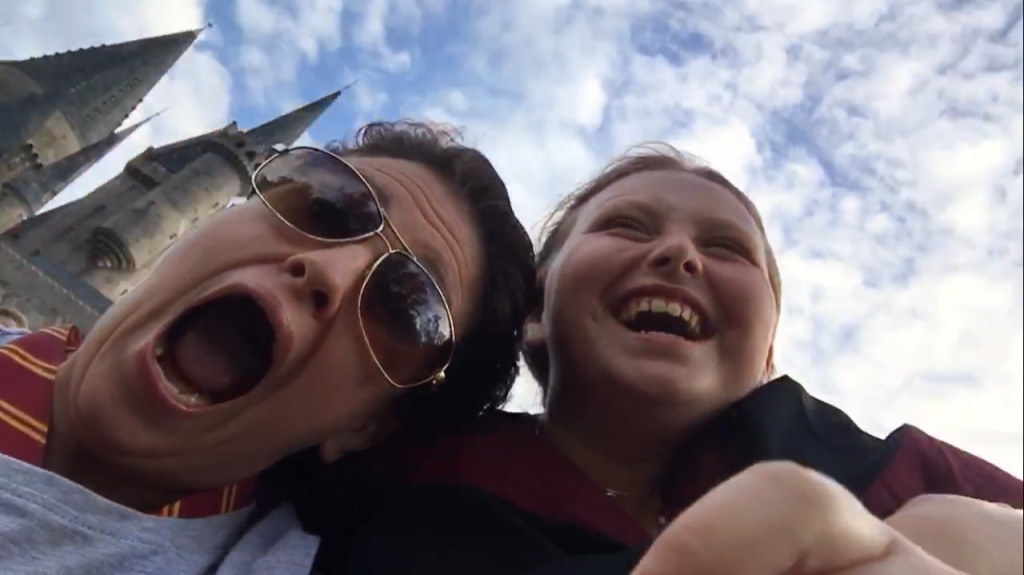 …and they FORCE you to ride the Hulk and other fun stuff like that…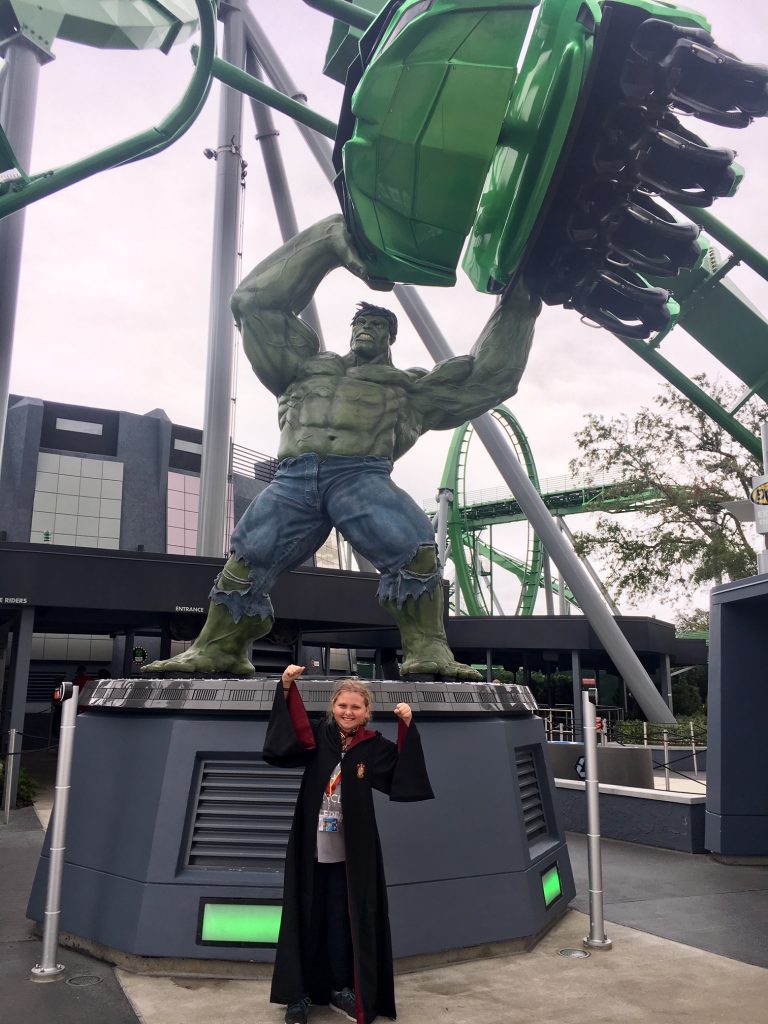 …they also enjoy all the small details of the place 🙂  and seeing their joy is priceless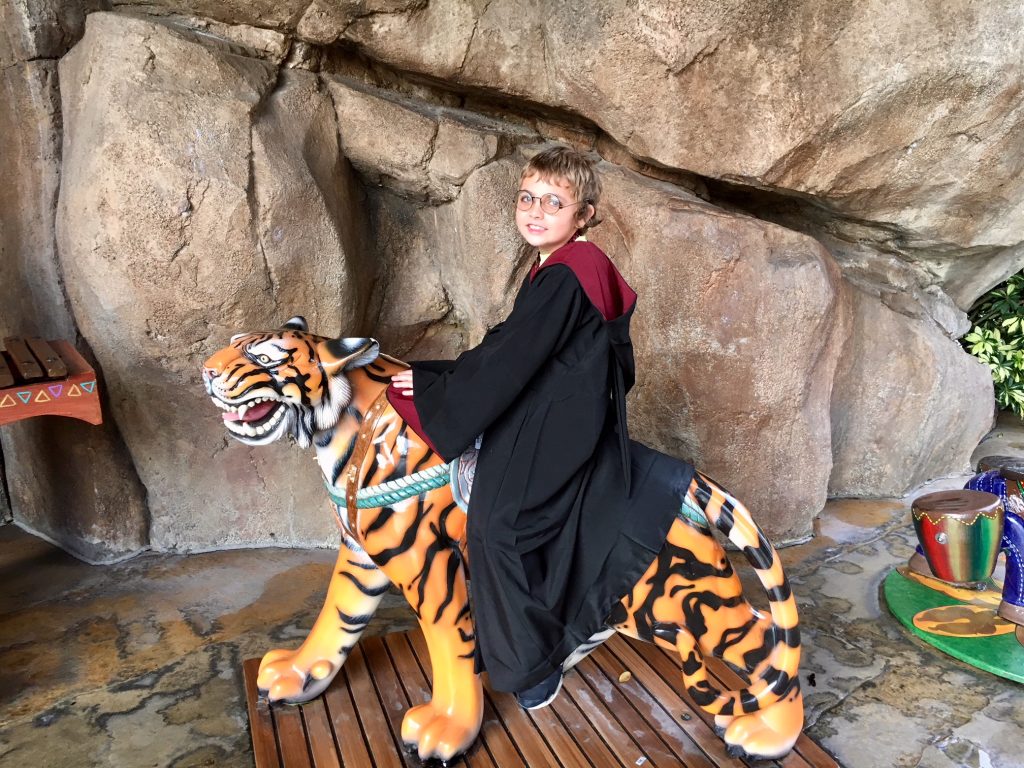 AND, if they're under 56″ tall, you can join them (one adult per kid under 56″) on Pterandon Flyers and see super cool sights like these from above!!!!!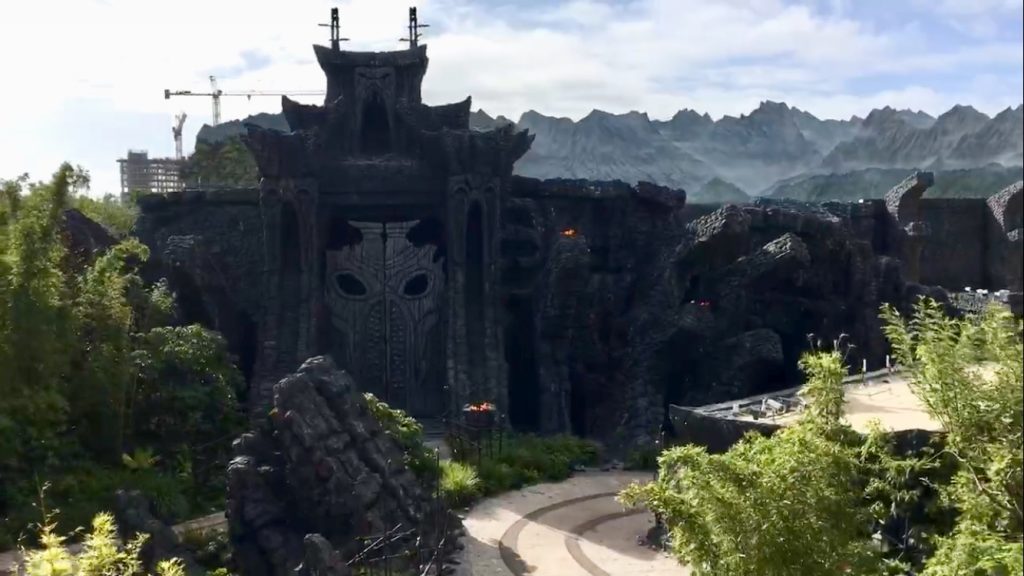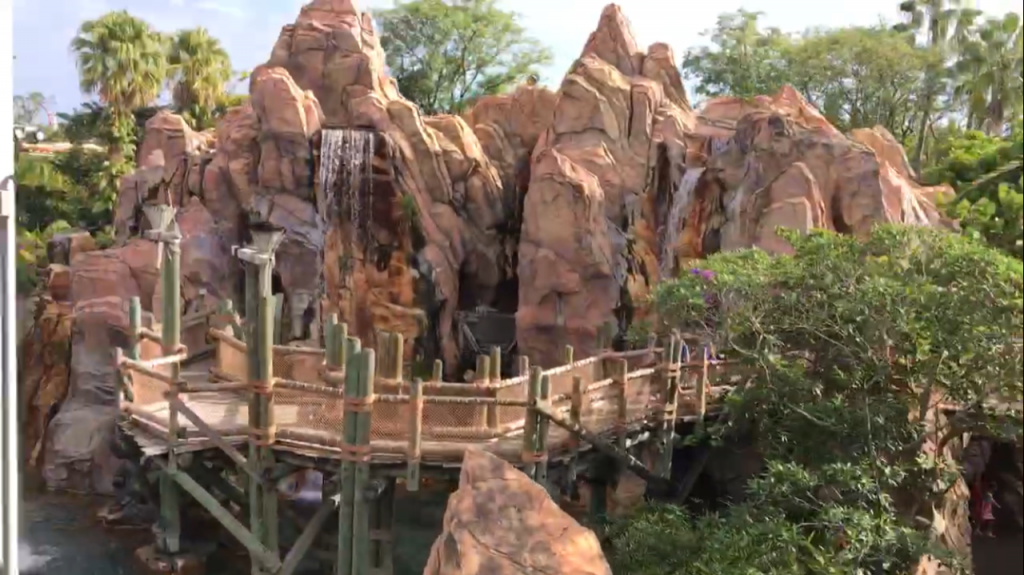 RANDOM TIP # 2: Head from Universal to Islands of Adventure during the sunset….soooo pretty!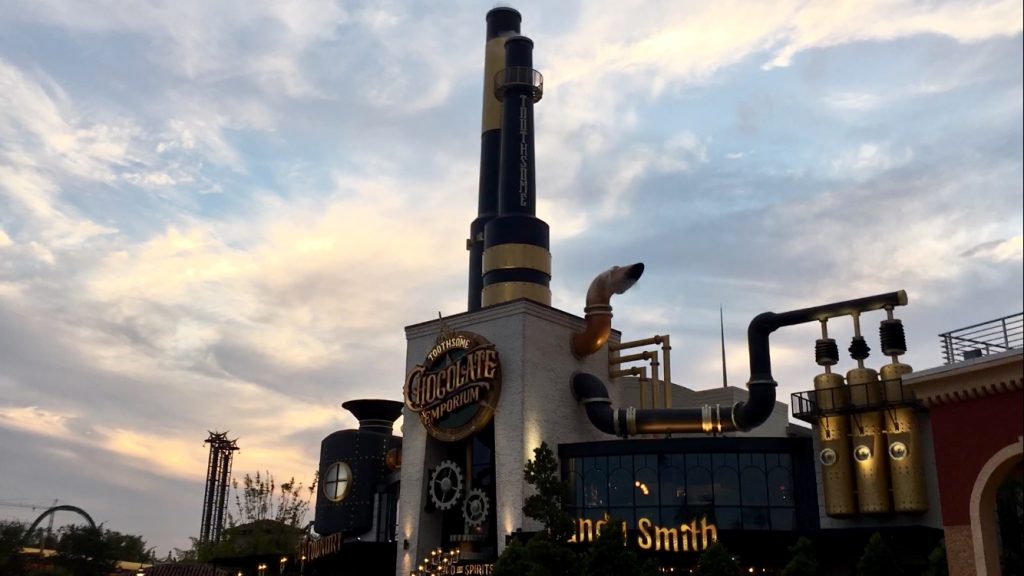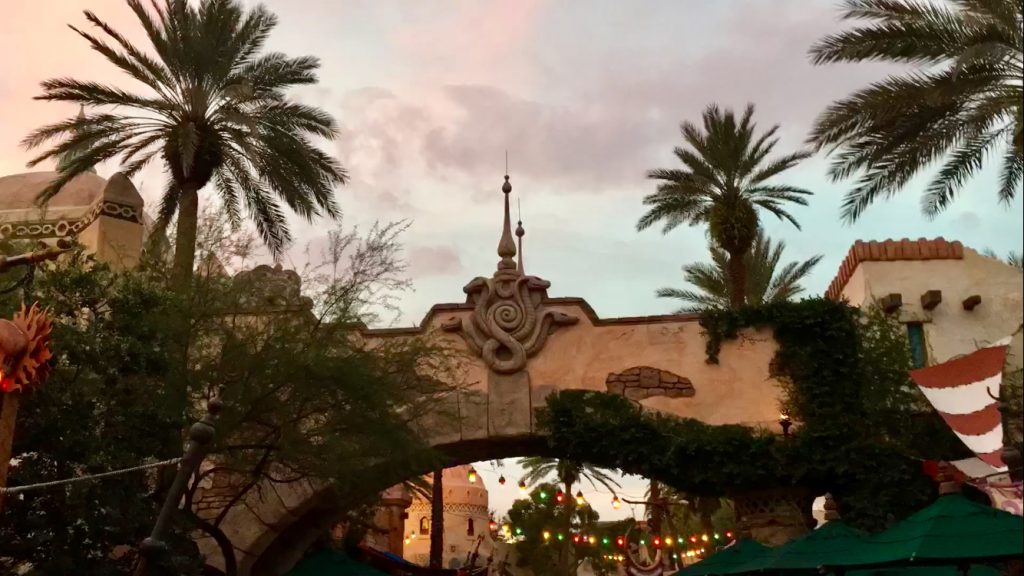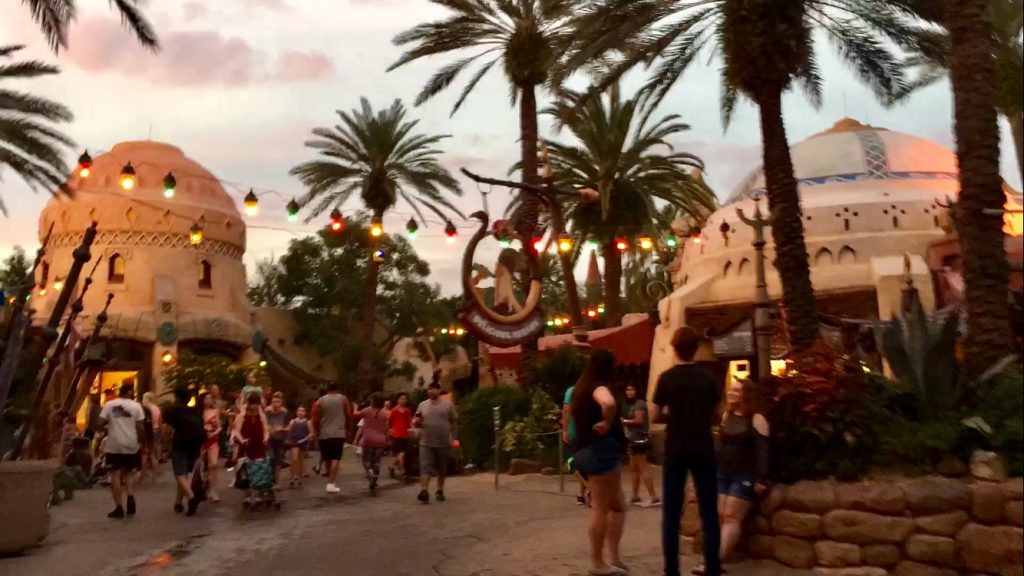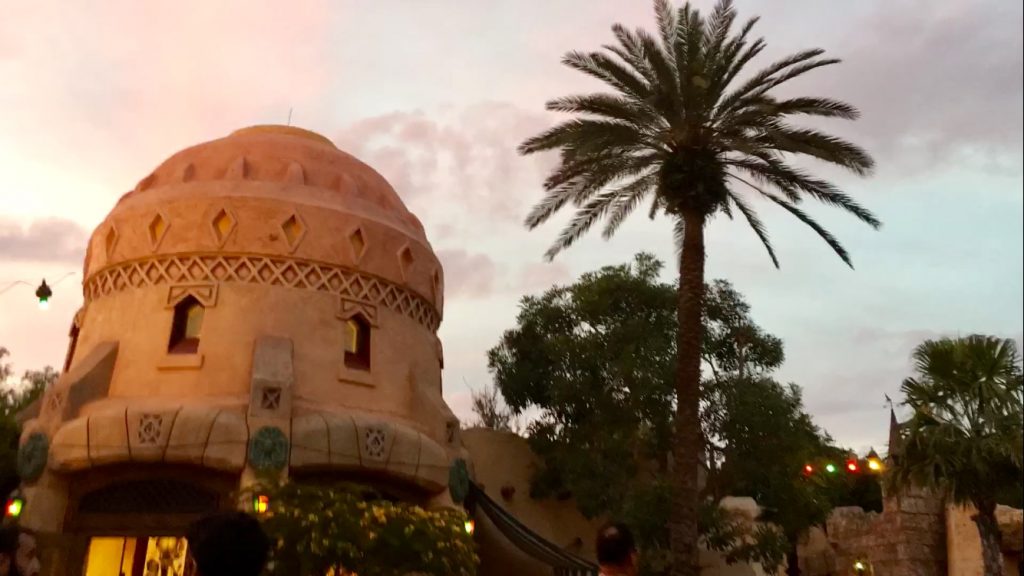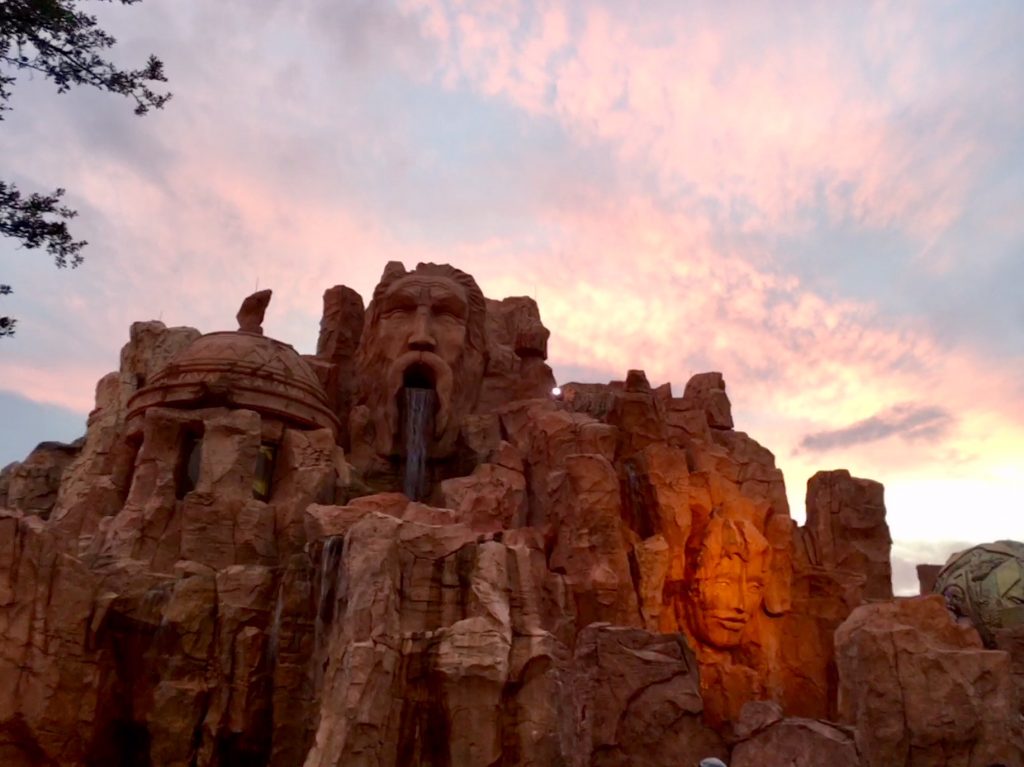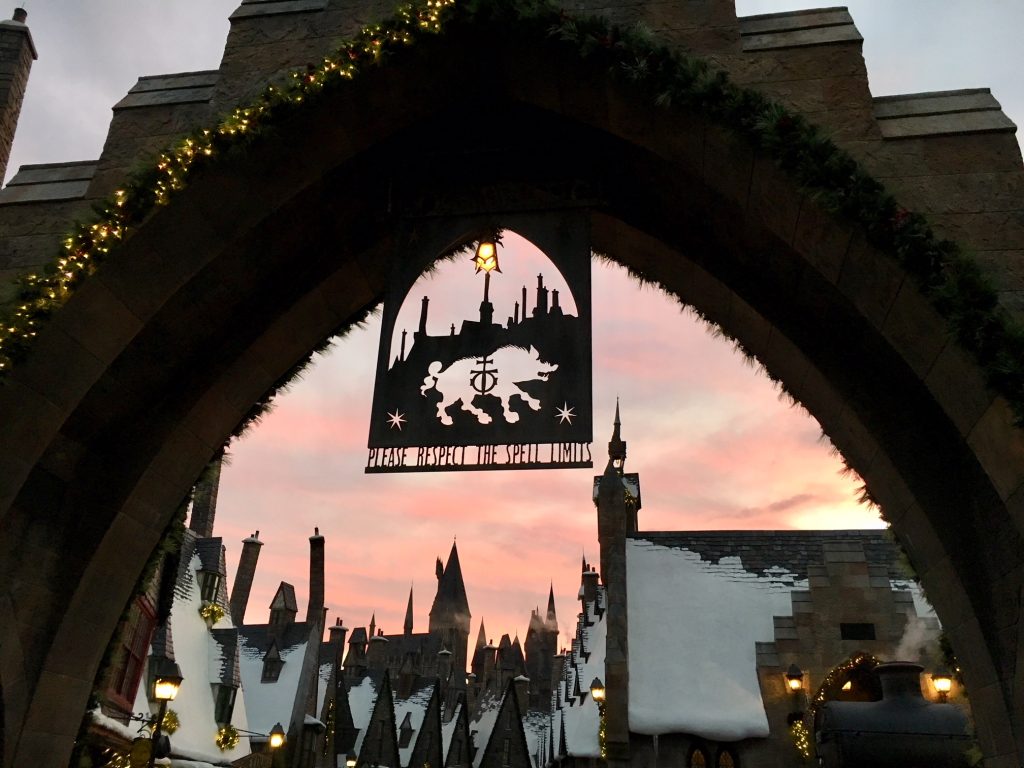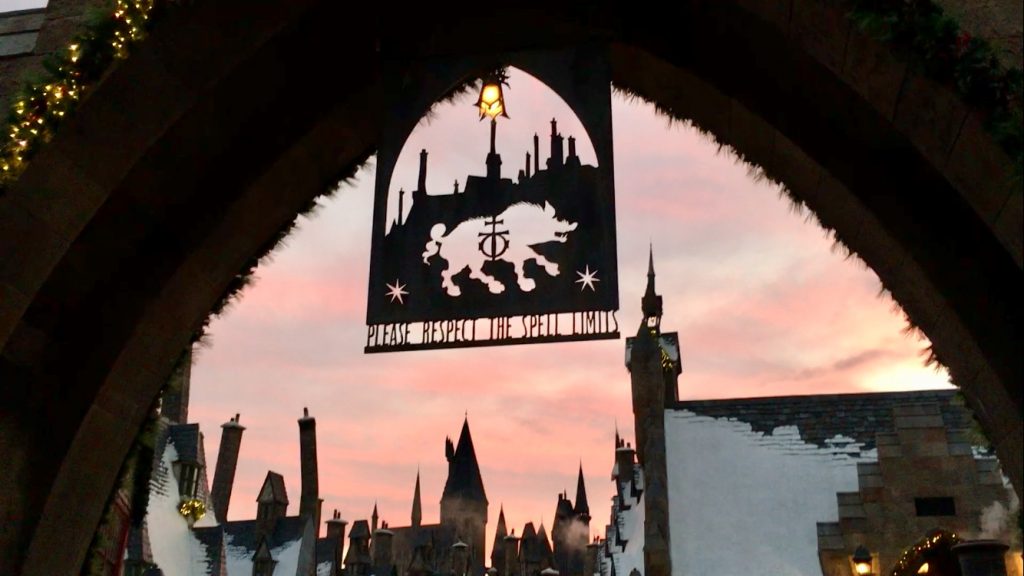 yes…the above picture deserves posting twice 🙂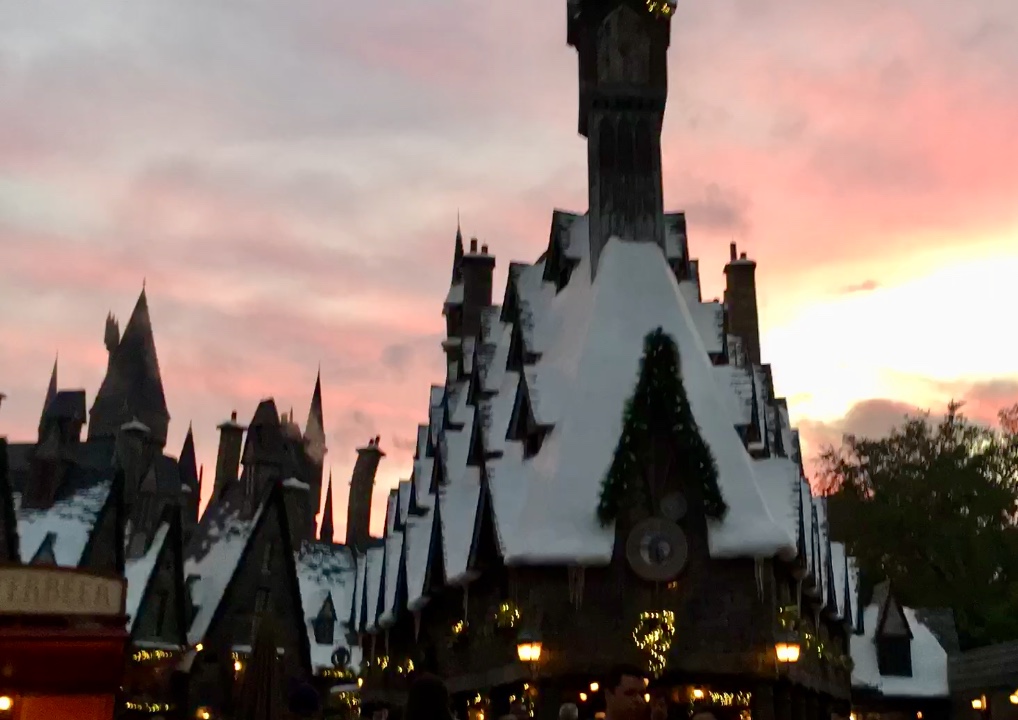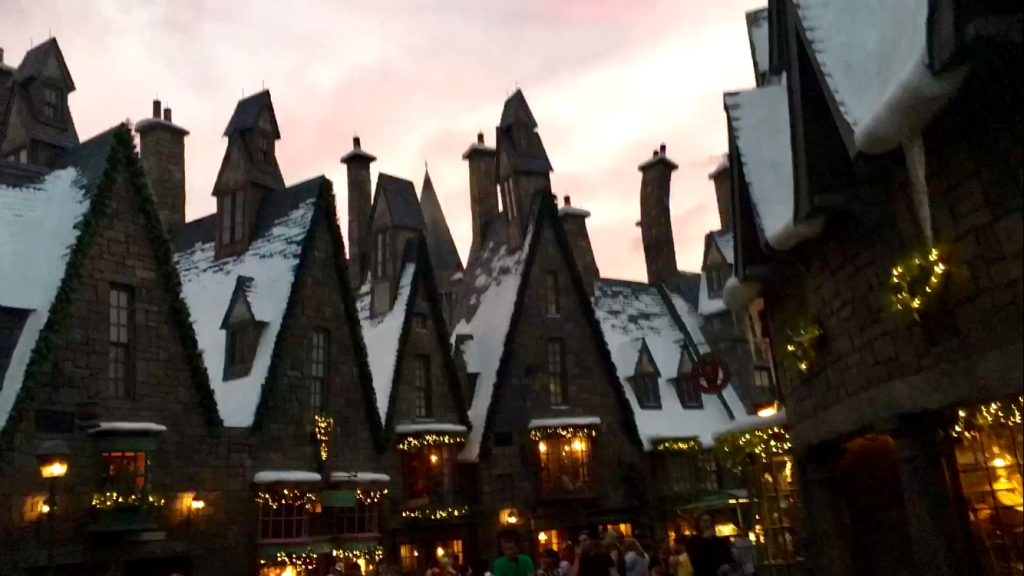 RANDOM TIP #3: DO THE RAPTOR ENCOUNTER! It's so cool and well worth the wait…and you can watch the raptor attack children while you wait, which is very entertaining!  The "trainer" is hilarious, AND if you hand them your phone they will take video AND pix for you!!!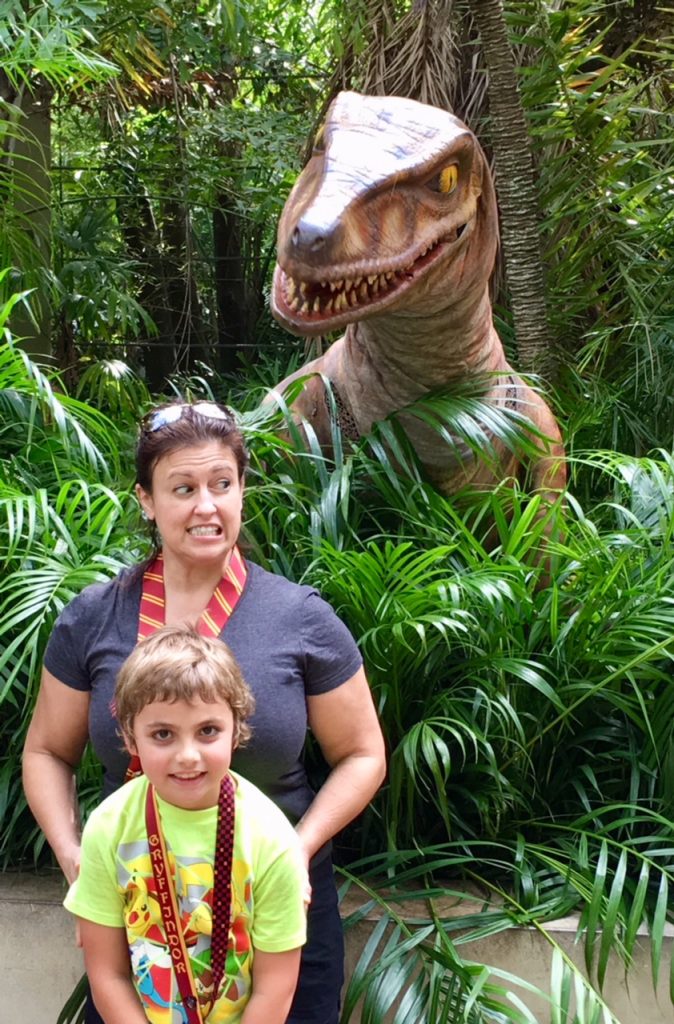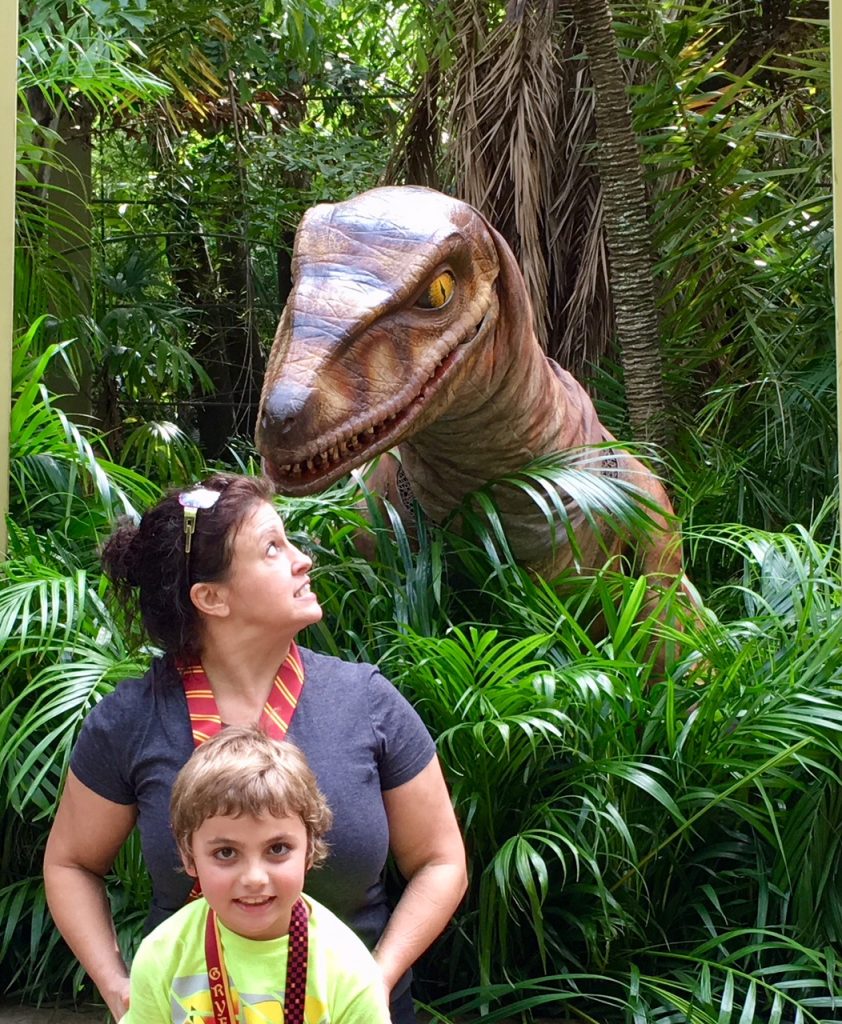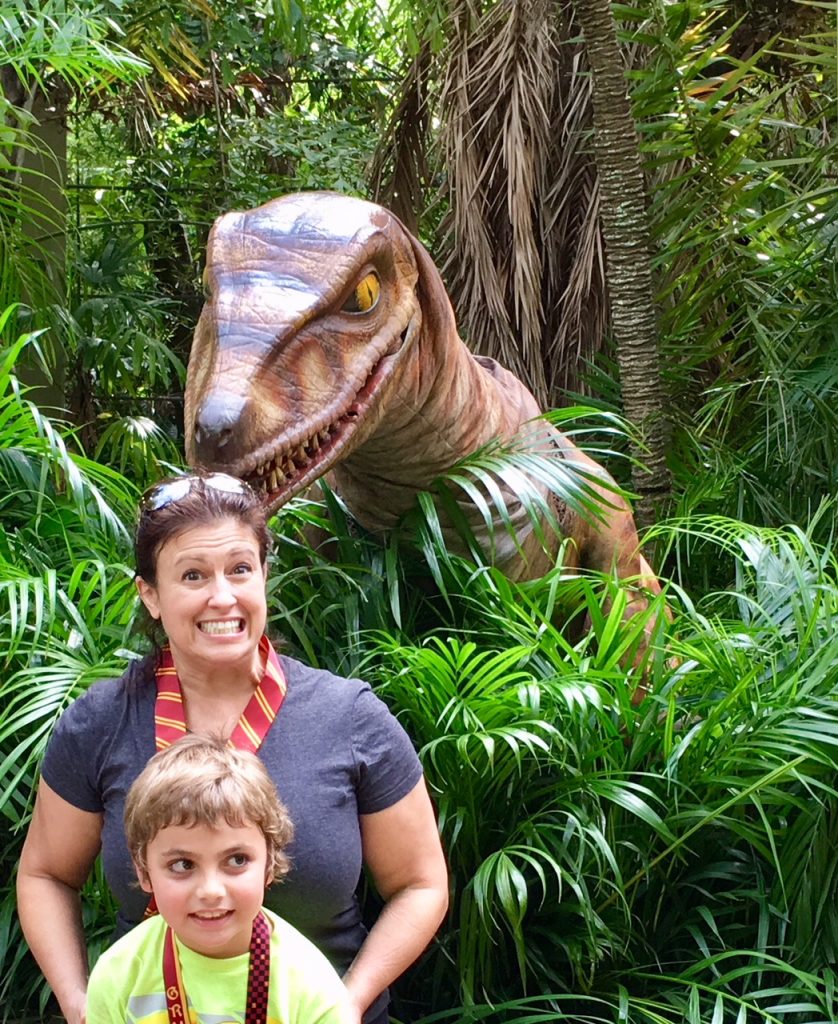 By the way, I challenge you to come up with a better pose than this 😉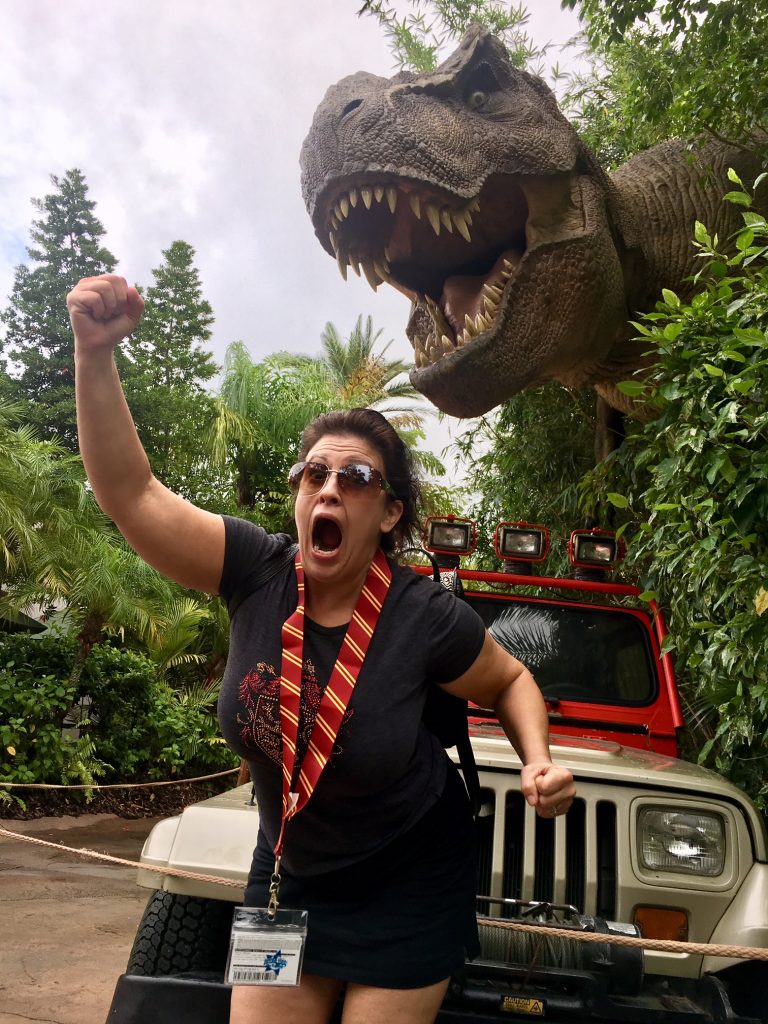 RANDOM TIP #4: RIDE THE MUMMY!
WHAT a FUN roller coaster!!!!! its so cool how it gives you little breaks and scary interactions in between the screaming fast roller coaster!  Even my 7 year old nephew loved it.  Also, the line is usually super short (a hidden gem?) and I didn't know it at the time that this picture was taken, BUT NOW I know that after you are in the room where there's fire-literally- on the ceiling, then you go down a drop, that's where the pic is taken -to your right…so you can pose for it!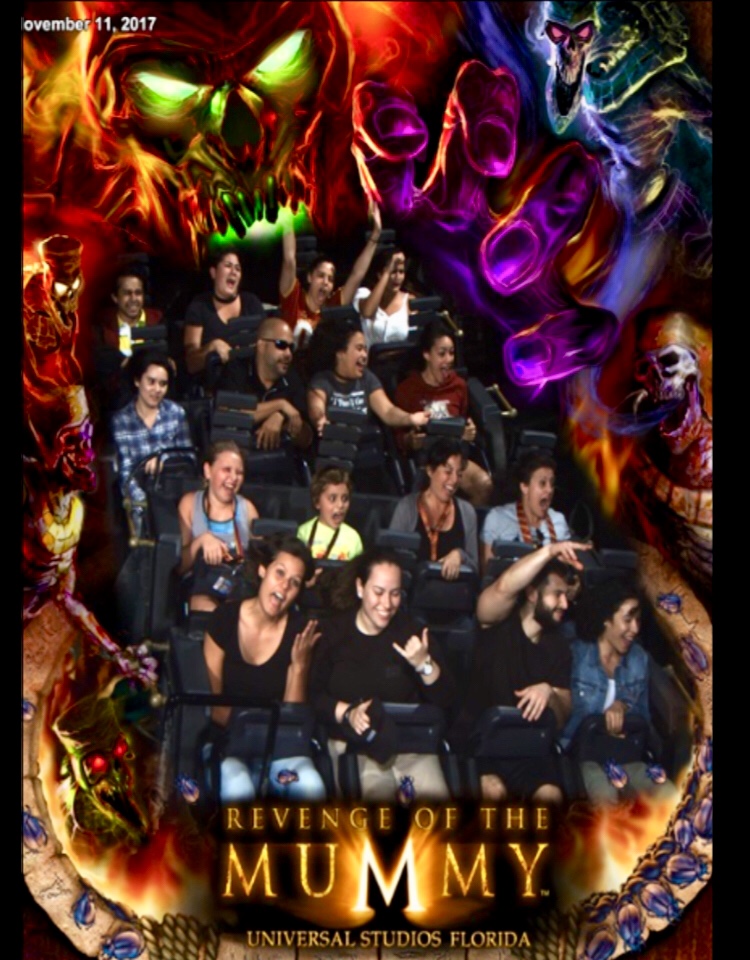 RANDOM TIP #5: Buy some reflective sunglasses.  I mean, you're in Florida, you NEED sunglasses….then you can take much cooler pix than this one that I took while waiting in line for the Flight of the Hippogriff (….the kids LOVE this ride, so be prepared to ride it like 26,397 times!!!!)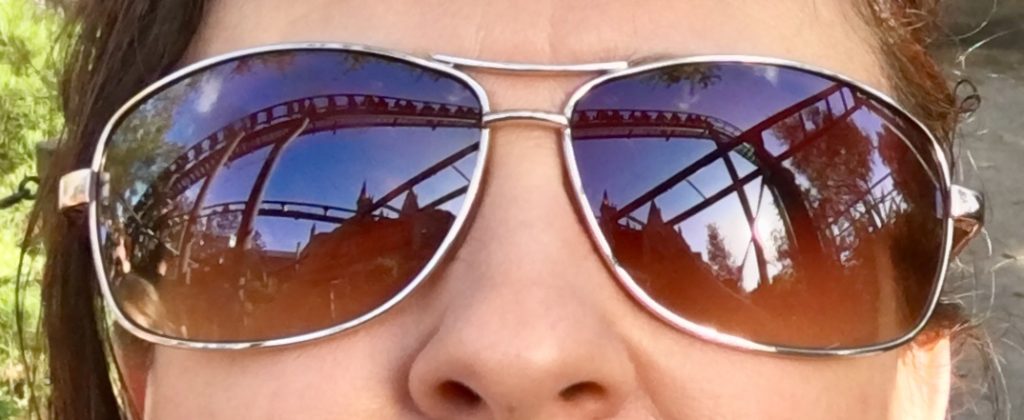 RANDOM TIP #6: STAY AT THE HARD ROCK HOTEL! The Hard Rock Hotel is one of the 3 hotels that gives every member of the family Unlimited Express Passes for their entire stay (including the day that you arrive, and the day that you leave).  Those suckers are worth $89 per person per day.  It's worth it. period.  THEN you can spend the day RIDING RIDES versus WAITING IN LINES!!!!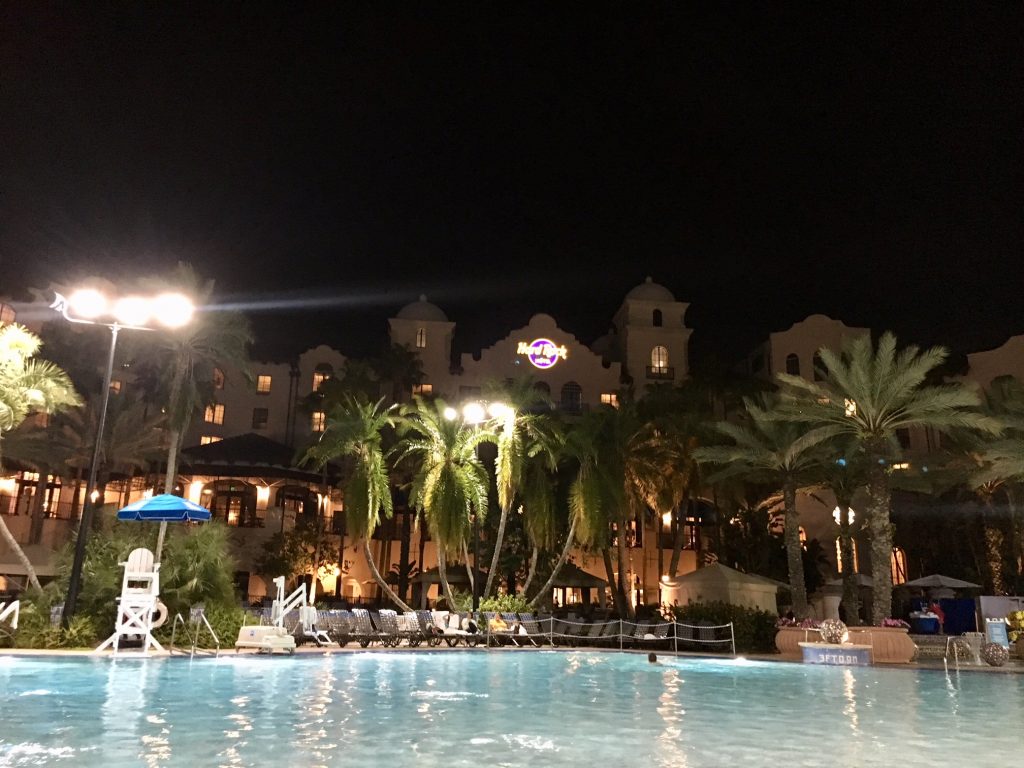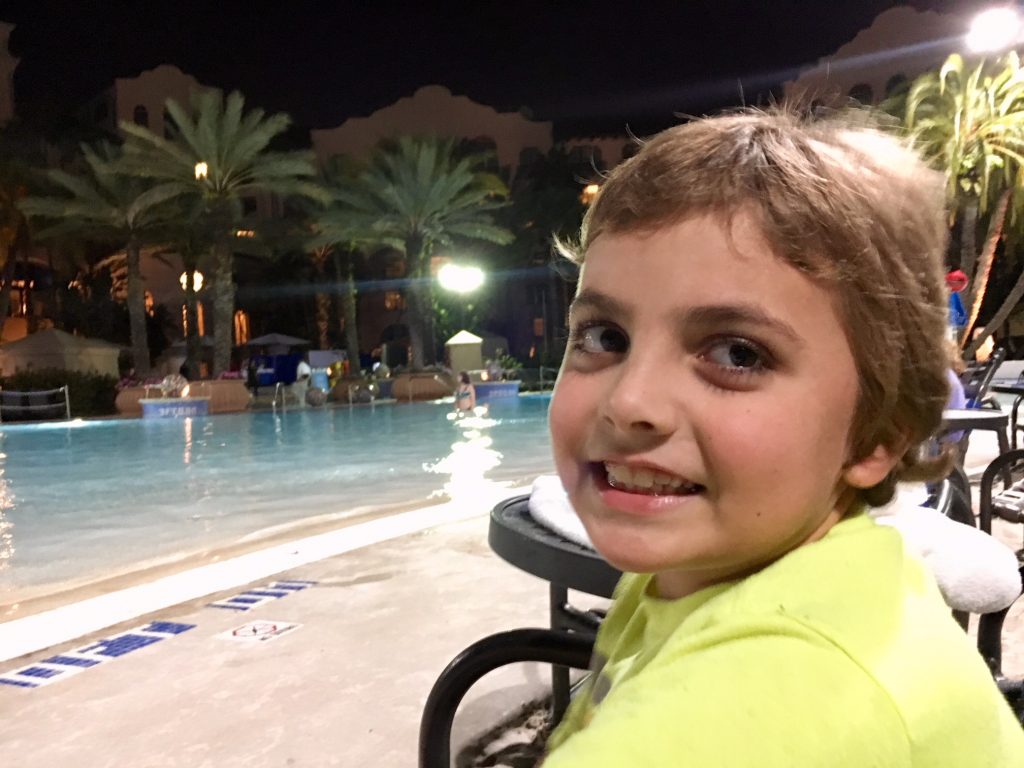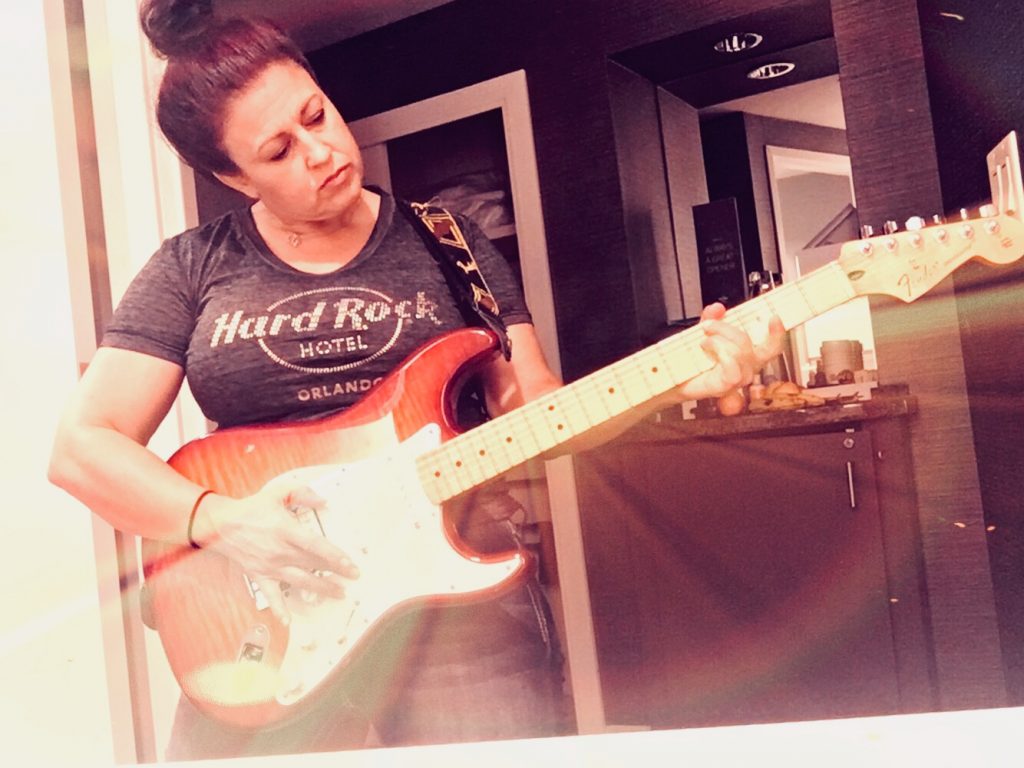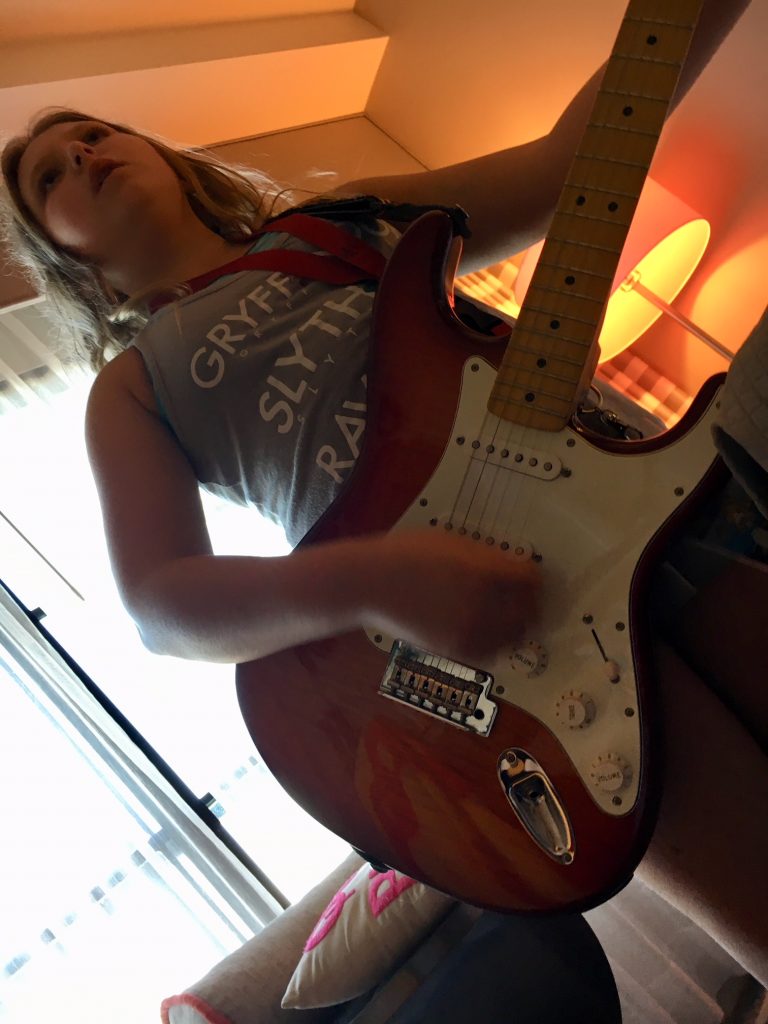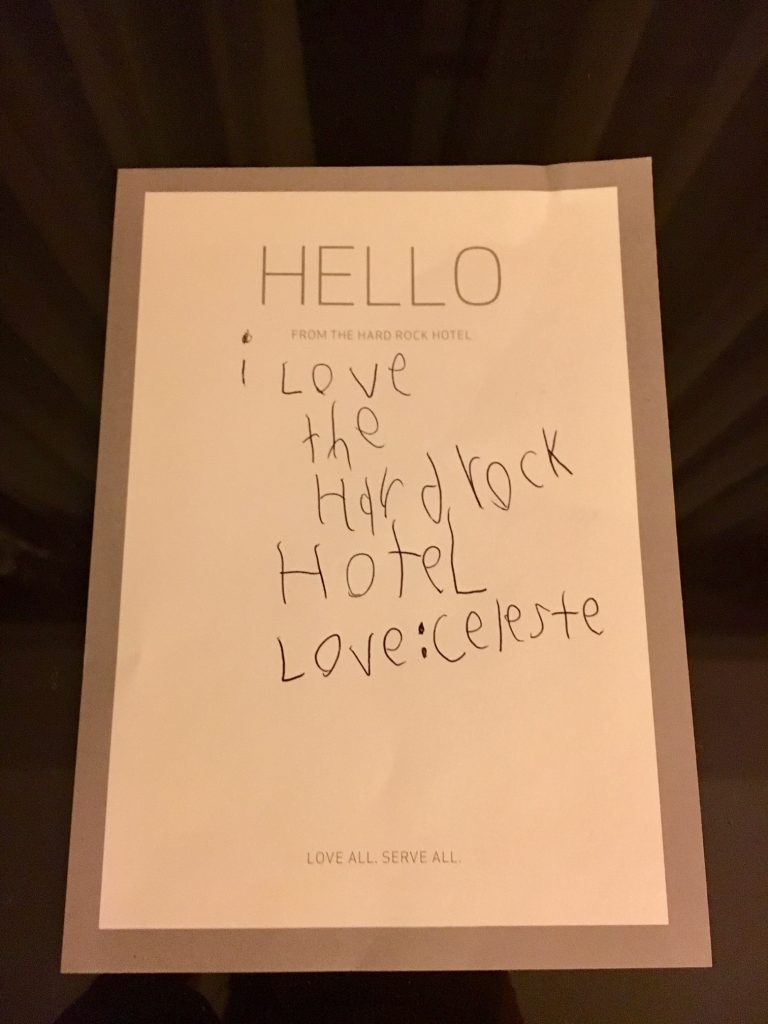 RANDOM TIP #7: Visit the Knight Bus. Just because….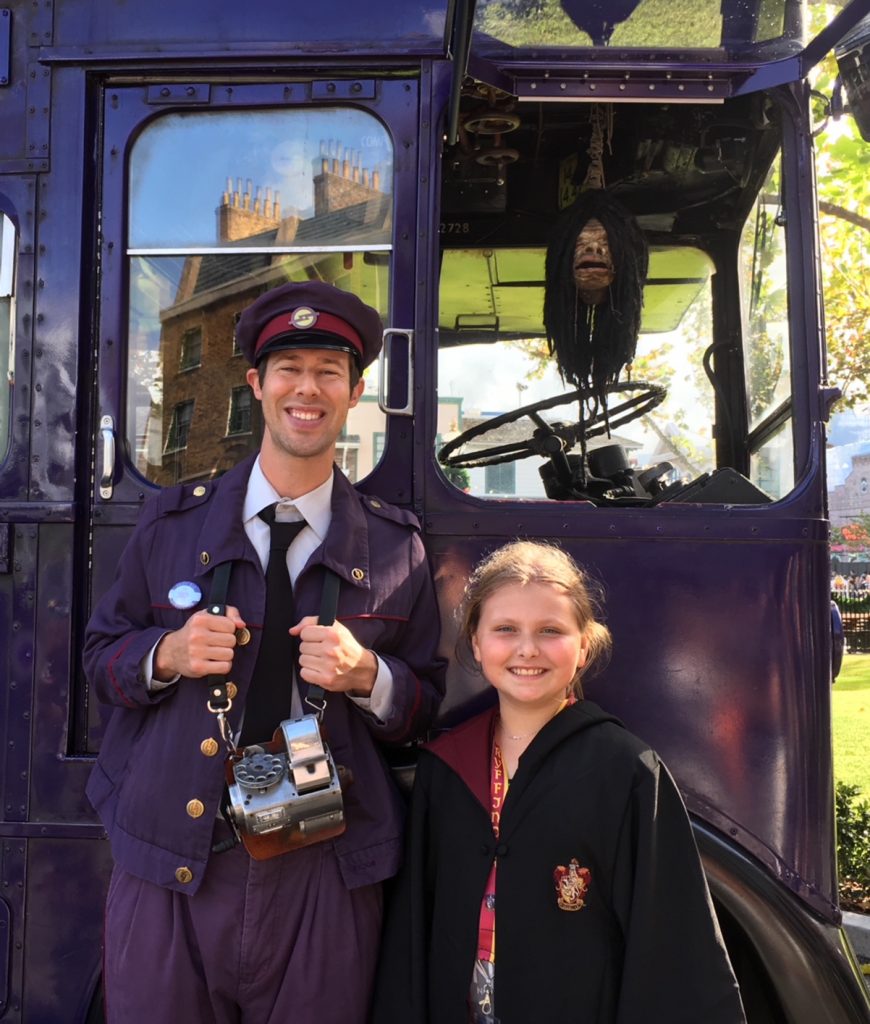 RANDOM TIP #8: Get the short ones to dial 62442 (M-A-G-I-C …on an old school phone…you know you remember those!) in this phone booth to reach the Ministry of Magic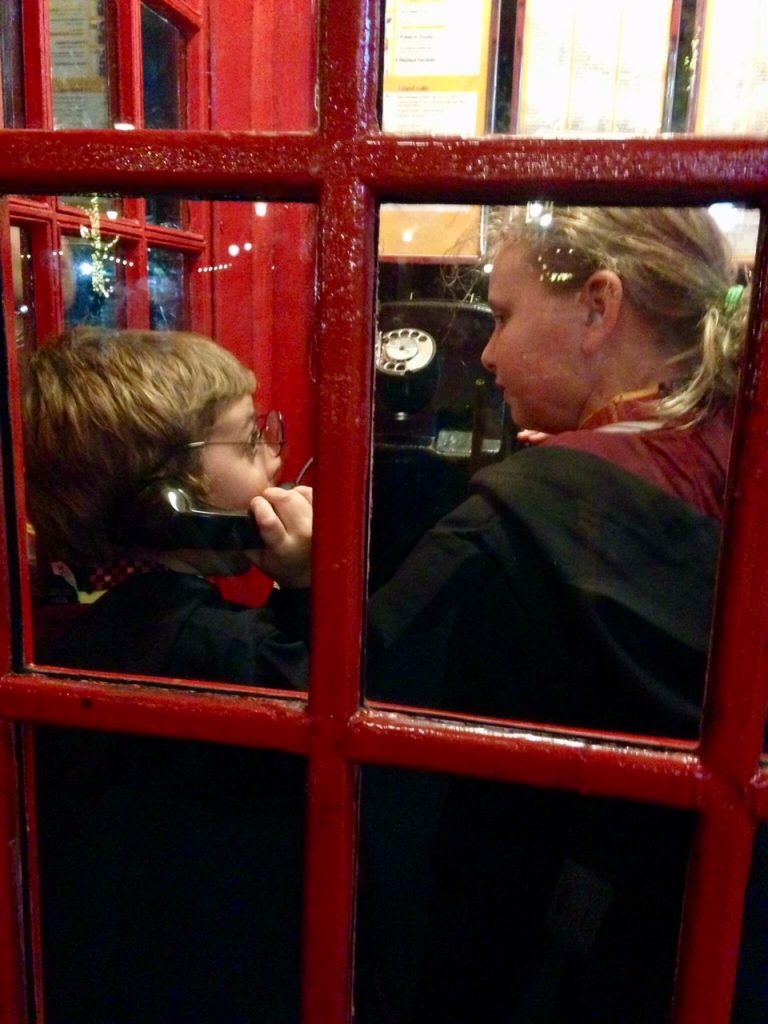 (Is Sebastian not the CUTEST little Harry Potter EVER?!?!?!??)
RANDOM TIP #8: Get an interactive wand.  LOADS of fun (…and sometimes frustration when the little muggles can't get the spells!). this map comes with it, and if you go to Knockturn Alley you can hold the map under the blacklight at the entrance to illuminate all the spell locations. It's a blast. trust me.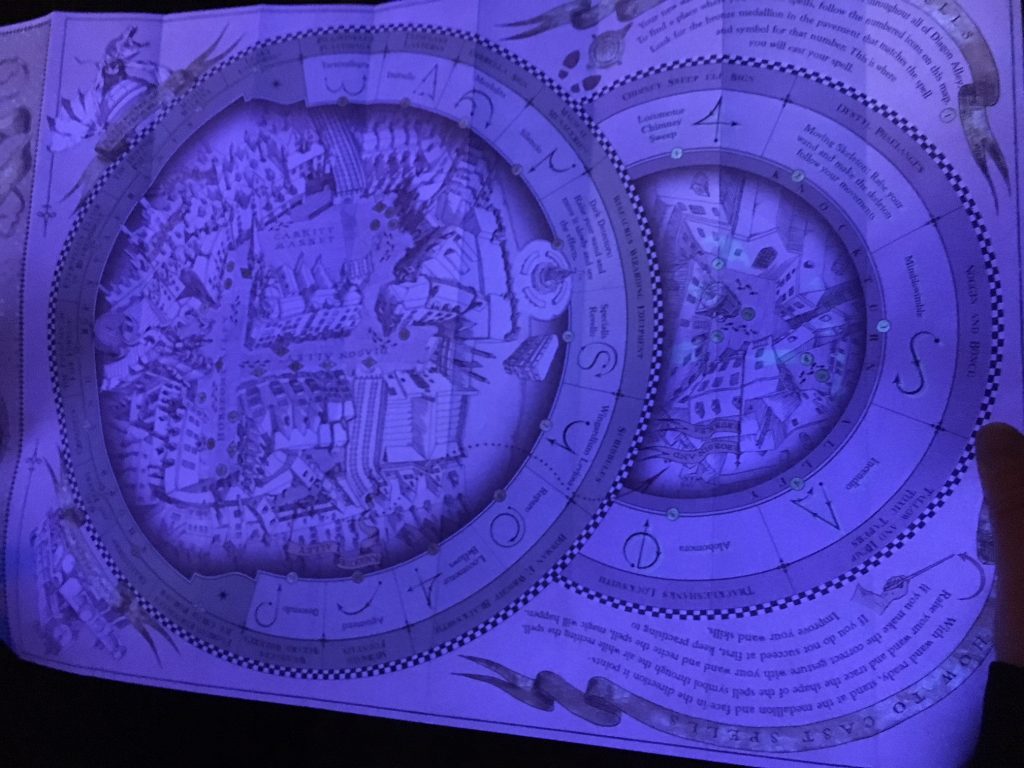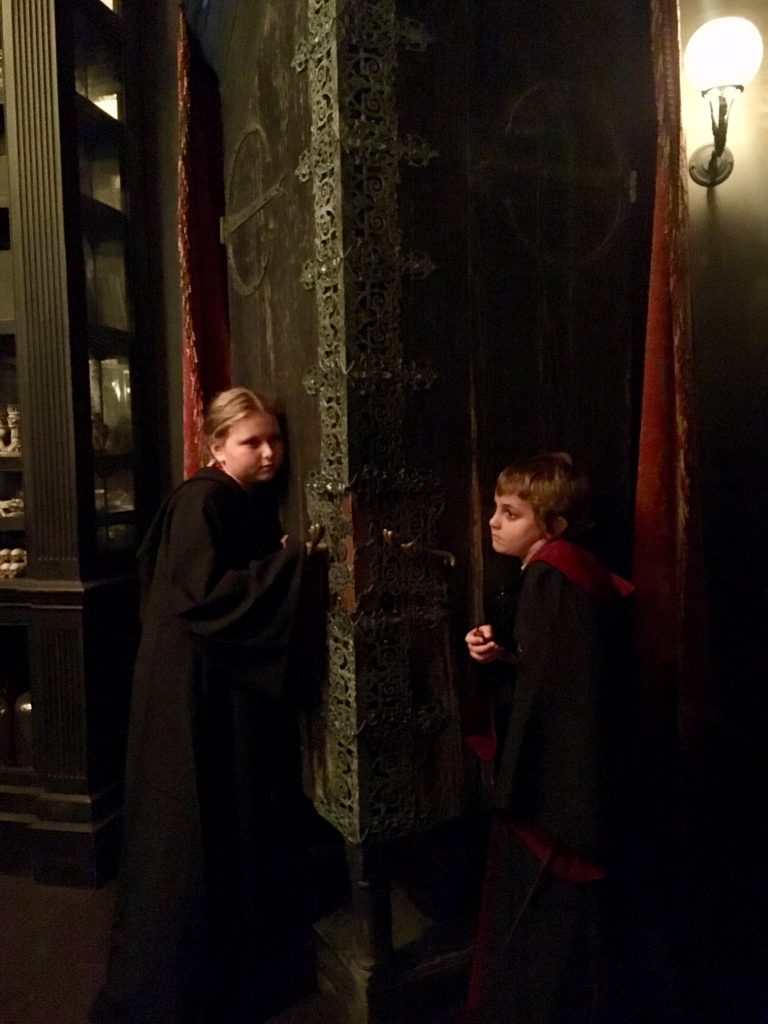 RANDOM TIP #9: **ALWAYS** buy a "park-to-park" pass so you can ride the Hogwarts Express back and forth from Islands of Adventure to Universal Studios and vice versa…it's a different ride each way and its just a MUST.  If you don't get this you lose major brownie points and coolness status, just saying….squib.
RANDOM TIP #10:  The Hogs Head Pub has beer.  This is an important fact. Riding the Flight of the Hippogriff 10,567 times will make you want to visit this establishment.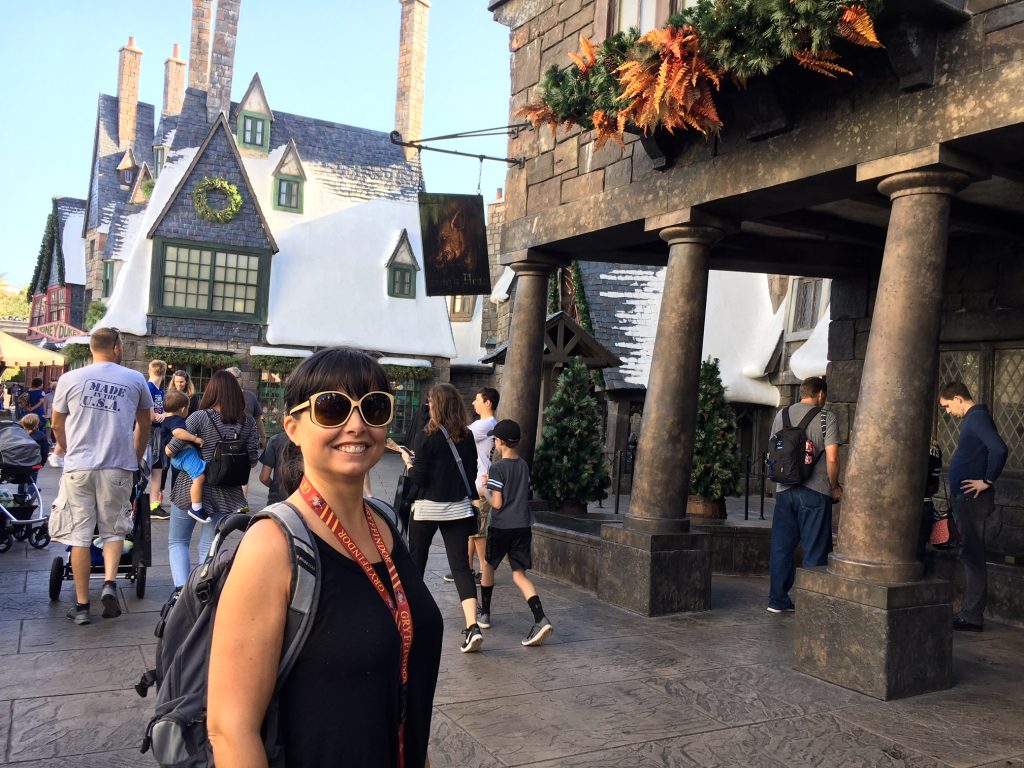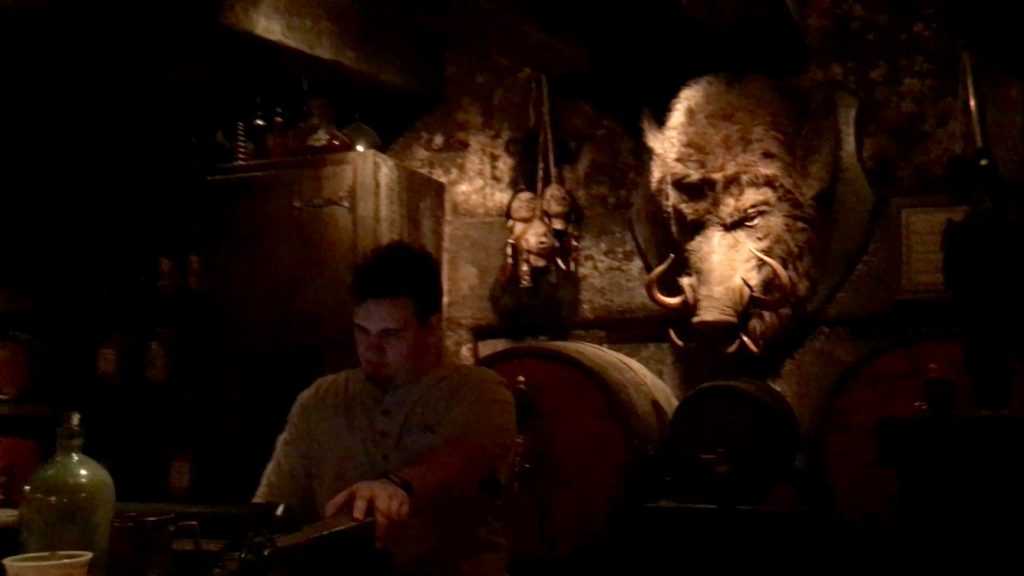 This is inside the Hogs Head pub. that hog is an Animatronic. super cool. Dragon Scale beer is good.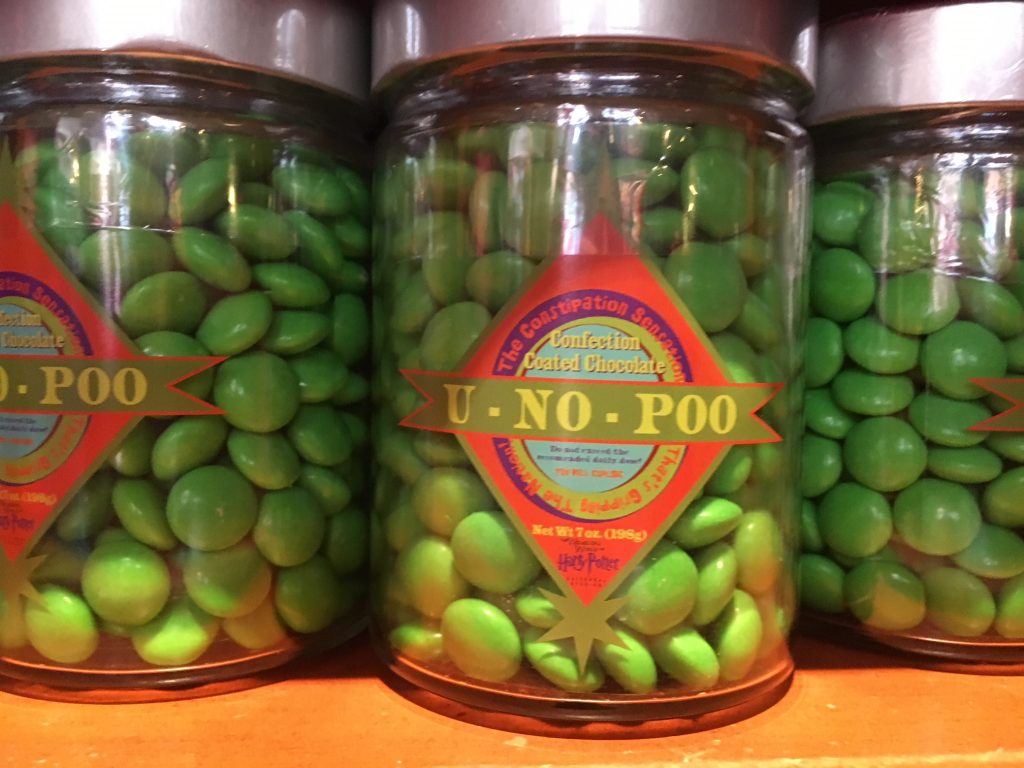 This is the wizards version of Immodium AD. I'd probably need this if you could ever get me to eat the black pudding they have at the Leaky Cauldron. black pudding! do you know what that is? google it. I.can't.even.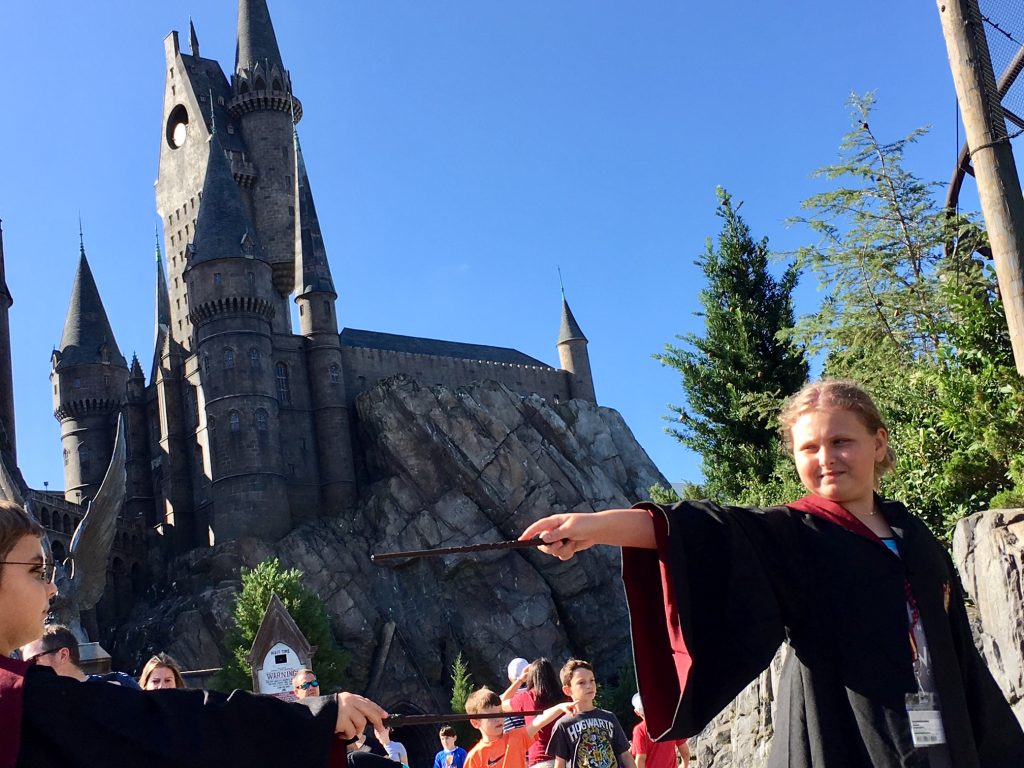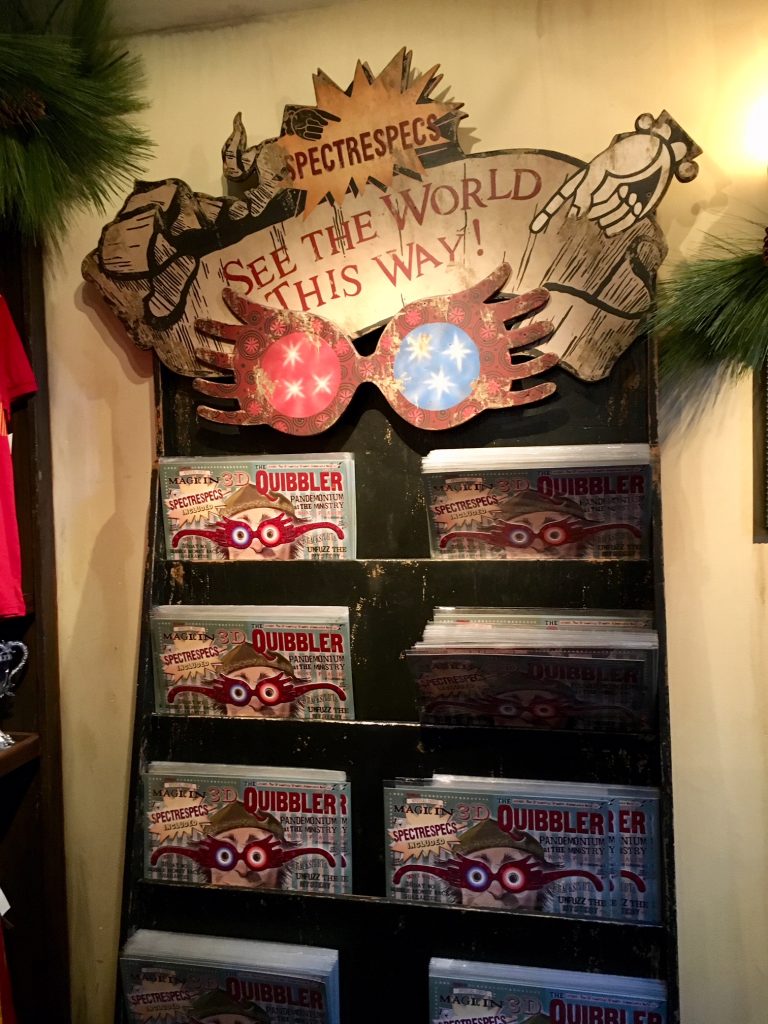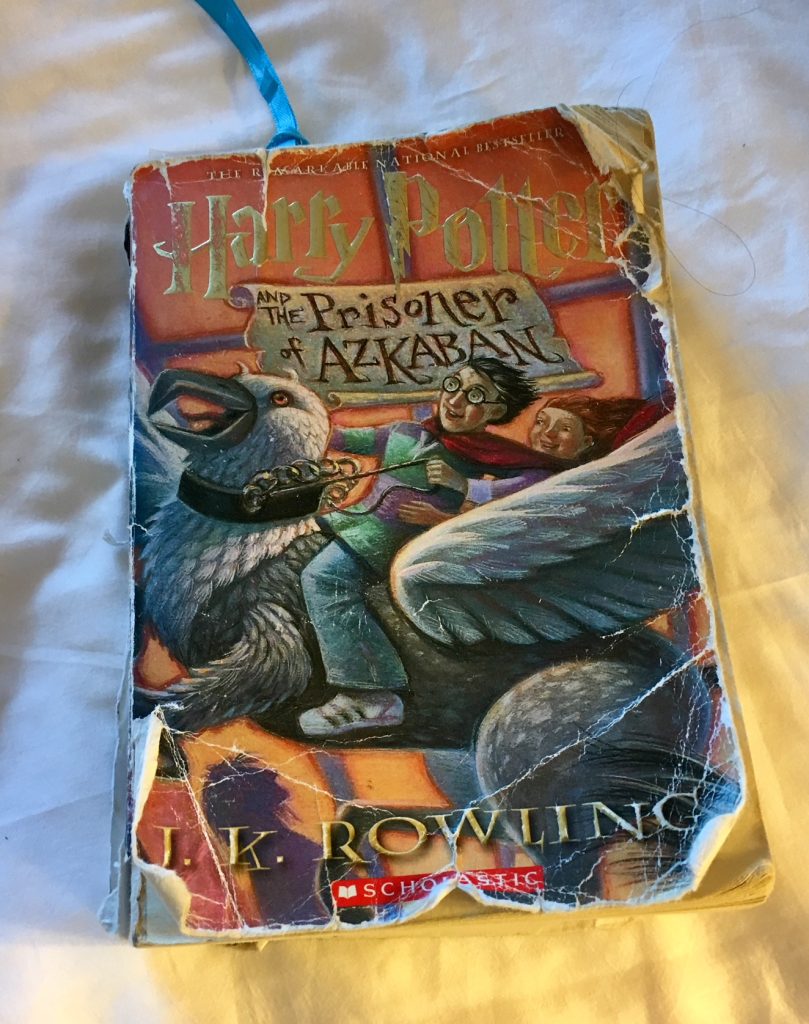 AND LASTLY….have fun and STAY SILLY!!!!  (or stay, silly)
(P.S.S.  for EXCELLENT tips for packing, check out my blog post: 7 Things to Pack for your Trip to Universal Studios and Islands of Adventure!!! )