I broke both the radius and ulna bones in my arm December 31, 2016 while playing around doing 360 butters on my snowboard (what a way to complete a year fraught with crappy stuff, huh??) .
WHAT a bummer!!! I've been snowboarding for 13 years and never had a major injury before so this sucked….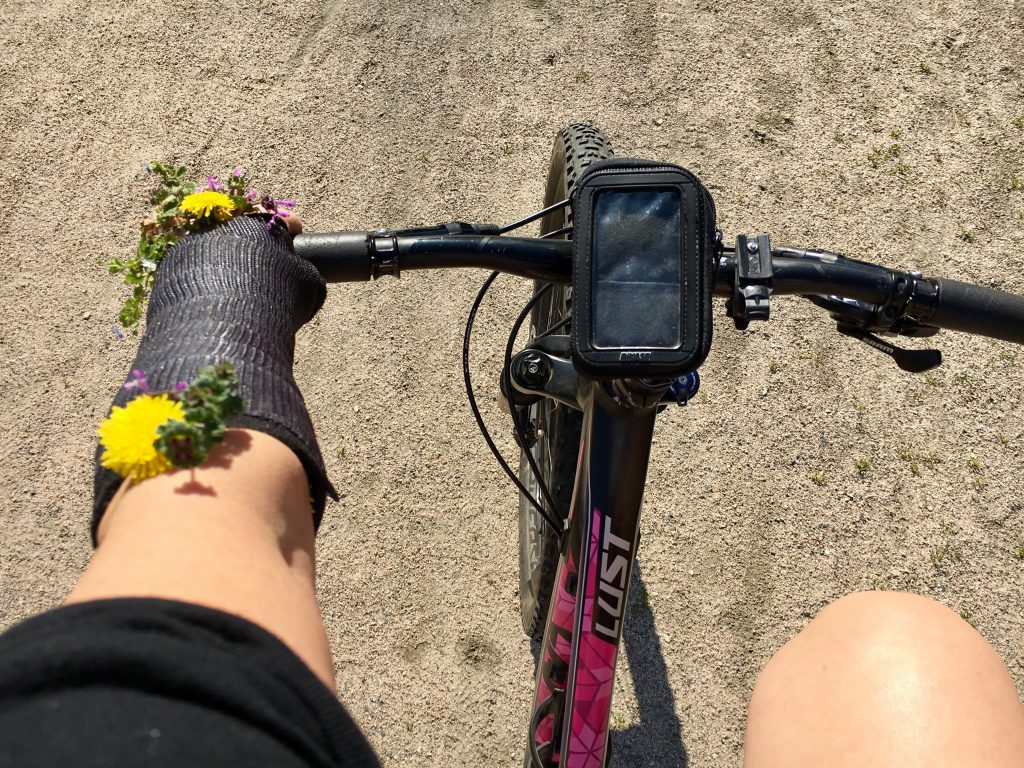 Anyways, during the downtime, I learned a couple of tips!
Disclaimer:  most of these are probably best for adult females ?
Use this time to REALLY Pamper yourself: mani-pedi's, massages, the works!!!
Take advantage of all  the help given!  Receive help, and pay it back, or forward, later!
Allow more time (takes 3-5 times to do everything at first)…be kind to yourself about it!!!!
Find out exact dates for everything from your doctor (full functionality/mobility/everything) and start a countdown—have something to look forward to…make it fun!
Focus on healing–meditation, proper food, proper attitude, rest, PT- do the exercises.  I like Kelly Howell's meditation for healing, and also Dr. Andrew Weils.
Take baths instead of showers, so much easier
Use dry shampoo…again, so much easier.
Back scratchers: do not use anything that will rip the lining and expose your poor bare skin to that cast material
Black casts hide dirt
Bling it out—so many super ideas on Pinterest–some people actually go to tattoo artists for artwork on their casts!
Don't sweat in it!~!!!  That probably causes worse itching and stinking!  mine wasn't too bad because it's winter and i did NOT sweat in it.
Use Press and Seal wrap for showers
Take this time to do all the things that you've been too busy (breaking arm) to do: catch up on reading, writing, etc.
Lavender bath bombs rock….
Wean off the pain meds AS SOON AS POSSIBLE!!!! Some are VERY addictive, some tear the lining of your stomach up….use ice and elevation instead, only take at night…whatever it takes.  Opiate addiction is becoming such a serious problem in this country 🙁  Unfortunately I know all too well, after losing a brother to it.
Use the time to really prep and plan for when you get full use back and will be too busy playing to handle some of the usual stuff (meal planning, how to do things more quickly/efficiently, etc.)
Be kind to yourself and keep a positive attitude–you will heal more quickly!!!
Remember gratitude and to give thanks because it ALWAYS could be worse!!!! Focus on all the things that you still have to be grateful for, including the people who are helping you!!!